Is antivirus necessary for Mac?
4 min read
Have you been wondering, "do I need antivirus for my Mac?" Well, you're not alone. Unfortunately, many Mac users still think their Macs are virus-proof, and you'd be forgiven for thinking so, too, with all the conflicting information online.
It's long been said that Macs are less vulnerable to attacks than their PC rivals, so is antivirus necessary for a Mac?
Do Macs get viruses?
Yes, Macs can and do get viruses. Unfortunately, the rumor that Macs can't get infected has left many people vulnerable over the years to threats.
Windows PCs were historically more susceptible to malware, but in 2020, it was reported that nearly double the average amount of threats were found on Macs compared to Windows PCs. That was a big wake-up call for Mac users. So, is antivirus necessary for Macs? I'd say a big fat yes.
Viruses are getting more and more sophisticated; let's take a look at some unforgettable Mac threats.
Fruitfly
Fruitfly was a particularly nasty malware that had been active for 14 years, entirely undetected by any Mac antivirus programs before its discovery in 2017.
Phillip Durachinsky designed the malware when he was only 14 years old. Although it's still not known to this day how many Macs were infected, it was discovered that the malware could not only steal files and data but allow Durachinsky to spy through the camera and microphone, collect screenshots, and control other devices on the same network.
Apple and the FBI worked together to solve the case. This is a scary kind of malware that nobody wants to encounter.
Are you still wondering if you need antivirus for your Mac?
Browser hijacker
This is a kind of intelligent and most definitely unwanted software that changes and modifies your browser settings to allow unwanted ads to plague your Mac. Thus, forcing you to certain websites so that the hijacker can benefit financially.
Browser hijackers have also been known to contain spyware that can steal sensitive information like banking and financial details.
Xagent
Xagent is another vicious malware from the infamous cybercriminals FancyBear.
Xagent was found to come bundled in with seemingly legitimate software; once downloaded, it steals every single piece of information it can find, including keystrokes, screenshots, iPhone backups, passwords, and more.
A nasty virus that no one wants.
Signs your Mac has a virus
These symptoms,could be an indicator that your Mac is infected by a virus:
Your browser is acting strange, and your homepage has changed

Pop-up ads bombard your browser

You notice software on your Mac that you didn't install
If these sounds familiar, you need to act quick; scroll down for my top four antivirus software recommendations.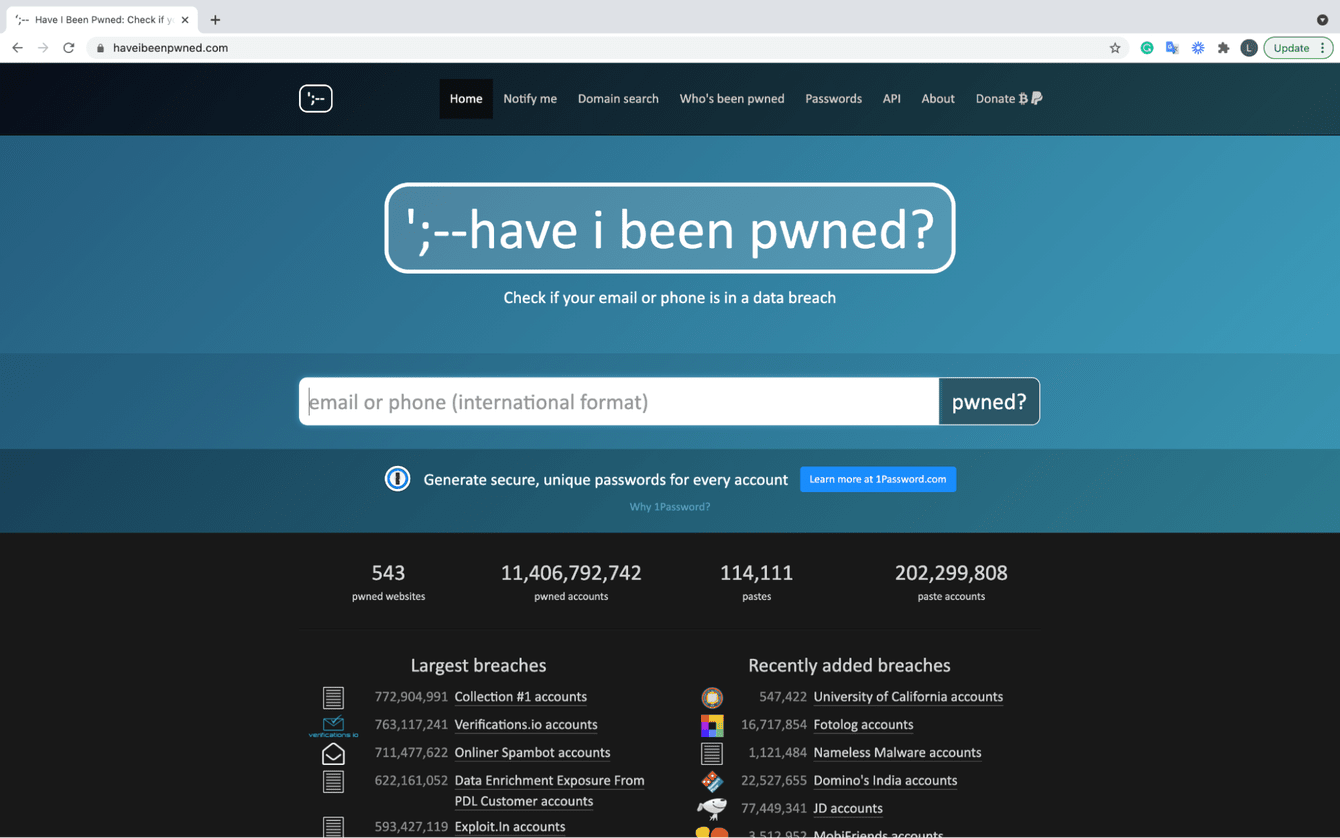 Check out this great free resource, Have I Been Pwned (HIBP), if you are still unsure.
Created by data security expert Tony Hunt in 2013, this website allows you to check if your personal information and data have been compromised in any known data breaches, and you can sign up for future notifications too.
Do Macs need antivirus?
Let me say this nice and clear, yes, yes and yes again. Your Mac does need protection: simply relying on built-in macOS software like Gatekeeper is not enough to protect you from the ever-evolving, sophisticated malware and viruses being created by today's cybercriminals.
So, let's take a look at some of the best anti-malware solutions for macOS.
1. CleanMyMac X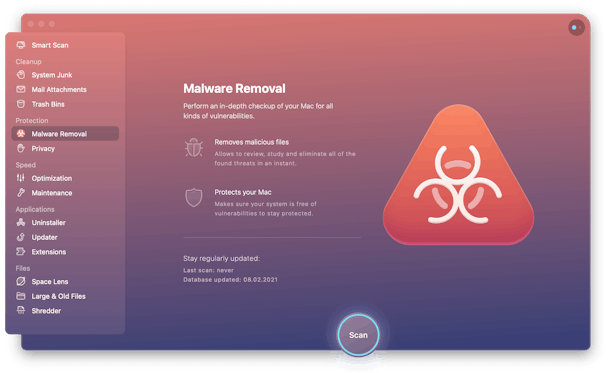 CleanMyMac X is an easy-to-use, all-in-one tool that not only offers immediate removal of malware but it also continually scans your Mac for threats.
What makes this top of my list is all the other features it offers too. For example, it protects you in real-time by checking the files you download to make sure you're not downloading anything malicious.
Today, so many websites and apps target and collect our data to sell on to third parties, antivirus isn't always enough, especially when you see how sophisticated some of the spyware is becoming.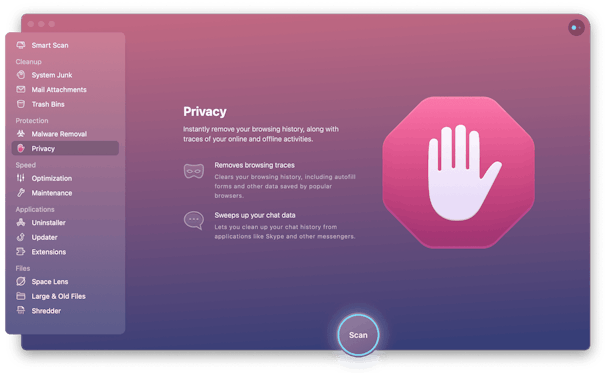 Staying ahead and removing browser records and app cache is beneficial in the privacy battle, and CleanMyMac X can make light work through their System Junk and Privacy modules.
You're not just getting antivirus protection; you're getting a whole lot more. Worth the investment, and Apple notarizes it.
2. Malwarebytes
Malwarebytes has been around for a while and is a trusted source of knowledge on all things malware. They have some great antivirus tools, including real-time detection, quarantine for threats, and blocker for suspicious sites. Not all features are available on the free version, but it's a great tool.
3. Norton 360 Delux
Norton is another well-known name in the antivirus world, offering protection across PCs, Macs, and mobile devices. Some of the features include anti-ransomware, parental controls, firewall and password manager, and VPN for better online privacy.
4. Bitdefender
This is another great tool on the market, offering real-time protection, adware removal, ransomware, and its standout feature of scanning your Mac for PC malware threats.
How to keep your Mac safe
Aside from ensuring you've got antivirus installed, here are a few other tips for keeping your Mac safe.
Keep your browser and macOS up-to-date

Don't click suspicious email links

Don't save passwords in your browser

Consider a VPN
So, if anyone ever asks you, "do Macs need antivirus?" be sure to say yes! Spread the word, and let's help to quash the annoying rumor that Macs are impenetrable.