Mac built-in antivirus and other proven apps to secure your device
3 min read
A common belief is that Mac built-in antivirus XProtect is more than enough to secure Mac safely. But let's take a moment to think critically… Cybercrimes haven't stopped evolving. They get more sophisticated and refined, therefore hard to catch. Logically, antivirus technologies should also become supreme for better user protection.
As you've already guessed, antivirus protection is what we're going to discuss in today's article. Keep reading to find out what antivirus is built-in on your Mac and what other legit antiviruses are out there.
Do Macs get viruses?
The short answer is YES! Mac devices have vulnerabilities and weak spots too. Rumor has it that somehow Macs are immune to hacking and viruses. But it's all it is: an empty rumor. When it comes to digital security there are neither supernatural technologies that give 100% protection guarantee nor device-based exceptions.
Do Macs have a built-in antivirus tool?
XProtect is your Mac's antivirus built-in technology. It's been around since 2009 and still is Apple's main malware detection service. The antivirus has a standard procedure: it scans files for malware traces and notifies users if there is any suspicious content.
Notarisation is another way Apple keeps users safe. This malware scanning service allows developers to submit apps to Apple (here we're talking about developers building and distributing apps outside the App Store). After submission apps get scanned for malware, then issued with an Apple Notarisation ticket.
These are great professional services but unfortunately not enough to stand against advanced cyber threats.
Do you need additional antivirus for Mac?
You can never be absolutely free from harm, right? That's why most experts recommend using additional antivirus software instead of relying solely on your Mac OS built-in antivirus. Apple, after all, isn't a dedicated security company. Yes, their built-in technology offers some protection but is not comparable with what legit specialized applications can provide.
Just a quick tip from me: I personally like using CleanMyMac X. This is an Apple's notarized application that has a dedicated Malware Removal Module with malware detection functionality, real-time trojan, data miners, and browser hacker shield.
Here's how it works: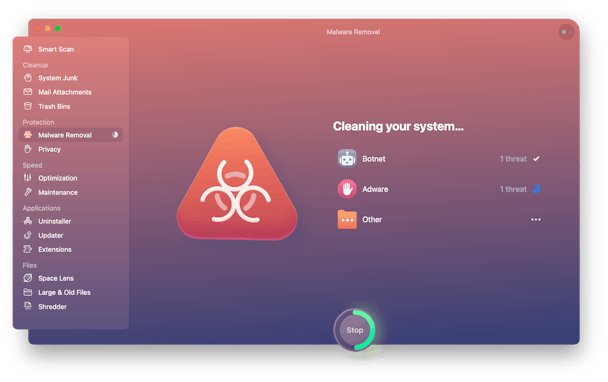 Launch the app—download the free version here.

Select Malware Removal from the sidebar.

Press Scan and follow the on-screen instructions.
Done! It's a simple way to protect your Mac, so why not try?
And as I promised, I've fetched for you a short list of other trustworthy applications specializing in malware protection. Here are my top 3 picks:
1. AVG Antivirus for Mac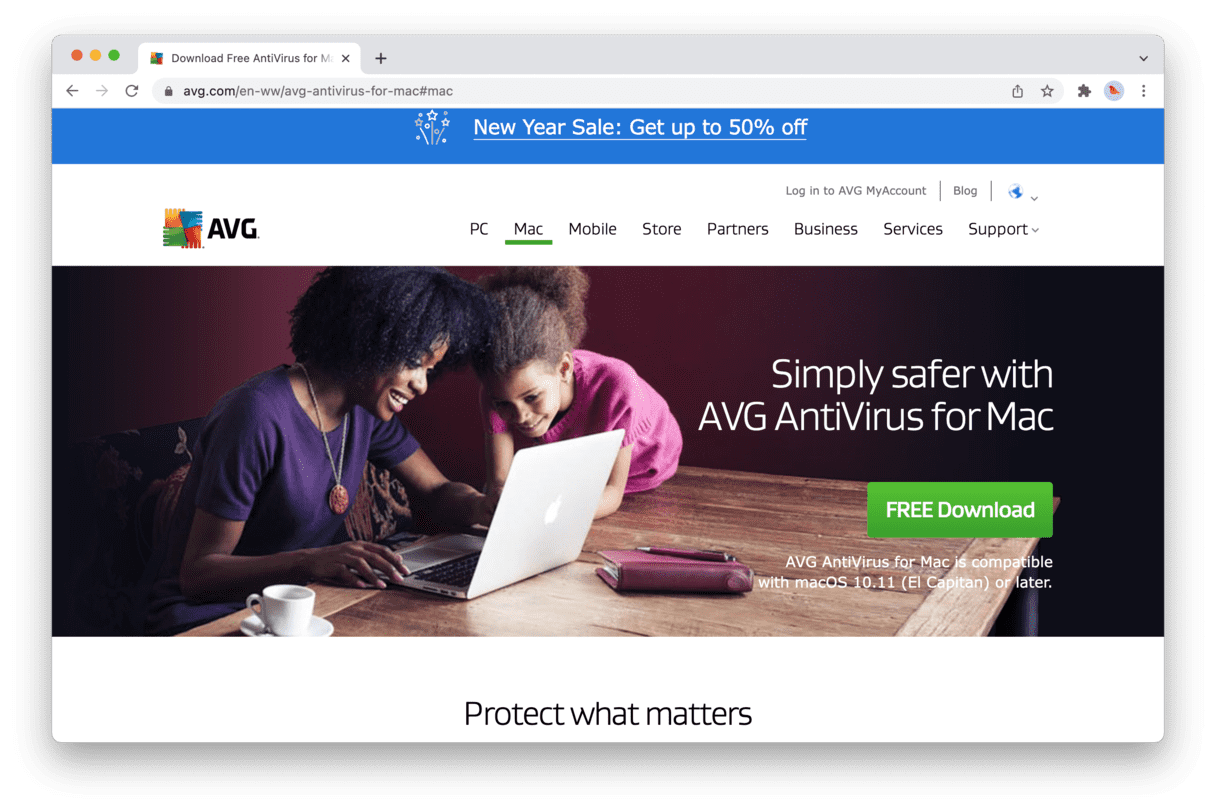 Simple to use with a great triple protection rate, AVG comes with different pricing tiers and is well-known and trusted.
2. Norton Security Deluxe (Mac)
Norton Security is a highly comprehensive multi-layer security package that comes with personalized price options and a VPN feature.
3. Sophos Home Premium for Mac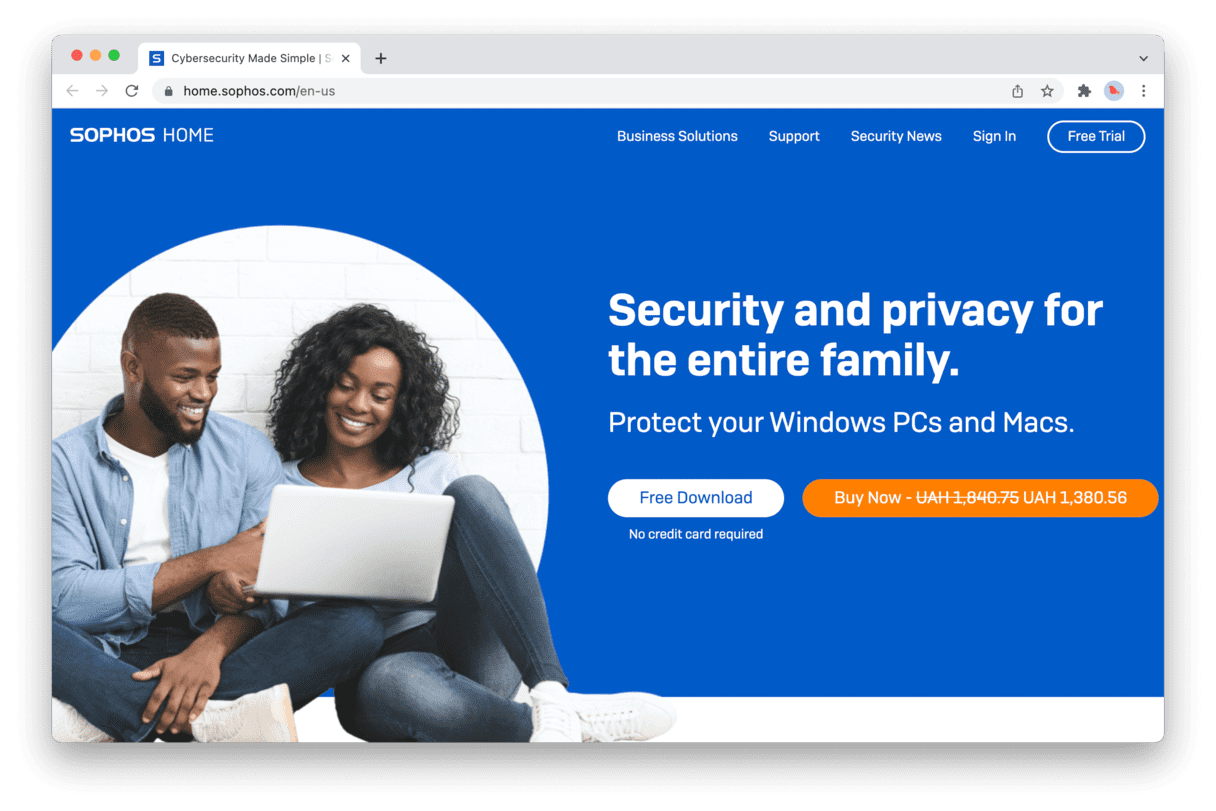 Cloud-based tool Sophos Home Premium has a range of fantastic features and generous licensing for up to 10 devices.
What are the signs of malware infection?
Puzzled with your Mac's sudden condition and not sure if it's a malware infection? These are signs to look for:
Your Mac becomes unreasonably slow.

You're bombarded with pop-up ads, even when offline.

You notice odd programs and applications on your Mac.

Your browser keeps redirecting.
The security of our digital data depends on how protected our devices are. So no one wants their Mac to get infected. Stop relying on your Mac's built-in antivirus alone. Increase your self-defense with specialized antivirus apps.