How long does a MacBook battery last?
3 min read
Wondering how long does a MacBook Pro battery last? Whether you're interested in complete lifespan or how long it lasts after a full charge, you're in the right place. Here are the answers you've been searching for, plus some bonus tips on how to extend your Mac's battery life. Let's get straight into it.
How long should a MacBook battery last after a full charge?
If you want to know how long should MacBook Pro battery last after a single charge, there isn't a fixed answer. It depends on which model you own and your usage habits.
Whether you own an Intel-based Mac or one of the newer machines with Apple silicon (such as M1), you should get between 10 and 17 hours after a single charge. But what you use your Mac for and how to have it optimized will impact the charge life.
If your Mac didn't come close to the 10-17 hours mark, luckily, you can do plenty to extend your battery life. Let's go through our tips and hacks.
1. Manage your login items and launch agents
Unnecessary login items or launch agents which boot up when you start your Mac consume resources and can quickly run down your Mac's battery life. Many people don't realize you can manage these items, but it's actually pretty simple.
I like using the Apple notarized tool CleanMyMac X to manage mine. And I'm going to show you how: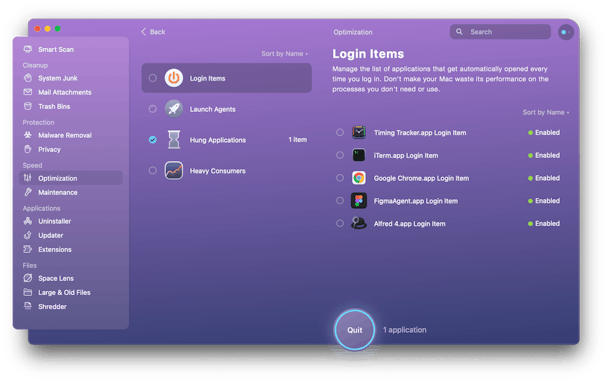 Open the application — download the free version here.

Select Optimization from the sidebar and click View All Items.

Under Login Items, select the items you wish to stop from launching when you boot up your Mac and click Remove.

Under Launch Agents, from the list, notice which items are marked as Enabled. To disable them, click on Enabled to toggle them off or select them and click Remove to delete them fully.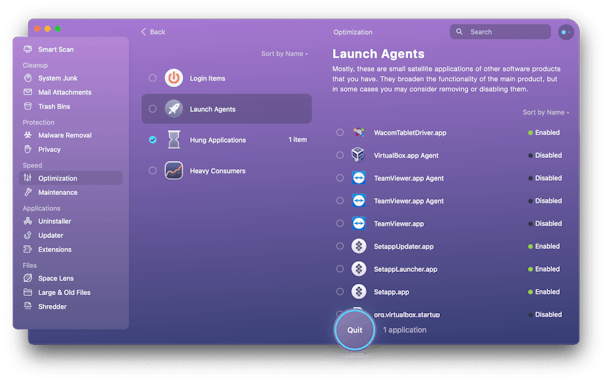 Managing your login items and launch agents is a great way to prolong your battery life.
I like to use CleanMyMac X because it has everything in one place and is simple to use, and it takes time and effort to do this manually.
2. Turn off unused applications
It sounds self-evident, but the more apps you have opened and running, the quicker your battery will drain. To avoid that, use Activity Monitor to see what's consuming your Mac's power. Here's how: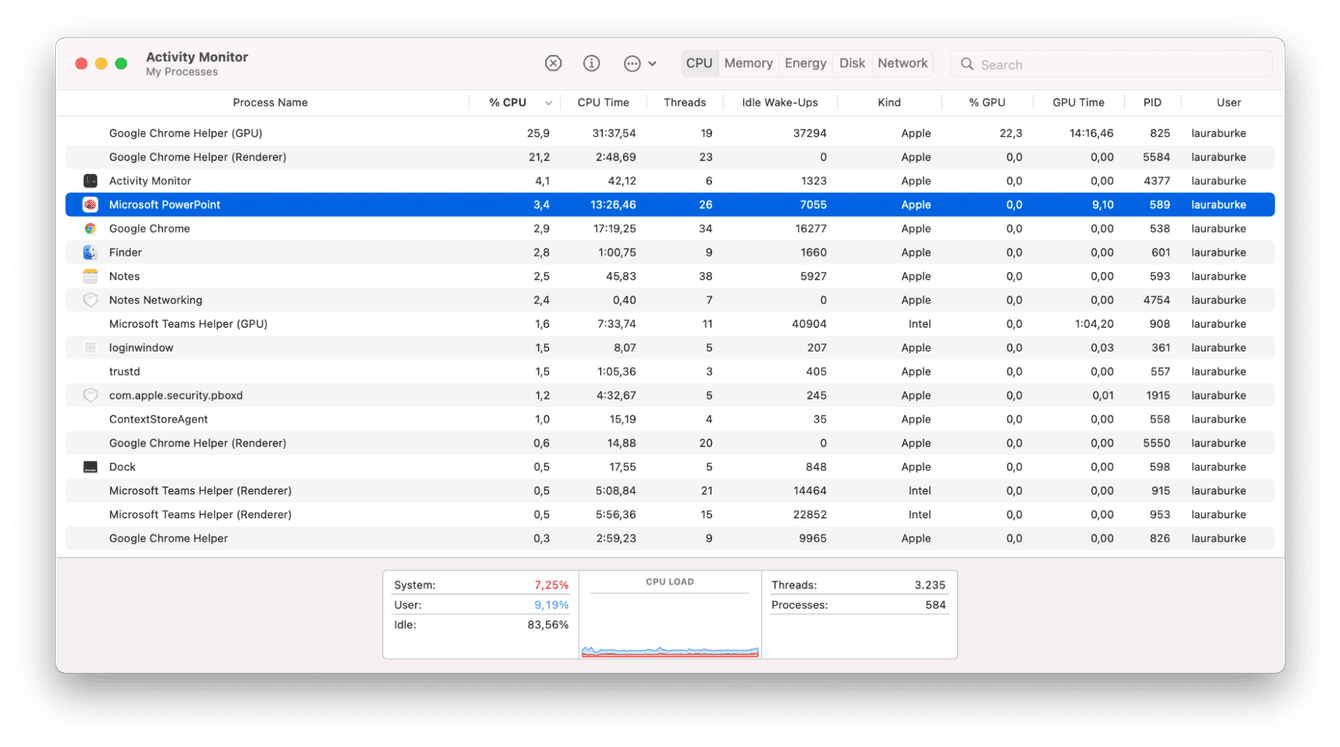 Open Finder > Applications > Utilities > Activity Monitor.

Select the CPU tab and look through the items. If you see something running that you don't need, select it, then click the X button immediately.
What is the battery lifespan of a MacBook Pro?
Anyone considering buying a new Mac will want to know how long a MacBook Pro battery lasts and when you'll need a replacement. The answer to that will vary depending on which model you invest in, how you use it, and how well you keep it optimized.
Apple batteries come with a cycle count, which helps manage our battery lifespan expectations and helps us keep an eye on when a replacement will be needed. The majority of modern Mac, according to Apple, will last for around 1,000 cycle counts. One complete cycle is when you use your battery's power and then fully recharge it.
Here's how you can check your battery cycle count:
Press down the Option key and select the main Apple Menu.

Click System Information and locate Power in the list.

Under Battery Information, you'll see your cycle count.
How to extend Mac battery life
When it comes to battery life and health, proactiveness is the key. Are you looking to extend your overall battery lifespan or just its hold after a charge? Use this checklist to prolong your Mac's battery life:
Reduce your screen brightness.

Keep your software up-to-date.

Avoid extreme temperatures and keep your Mac well ventilated.

Keep your Mac half-charged when storing for long periods.
So now you know how long a MacBook Pro battery lasts and how to prolong its lifespan and charge.