How to manage subscriptions on Mac
4 min read
If you're wondering how to manage Apple subscriptions, you've come to the right place. In this article, we'll take a look at everything from how to find subscriptions on iTunes to how to cancel App Store subscriptions.

Let's not waste another second; let's get started.
Apple subscriptions explained
The subscription-based business model is booming in the app world, offering developers a consistent, reliable revenue stream while providing customers with an affordable and flexible service.
Today, Apple's App Store has around 1.96 million apps, many of which require a subscription to work or a subscription to unlock premium features.
Depending on which subscription you opt for, you can manage and cancel your App Store subscriptions with just a few clicks, and I'm here to show you how.
How to check Apple subscriptions
These days, there is an app for just about everything, we use them daily for work, play, and socializing. It's easy to forget what we've subscribed to, so,, here's how you can check your Apple subscriptions: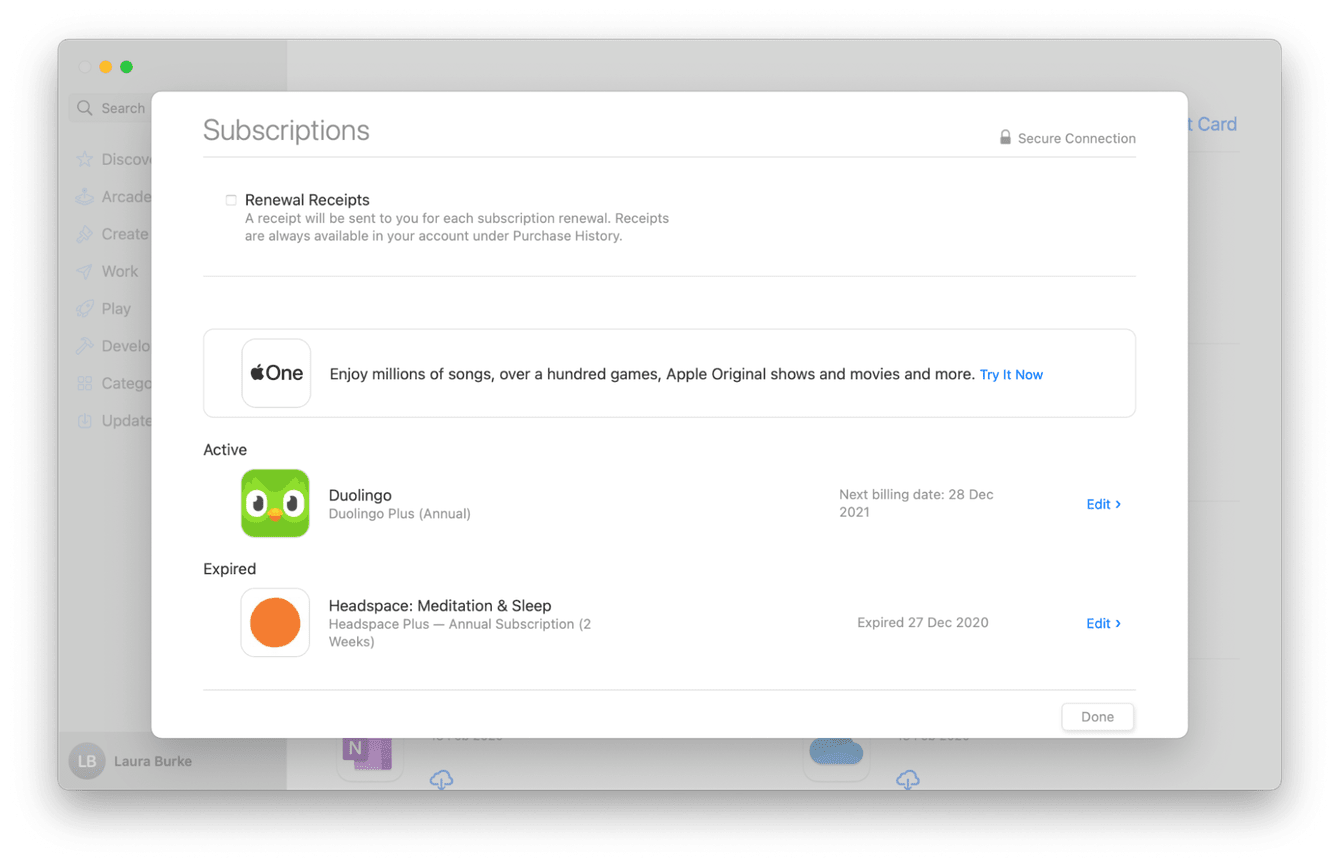 Open the App Store on your Mac.

Bottom left, click your name, or sign in if you haven't already.

Select View Information, top right, and sign in again if necessary.

Scroll down to the Manage section, click Manage to the right of Subscriptions.

Here you'll see your subscriptions; click Edit to change your subscriptions settings or cancel.
How to manage third-party software subscriptions
It's worth mentioning that not all your subscriptions are managed through Apple's App Store. If you've downloaded third-party software like Microsoft Teams or the Adobe Suite, you'll need to manage your subscriptions directly in the third-party app or through their website.
It will, of course, vary from software to software, but generally, log in to your account, head to your account settings and look out for plans or manage subscription options to manage or cancel your t software subscription.
How to protect your privacy on Mac
Apps collect and track lots of private data about us; the more apps you use, the more data is collected. It can be a bit overwhelming to discover just what information our favorite apps use and keep. That's why I like to level up my data security.
In June 2020, Apple released an updated privacy information statement to try and help us understand the data collection practices of apps within the App Store, but for many, just relying on and trusting the App Store to do the protection for us is not enough.
Our data privacy is under constant threat from new malicious malware, fraudsters, and cyberattacks; that's why I use the CleanMyMac X Privacy Module to add an extra layer of security to my data privacy.
CleanMyMac X makes it incredibly easy to remove your online browsing traces. Here's how you can add an extra layer of protection to your data: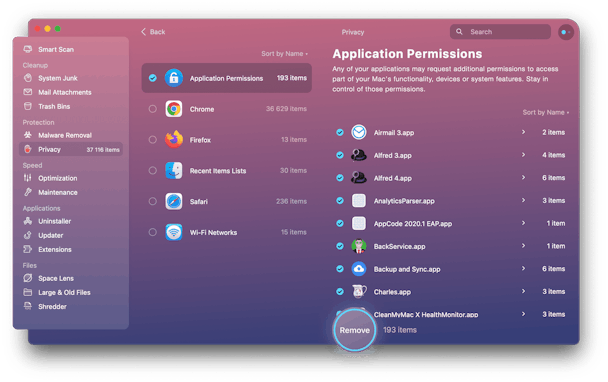 Launch the app — download the free version here.

Select Privacy from the left sidebar.

Press Scan.

Sort through the items from Application Permissions to Wi-Fi networks, choose items for deletion, and press Remove.
Not only does this remove data and activity traces, but it also frees up space on your startup disk, so it's a win-win for me. Bonus points as the app is notarized by Apple and is really easy to use!
How to find subscriptions on iTunes
Many people still wonder how to find subscriptions on iTunes.
With the macOS Catalina update, iTunes was phased out, and Apple introduced what they described as a dedicated app for every type of media, so instead of iTunes, we now have:
Apple Music

Apple TV

Apple Books

Apple Podcasts
Instead of letting iTunes centrally manage and access all of our purchases and subscriptions, we now access our purchases directly in the relevant app and manage our subscriptions centrally via the App Store.
I actually really like the new system; I like having my different types of media organized into relevant apps, rather than in one place like iTunes.
So, let's take a look, for example, at how to disable Apple TV subscriptions.
How to disable Apple TV subscriptions
So you're wondering how to cancel your Apple TV subscription, no problem, it's easy to do.
1. Go to Settings on your Apple TV.
2. Select Users & Accounts.
3. Choose Subscriptions.
4. Select the subscription you want to manage and select Cancel Subscription.
If you don't see the Cancel Subscription option, then it's already canceled.
How to change iCloud plans
Many people wonder if you can change or manage your iCloud plan in the App Store, but this is done through your Apple ID; here's how: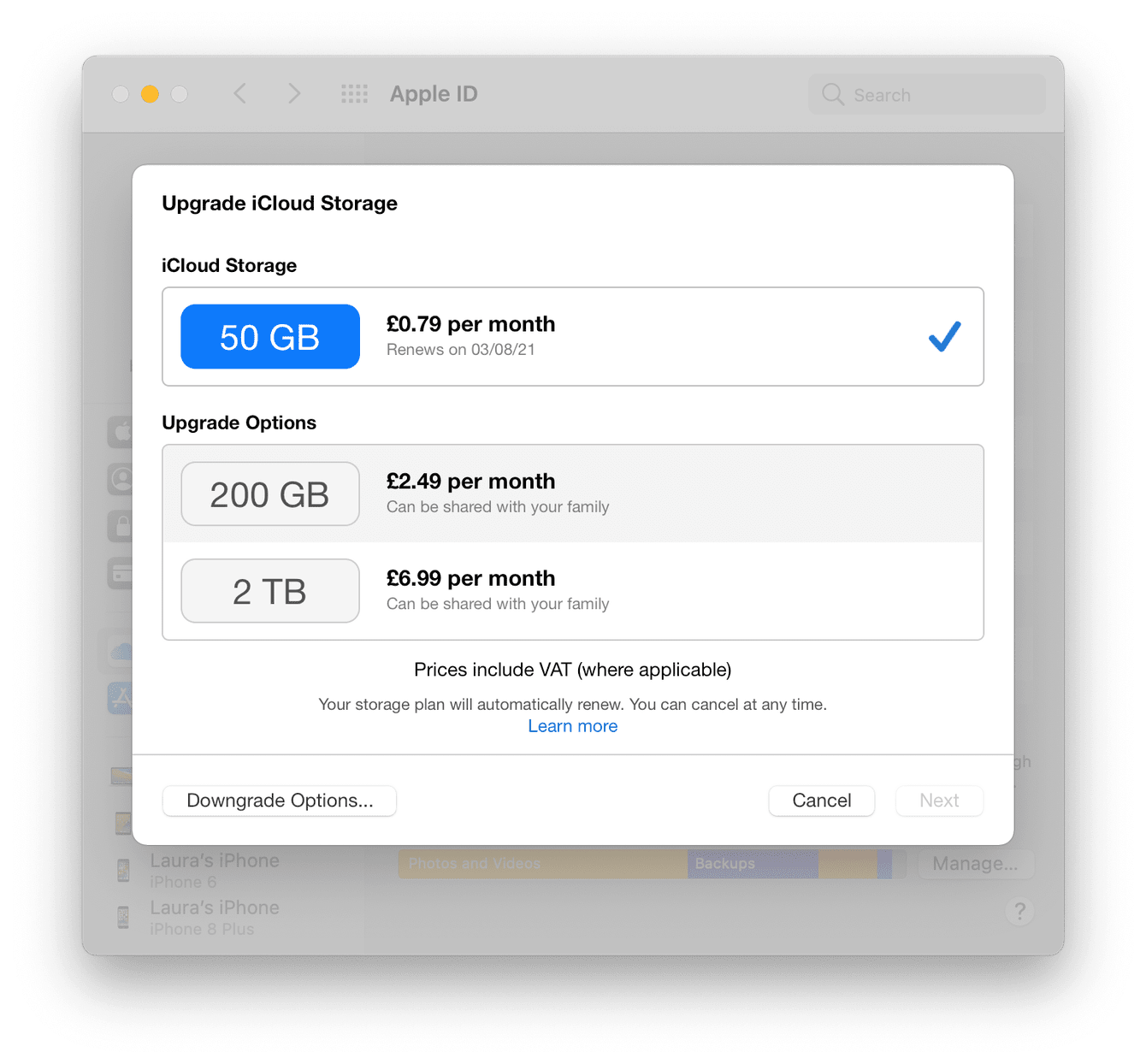 Select the Apple Menu > System Preferences > Apple ID.

Select iCloud > Manage > Change Storage Plan.

Here you can select to upgrade or downgrade your plan.

Follow the on-screen instructions and click Done to save.
You'll most likely be prompted to enter your Apple ID account details; that's perfectly normal.
So we've reached the end; we've looked at how to manage Apple subscriptions, how to level up our data privacy, and of course, how to cancel App Store subscriptions.
I hope you've enjoyed this read, don't forget to read an app's T&C's before you agree to subscribe to their service if you are conscious about the data an app keeps and uses.