Safari slow on Ventura fixed
3 min read
Are you having issues with Safari lagging on Ventura? Safari is undoubtedly one of the top browsers out there, but that doesn't make it immune from performance troubles.
If you've just upgraded your system to the all-new macOS Ventura only to be disappointed by a slow Safari, you're not alone in this. Many users have encountered similar issues since upgrading.
Connectivity problems, corrupt extensions, and cache overload can be common causes of a painfully slow Safari browsing experience.
So, if you're encountering frustrating issues with webpage load times and unresponsive navigation, these seven troubleshooting tips will get Safari back up to speed in no time.
But first, make sure your Mac is running the latest macOS Ventura version and you've closed down excessive browser tabs. Now, let's get started with the fixes.
Safari slow fixes
1. Check your internet speed
Before we delve into fixes, check if the problem is actually with your internet speed and not Safari.
You can quickly check the speed of your internet with an online speed checker like fast.com.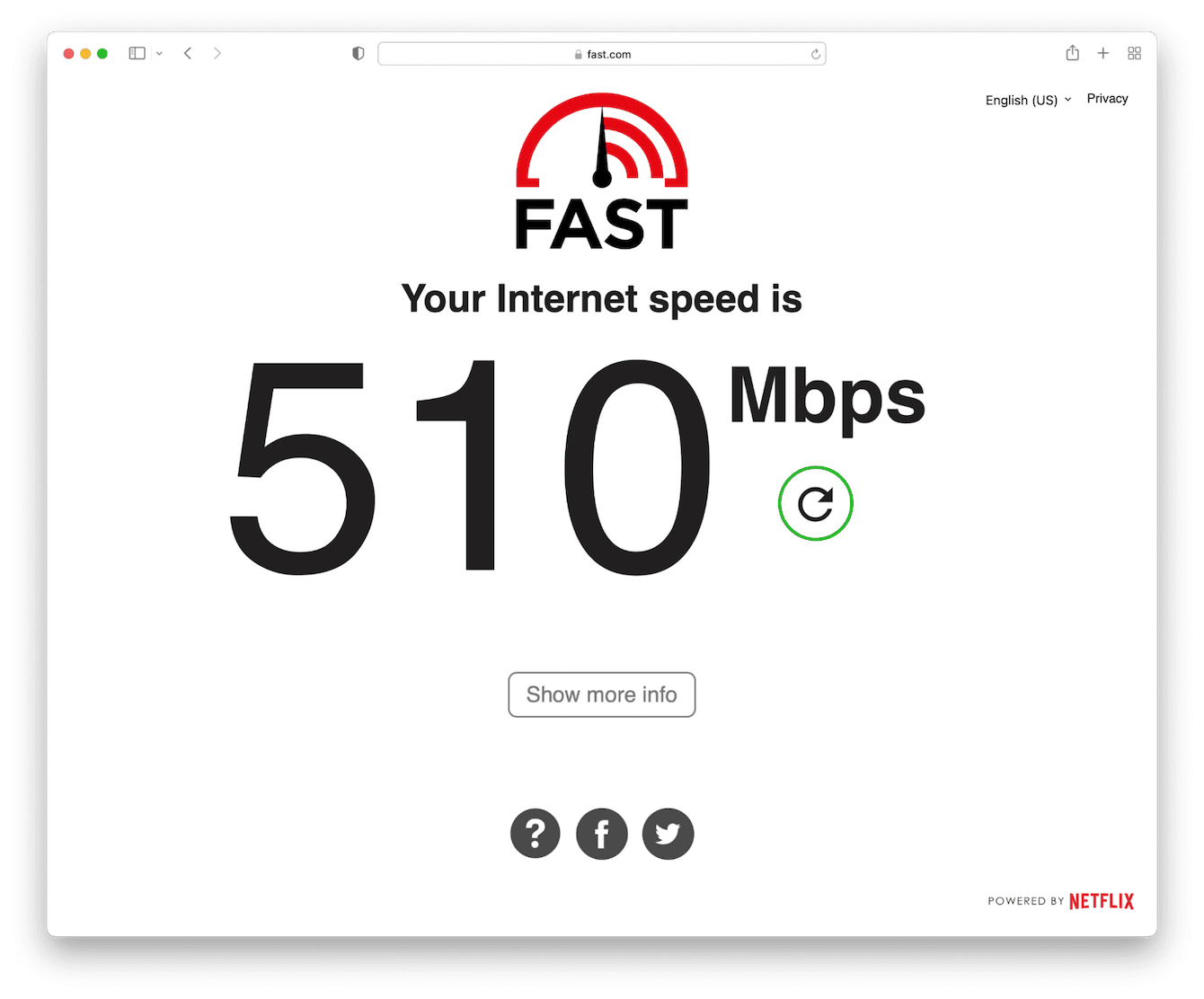 If you do discover that your upload and download rate is poor, you can try resetting your router to kick-start your internet.
Did you know?
CleanMyMac X's Menu comes with a Test Speed tool so that you won't have to search for online speed checkers.
2. Check Safari Servers
Occasionally, Apple's systems and servers can encounter problems, so it's worth having a quick look on Apple's online system status page for any reported issues.
As you can see, there are no reported issues today — if something was wrong, you would see a red outage indicator.
Always worth a check!
3. Clear cache and cookie buildup
Safari, like most web browsers, caches diverse forms of site data, think HTML files, JavaScript code, and images to improve site load times and make your user experience seamless. The problem is that all of this cache can build up and cause the opposite effect — a slow, sluggish Safari.
You can quickly clear Safari cache after you activate its hidden Develop menu. Here's how:
Open Safari.
Select the main Safari menu > Preferences > Advanced.
Check Show Develop menu in menu bar.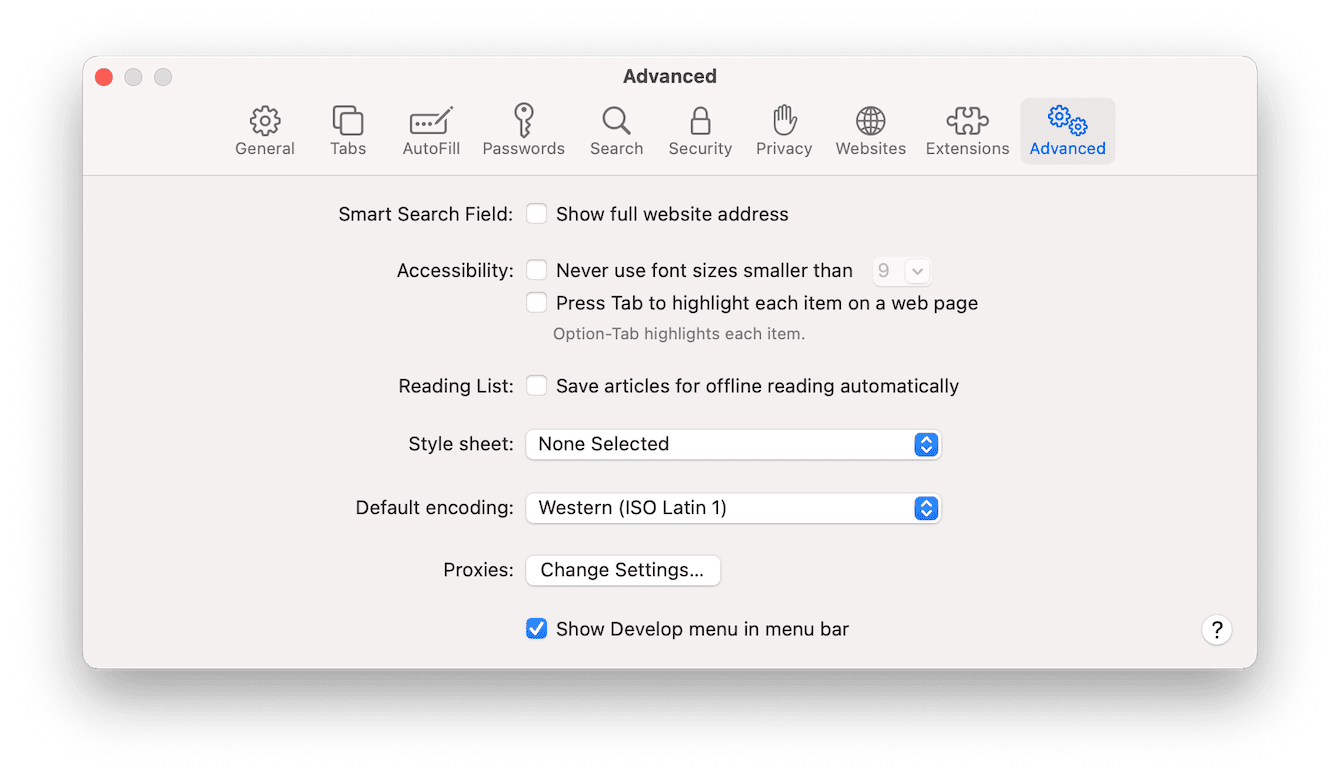 Now, select Develop from the top menu bar and press Empty Caches.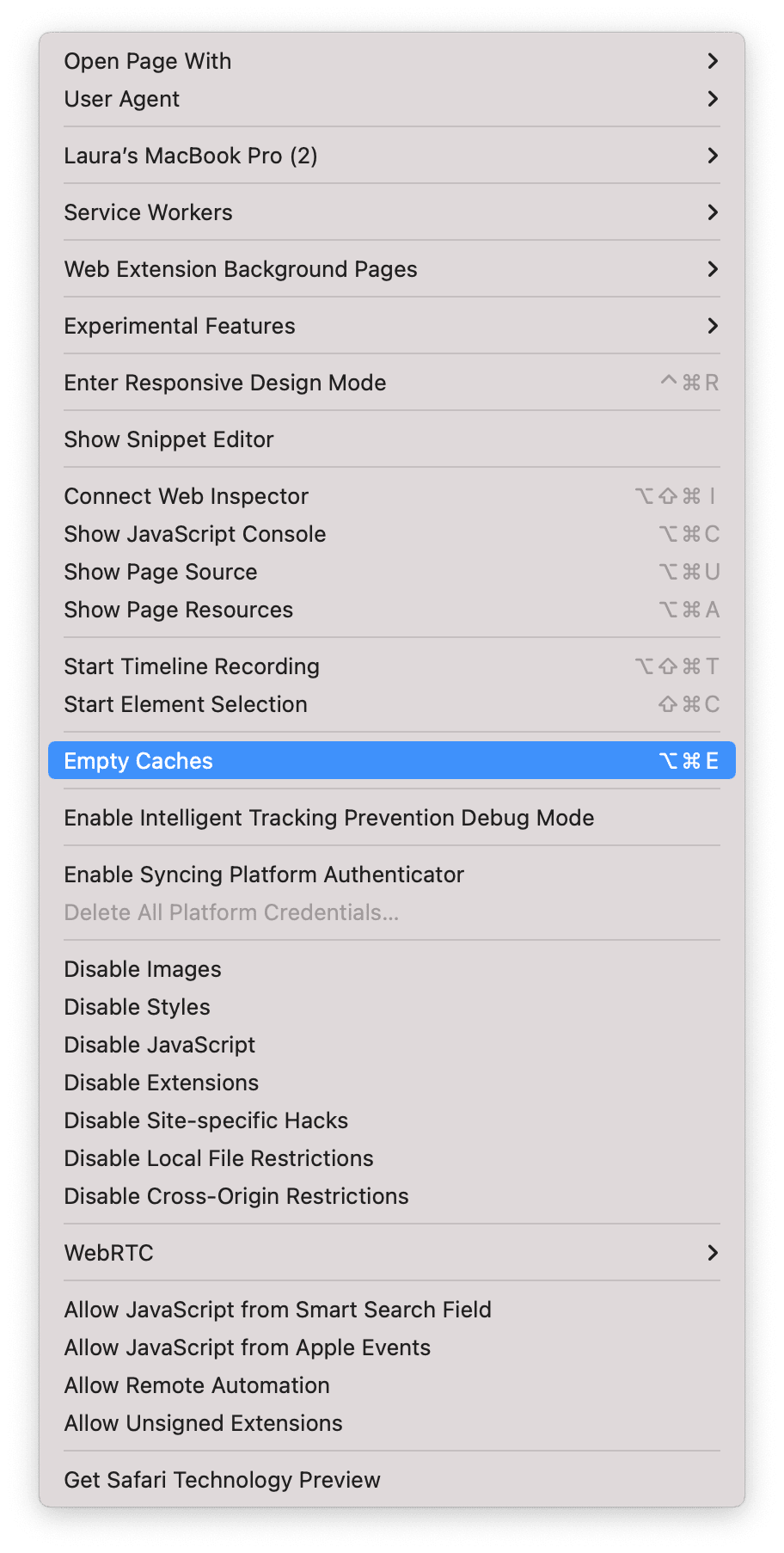 If removing your cache buildup didn't seem to improve the Safari slow problem, let's take a look at eliminating browser cookies.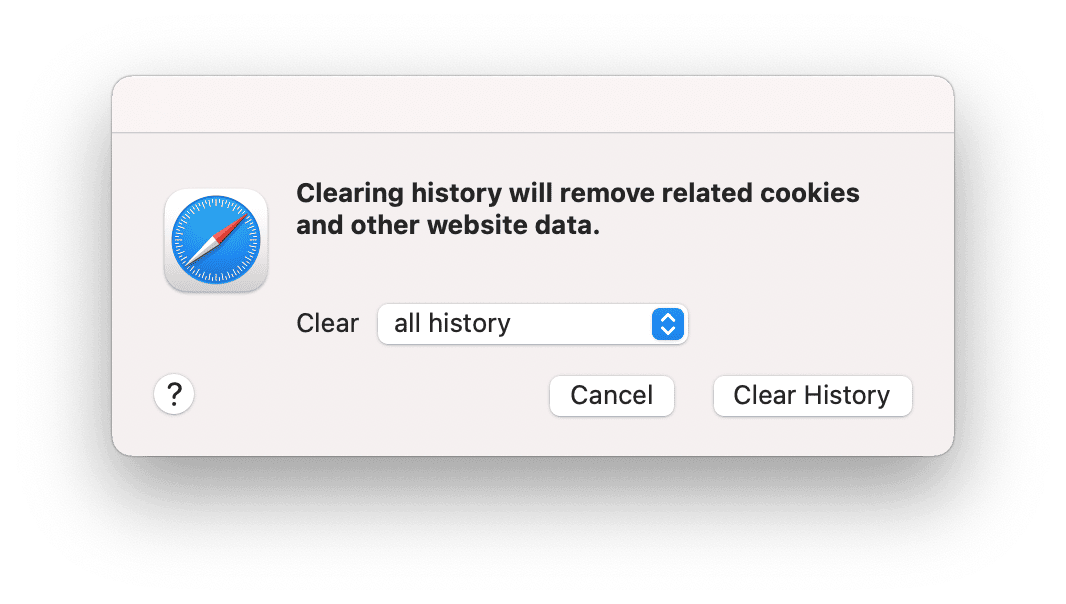 From the main Safari menu, select Clear History.
From the dropdown, select all history and press Clear.
4. Reset Safari
If you're running out of patience, you could do a quick Safari reset using a trusted third-party tool like CleanMyMac X.
Its Uninstaller module will allow you to reset the application to its initial state. This will cause you to lose bookmarks and extensions, but this could save you a lot of time and completely solve the issues you're having. Download the free trial here and head to the steps below: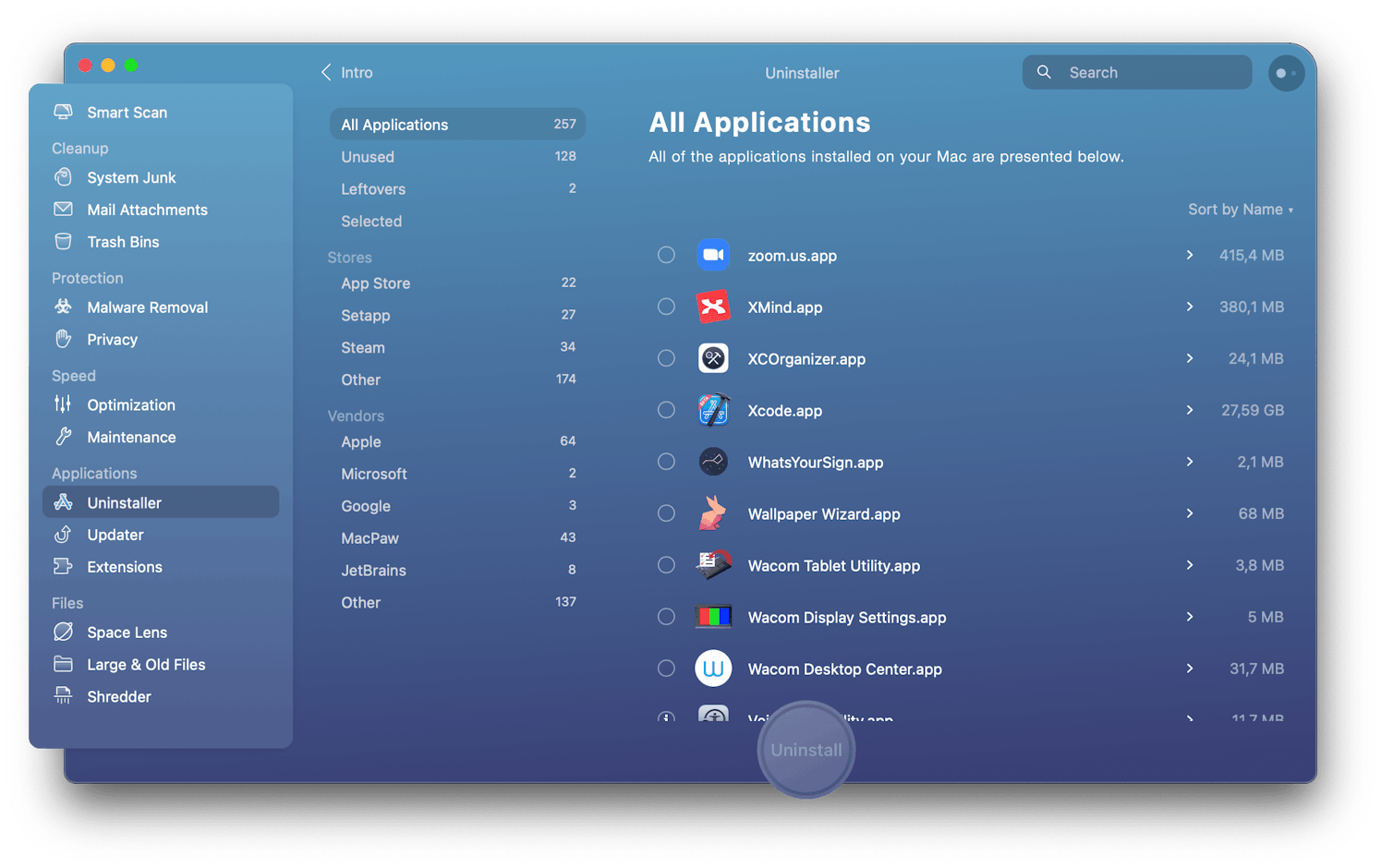 Launch the app and select Uninstaller.

In All Applications, find Sarafi in the list and press the Show dropdown menu.

Select all the Safari-related files and press Reset to restore Safari.
If you're not ready to try this method yet, no problem. Just continue troubleshooting with the tips below.
5. Check your extensions
Having multiple Safari extensions installed will significantly increase CPU and RAM usage, meaning much slower browser performance. It's worth checking your extensions and removing any that you no longer use. Here's how:
Select the main Safari menu > Preferences > Extensions.
Press Uninstall next to any Extensions you no longer want to remove them.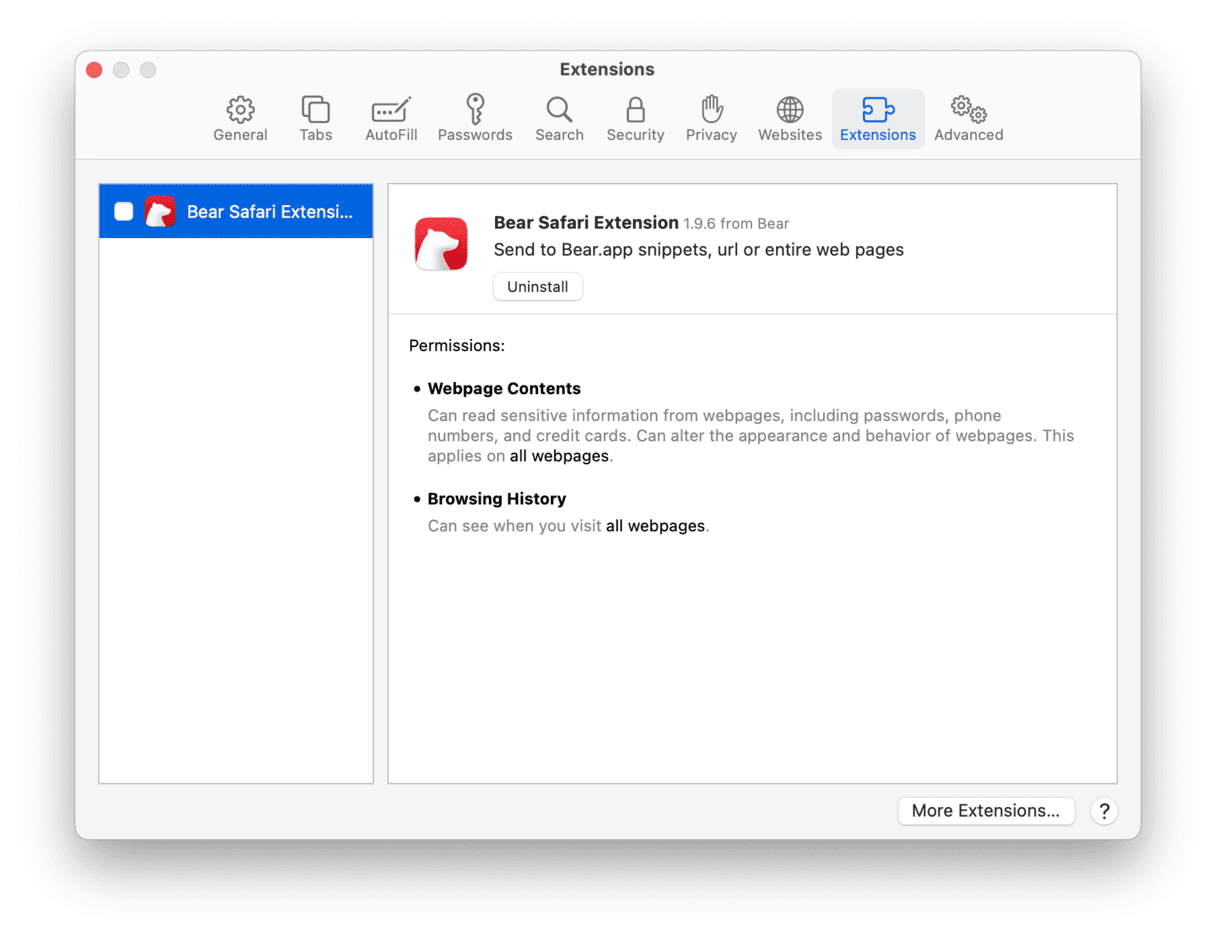 6. Disable Search Suggestions
Search Suggestions that appear in your browser bar gather data from all your connected devices to make searching quicker by generating suggestions based on your browsing history. Turning off this feature can sometimes improve Safari speed. Simply follow these steps to do it: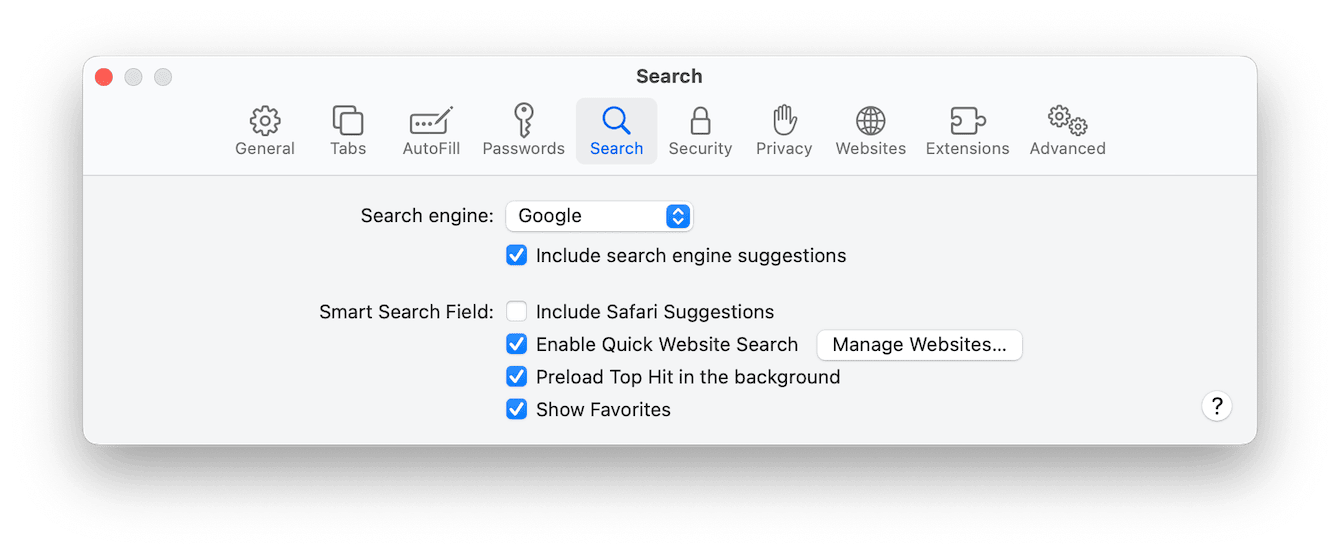 Select the main Safari menu > Preferences > Search.
Uncheck Include Safari Suggestions.
7. Switch DNS provider
Domain Name System or DNS matches IP addresses with domain names. The problem is that not all DNS providers are speedy, so switching your DNS settings to a popular service like Google DNS can considerably speed up Safari. Here's how: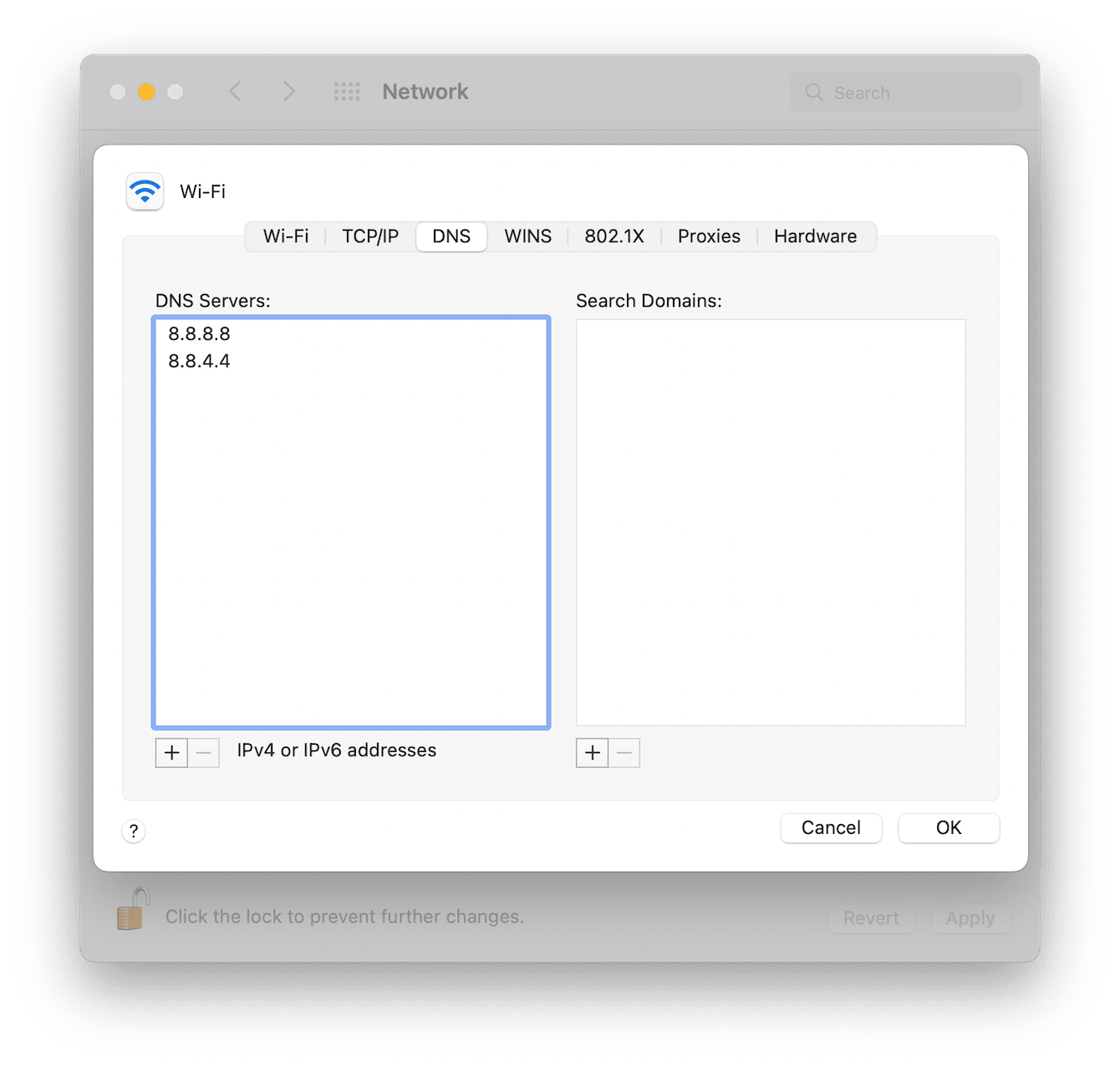 Select System Preferences from the main Apple menu.

Navigate to Network > Wi-Fi > Advanced.

Now, select the DNS tab and press the plus icon.

Enter the following numbers:
Safari slow conclusion
I hope one of these tips has helped you solve the Safari slow on Ventura problem. When it comes to keeping Safari running smoothly in the future, remember to limit your number of browser tabs, be sure to keep your macOS updated, and regularly clear your browser cache and cookies. Happy browsing.