How to turn off spotlight search on Mac

Spotlight makes it easier for you to find things on your Mac. This tool can walk you through your Mac's data and show the shortest path to the items you need.

Disabling Spotlight would be a solution if you noticed that it started using too much CPU. It's more complicated to do it on the latest macOS version, but it's still possible.

You will need to disable System Integrity Protection (SIP) in order to turn off Spotlight. Before you do this, check whether SIP is enabled on your Mac. Go to Applications > Utilities. Open Terminal and enter the following command:



csrutil status.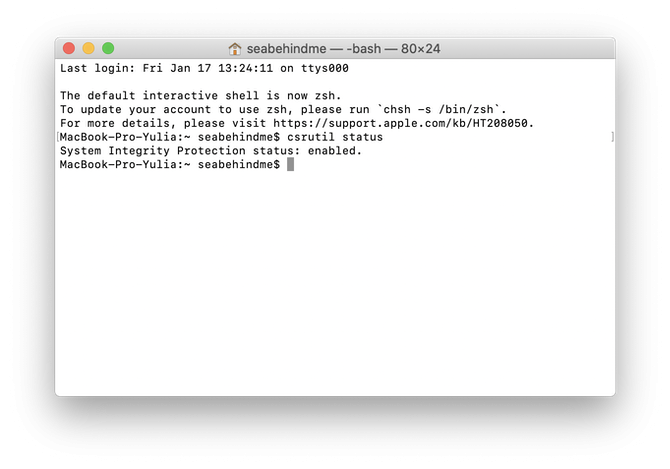 If it's enabled, here's how to turn it off and fully disable Spotlight:
Reboot your Mac. Click the Apple menu and choose Restart.

Get into Recovery Mode. On your Mac's restart, hold down Command+R to enter Recovery Mode.

Run Terminal. In the Utilities menu on the top-left, choose Terminal.

Disable SIP. In Terminal, enter the following command:



csrutil disable.


It will disable SIP.

Restart your Mac.

Disable Spotlight. Open Terminal (Applications > Utilities) and copy this command:
sudo launchctl load -w /System/Library/LaunchDaemons/com.apple.metadata.mds.plist.
It will turn off Spotlight on your Mac. If you want to get it back to work, get into Recovery Mode once again and enter csrutil enable command in the Terminal app. Don't forget to restart your MacBook.
If you don't want to be distracted by Spotlight suggestions, there's also a way to turn them off. It will not turn off Spotlight completely.
Go to the Apple menu and choose System Preferences.

Select Spotlight.

In Search Results, uncheck Spotlight Suggestions.

Also, deselect the "Allow Spotlight Suggestions in Look up" box, located underneath the Search Results window.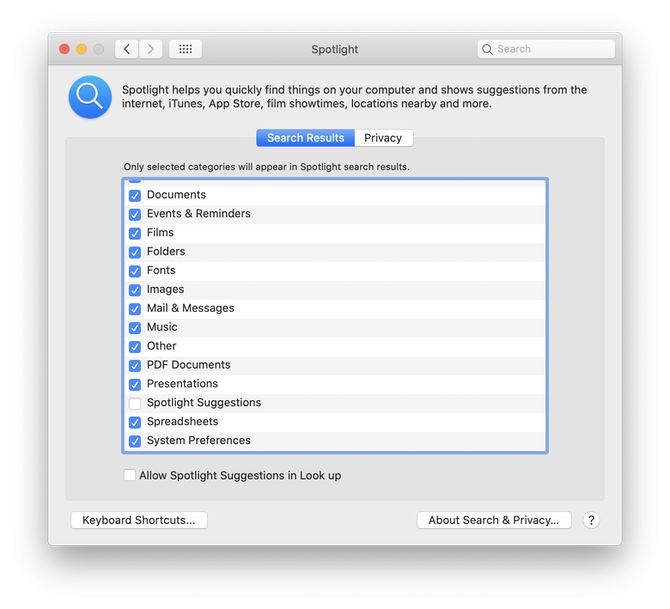 From now on, Spotlight will look for things only on your Mac.