Should I upgrade to Sonoma?
Should I update to Sonoma? The question every Mac user has been asking since Apple unveiled the new and exciting operating System preview at 2023 WWDC.
We'll take a look at the pros and cons of the highly anticipated 20th iteration of macOS and reasons to upgrade or not.
Reasons to upgrade to Sonoma or not
When it comes to updating your macOS, there are a few things to consider, like is it safe to upgrade to Sonoma? Let's break this down by looking at the reasons to and not upgrade.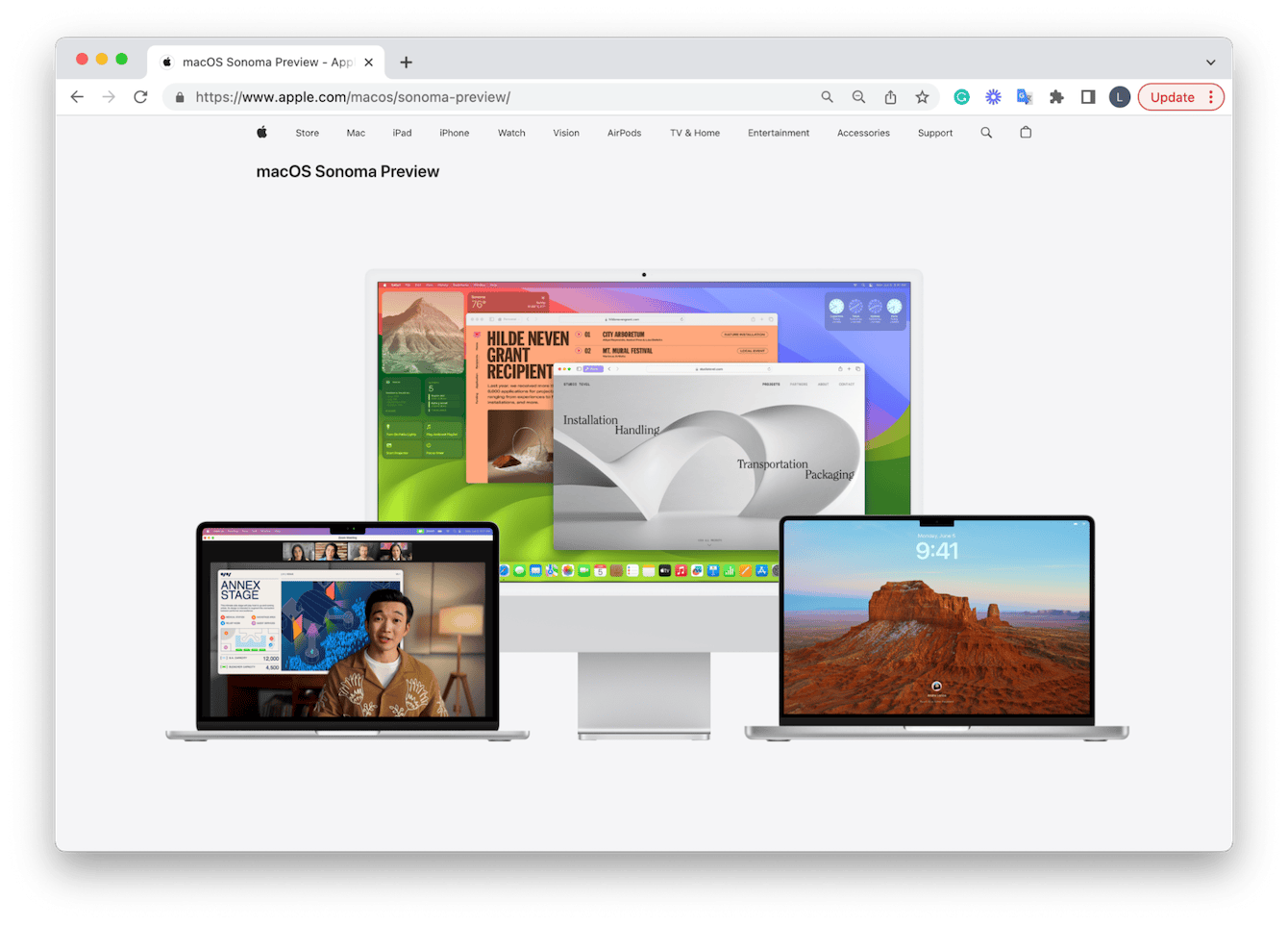 Reasons to upgrade
You can now place interactive widgets on your desktop, and thanks to Continuity, you can use your iPhone apps on your Mac.

Game Mode promised major enhancements to performance and experience.

Upgrades to the already significantly improved Video Conference tools that came with macOS Ventura.

New, engaging, and beautiful slow-motion screen savers.

Safari updates that allow you to turn websites into web apps.

Continued security and privacy enhancement
Reasons not to upgrade
Some of your apps might temporarily not work until the developer releases a compatibility update.

There are always new operating system glitches, which may cause your Mac to slow down or act strange.

If you have an older Mac, it might not support many of the new features or updates.

Upgrades take up space; consider if you can afford to lose the free space you do have.
Troubleshooting macOS Sonoma upgrade issues
One of the biggest challenges with new operating system upgrades is ironing out the teething troubles.
CleanMyMac X has a powerful Maintenance module that can help you troubleshoot a number of glitches; here's how:
Install the free version or open the app.

Select Maintenance and click View All Tasks.

Select items from the task list and click Run.