How to speed up Mac animations
So, you're looking for ways to speed up your Mac animations?
If you're one of the many MacBook users out there who feel Apple chose beauty over functionality, we've got a couple of great tips that will increase your Mac's speed and performance right here.
Why speed up Mac Dock animation?
Our Macs come with many visual animations designed to enhance our experience and provide us with some optical eye candy.
The animations used in our Dock bar are often considered sluggish and unnecessary. So, let's take a look at what we can do.
Speed up your Mac animations
Use Terminal to speed up your Dock animations
You can accelerate the speed of animations used in your Dock by running a simple command in Terminal; here's how:
Open Terminal from Finder > Applications > Utilities.

Insert the below commands, depending on what you want to achieve. Once you insert a command, press Return to run it:
To speed up Dock animations - defaults write com.apple.dock autohide-time-modifier -float 0.15;killall Dock

To disable Dock animations - defaults write com.apple.dock autohide-time-modifier -int 0;killall Dock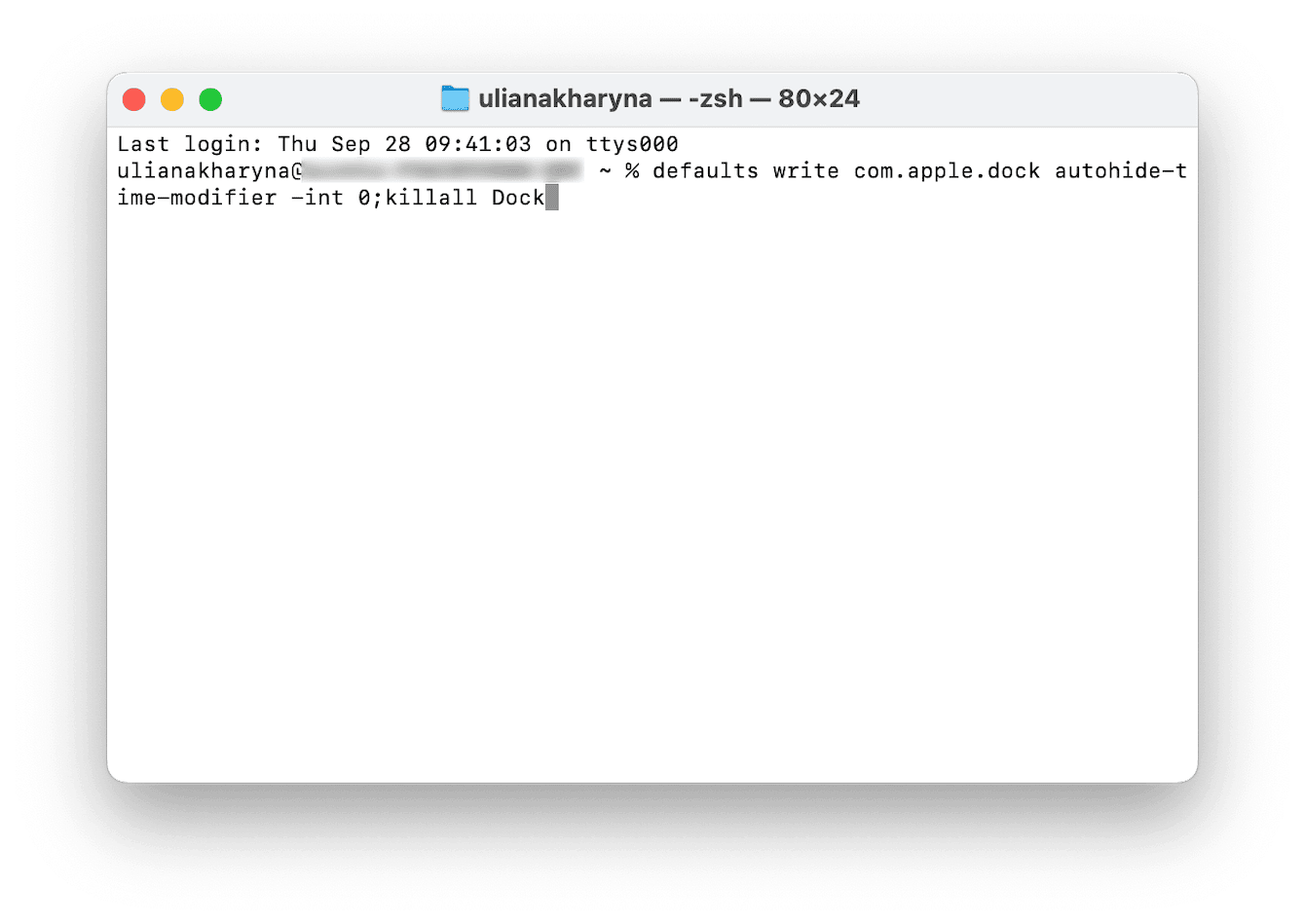 You can always reinstate your original Dock settings with the below command:
defaults delete com.apple.dock autohide-time-modifier;killall Dock
If you're not comfortable using Terminal, you could boost your Mac's overall speed and performance by using a dedicated Mac cleaner tool like CleanMyMac X. Its powerful Maintenance module is built to optimize and speed up your Mac. Here's how to use it:
Open the application or first get the free version.

Click Maintenance from within the sidebar.

Click View All Tasks.

Select the items you'd like to run like:

Free Up RAM
Repair Disk Permissions
Free Up Purgeable Space
Run Maintenance Scripts

To complete the optimization, click Run.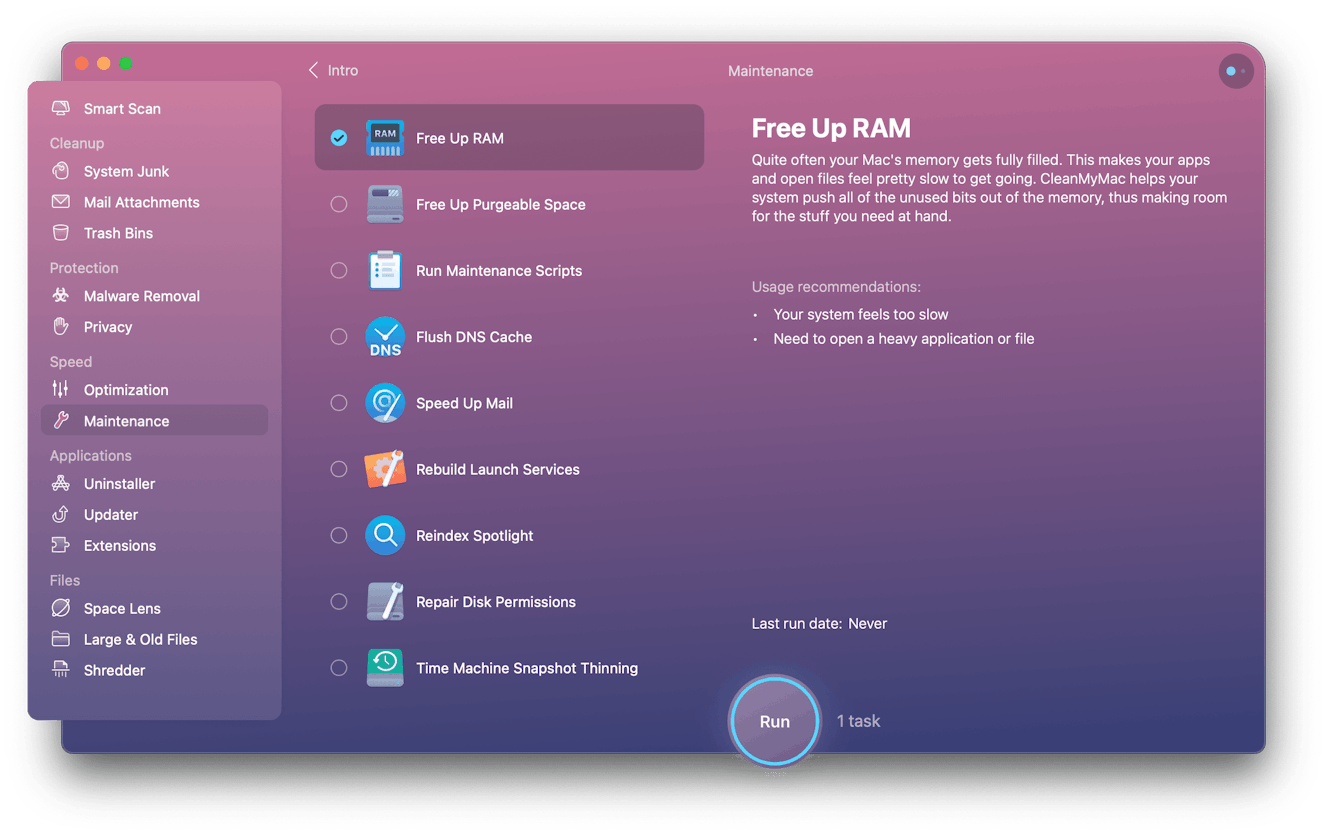 Well, now you know the methods to speed up your Mac animations.