How to fix MacBook speakers not working
6 min read
Has your Mac gone suspiciously silent? Having issues with your MacBook speakers not working? If you can't figure out why there's no sound coming from your internal speakers or why your default audio device keeps changing, you've come to the right place. We'll tackle those problems and many more.
As always, let's start with the absolute basics, so before we go anywhere, take a moment to check that your sound isn't muted. Select the Notification Center icon from your top menu bar, and look under Sound.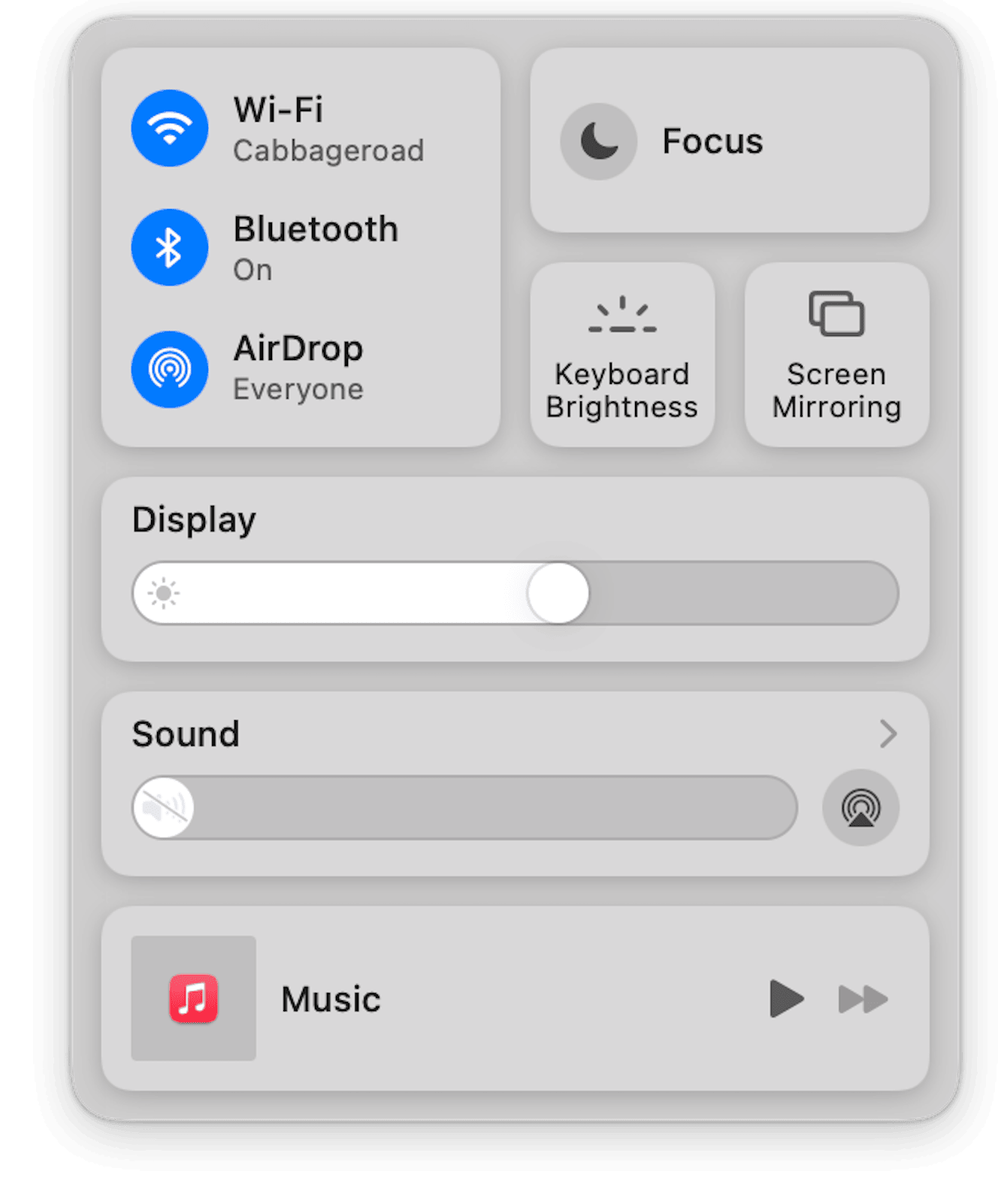 If you're not on mute, let's get started with some troubleshooting.
Why is your Mac sound not working?
It's frustrating when your sound suddenly stops working, especially if you're about to join an online work meeting or settle down to watch the latest episode on your favorite streaming service.
Sound issues include things like:
The sound keeps cutting out.

No sound from internal speakers.

Crackling and static noises.

Extremely low volume.
Mac sound issues are surprisingly common; there can be multiple reasons why you encounter them, including:
Broken hardware (speakers or headphones).

Corrupted sound firmware.

Corrupted application or software.

Altered settings.
Annoying as they are, it can be hard to pinpoint what exactly causes them; but thankfully, with the right troubleshooting tips, sound issues are usually pretty simple to fix, and that's what we're here for.
Let's take a look at some common complaints and their fixes.
Solved: Sound not working on Mac
Completely no sound on your device
If the sound has completely cut out on your Mac, follow these three troubleshooting steps to fix the issue quickly.
1. Check your hardware
Check your hardware and connection wires; if you can, check your headphones and speakers on another device to ensure they're not broken, faulty connection wires or damaged headphones can often be the reason you're having sound problems.
2. Check your Bluetooth
If you're using Bluetooth devices, check the connection, try unpairing them, and reinstalling them. Here's a quick reminder of how: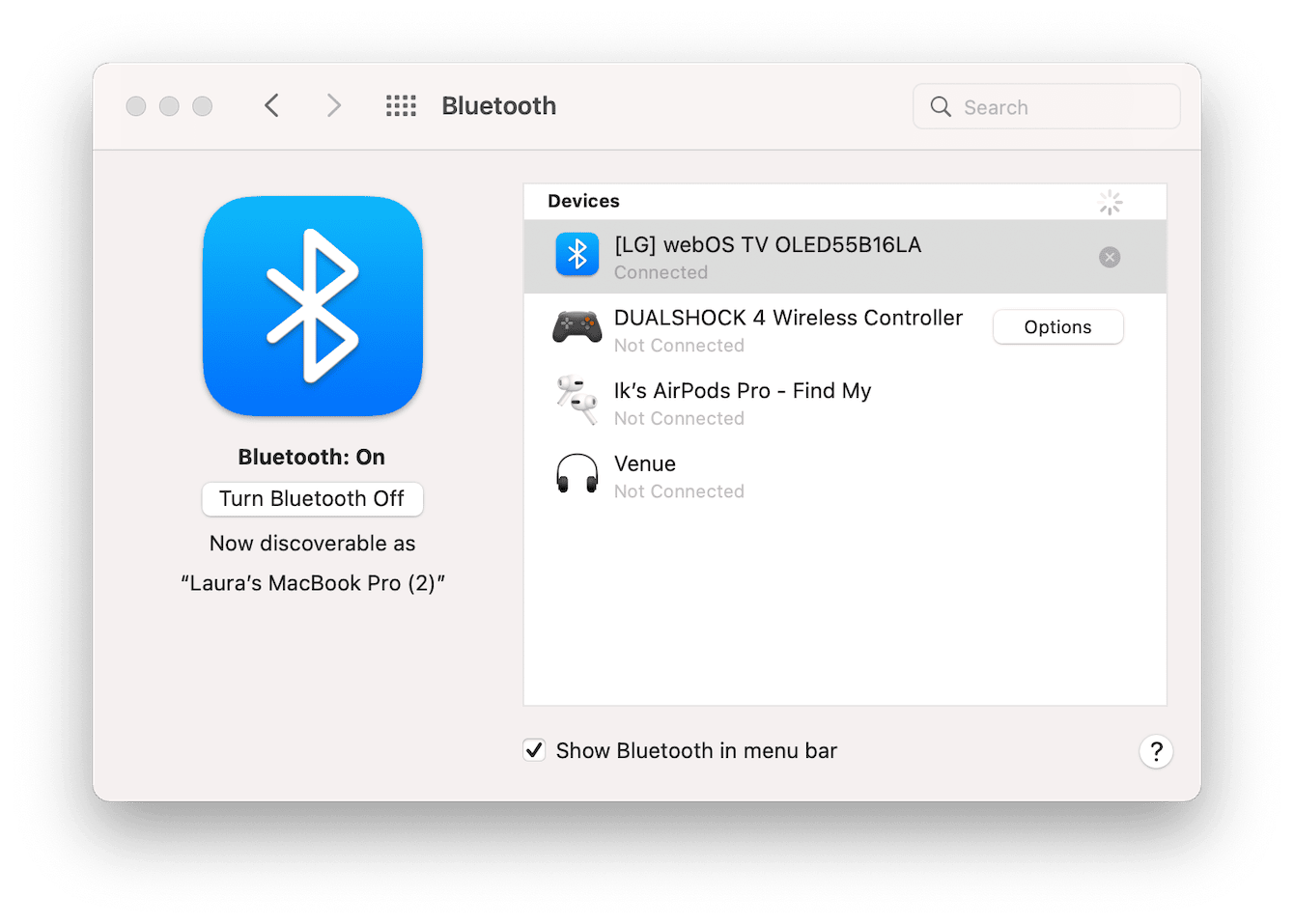 Select the Bluetooth icon from your top menu bar.

Select Bluetooth Preferences.

Press the "X" next to a connected device and press Remove.

To reconnect, wait until it appears again in the list and press Connect.
3. Restart your Mac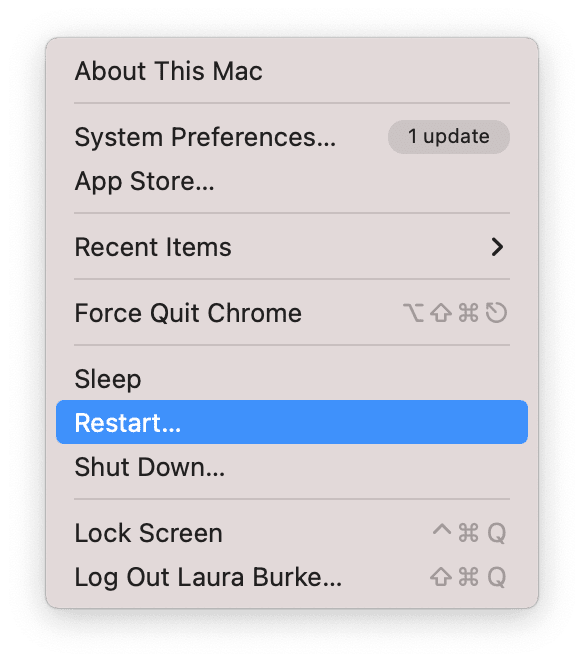 Finally, restart your Mac; a quick restart can solve multiple issues on Mac, including the problems you may have with sound. From the main Apple menu, select Restart.
MacBook speakers not working, but headphones do
It's really annoying when your headphones work, but you can't seem to get sound on your internal, built-in speakers.
This could be caused by a corrupt application or altered sound settings; follow these two steps.
1. Check your sound settings
Open your sound settings to check which device is selected for sound output; here's how: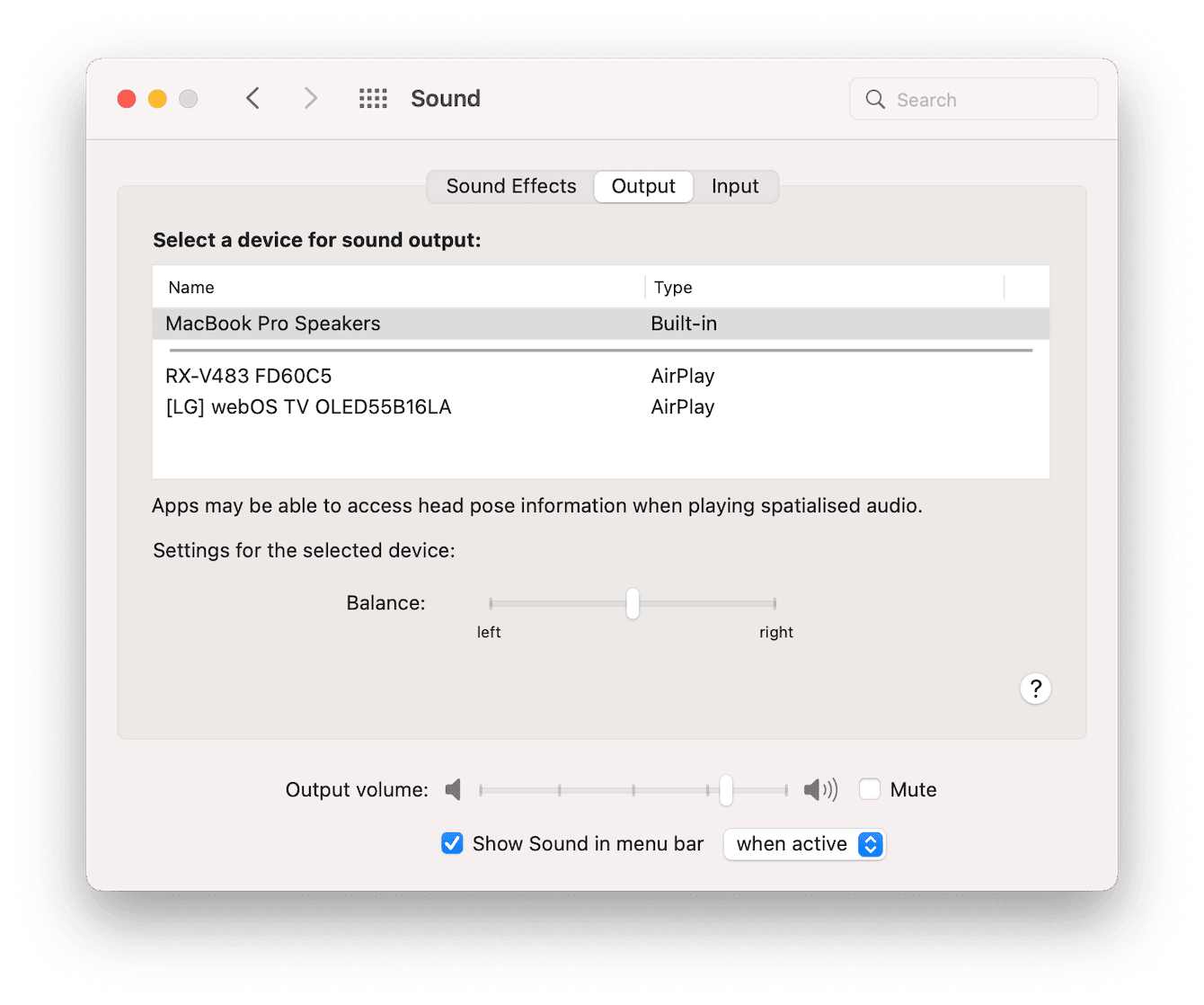 Select the main Apple menu > System Preferences > Sound.

Select the Output tab.

Check which device is selected, and change to your built-in speakers.

Ensure that the output volume level is at an audible setting.
2. Run some maintenance scripts
Another reason your sound may not be working is internal errors and app conflicts that cause sound issues.
You can easily resolve many application errors and permission blunders by running quick maintenance tasks, which could help solve issues with Mac speakers not working.
I use CleanMyMac X to run Mac maintenance. It has an easy-to-use Maintenace module that can not only eliminate errors but can optimize your Mac at the same time. It's a win-win, plus Apple also notarized it, so you know it's trusted and safe to use.
Here's how to run maintenance scripts with ease:
Download the free version of the app here.
Install and launch the app.
From the sidebar, select Maintenance.
Press View All Tasks, and select the following:
Run Maintenance Scripts
Repair Disk Permissions
Press Run.
Done!
Your Mac volume is very low
If you're having volume issues and toggling F11 & F12 doesn't work, follow these steps to solve it.
1. Check your output volume
Check that your output volume setting isn't too low; here's how:
Select the main Apple menu > System Preferences > Sound.

Select the Output tab and toggle the output volume.
2. Restart the Sound Controller
If, for some reason, the Sound Controller on your Mac is not working correctly, then you'll undoubtedly be suffering from annoying sound problems; thankfully, it's easy to restart; here's how: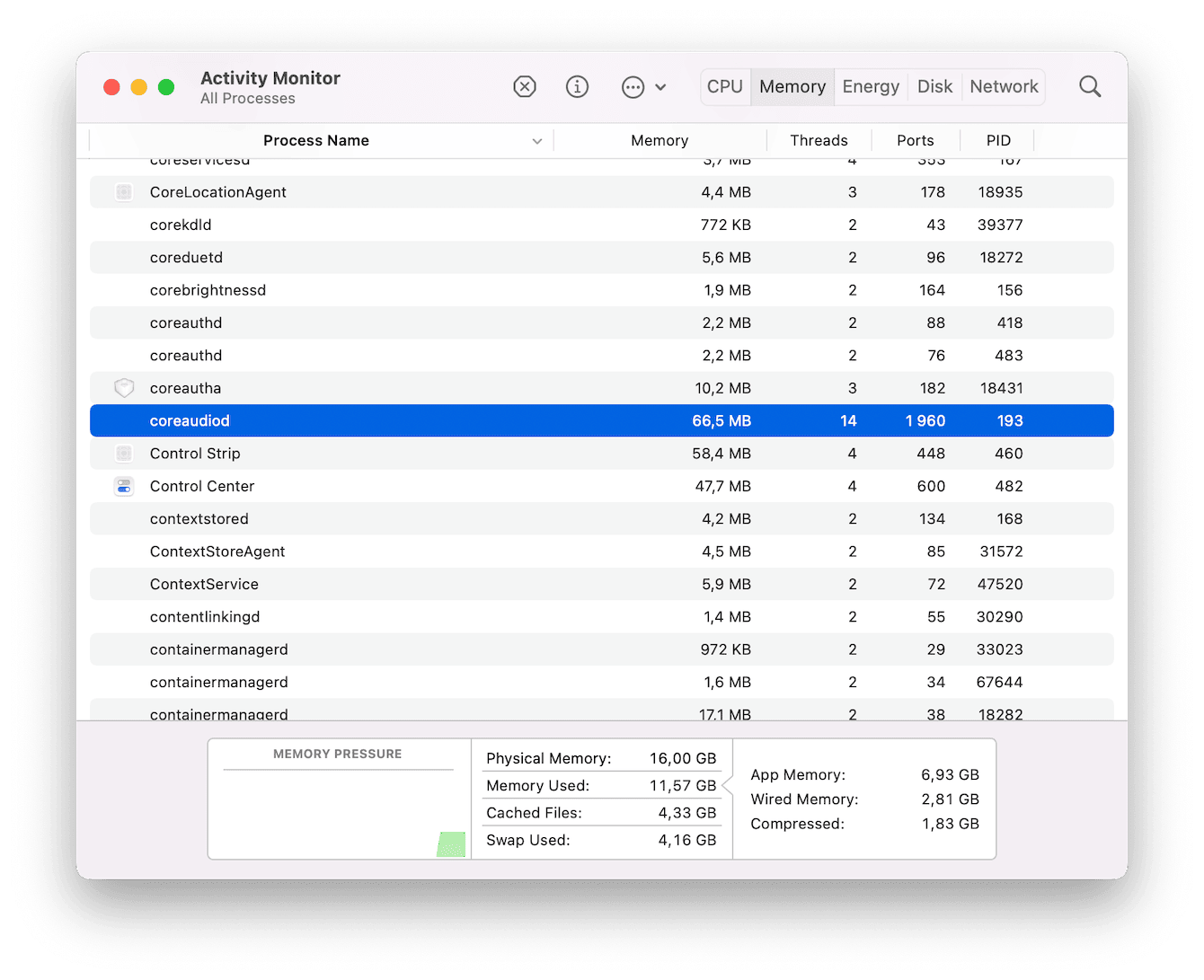 Open Finder > Applications > Utilties > Activity Monitor.

Locate the coreaudiod process, select it from the list and press the "X" to shut it down.
Your Mac is making static noises
Static noises or crackling sounds coming from your speakers are beyond annoying; try these four steps to eliminate them.
1. Update your macOS
This might sound like a glaringly obvious tip for many, but keeping your macOS up-to-date is pretty essential; many features can stop working if you're not running the latest software update; here's how to check: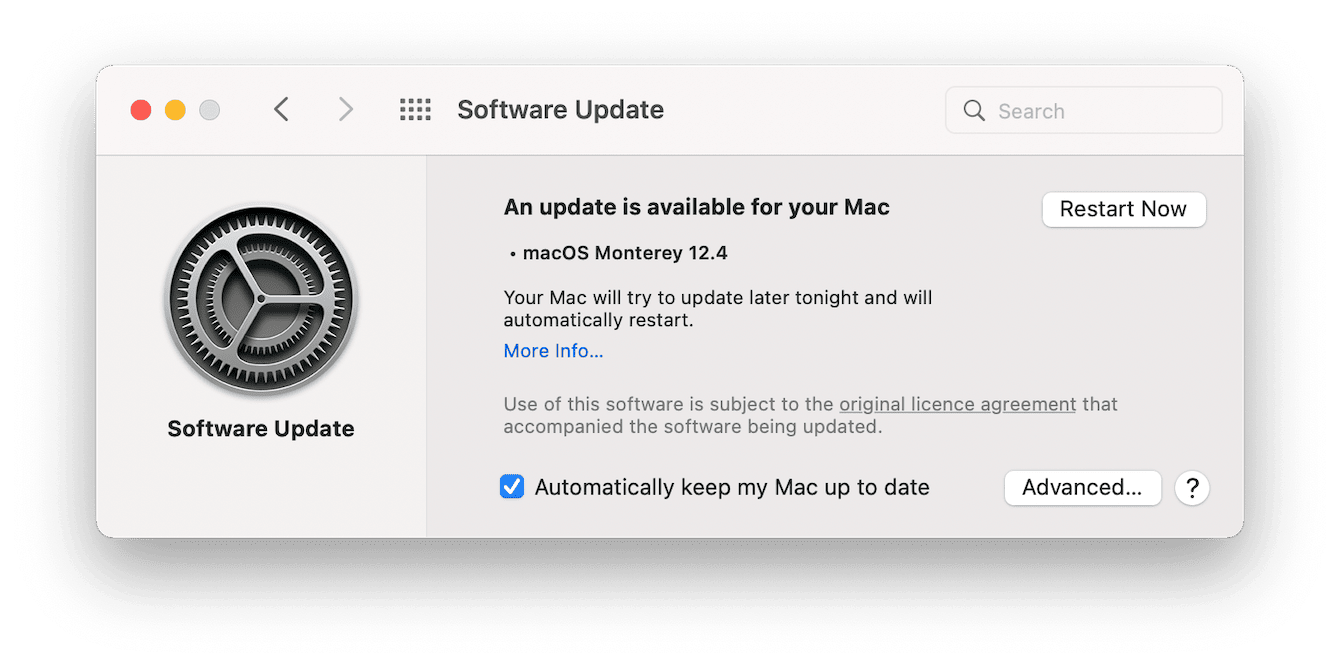 From the main Apple Menu > About This Mac > Software Update.

Follow the instructions if an update is readily available.
2. Reset your NVRAM
NVRAM or non-volatile random-access memory controls various settings like sound volume, display resolution and time zone. A quick reset can solve problems with MacBook sound not working and crackling.
Here's how for Intel-based Macs:
Completely shut down your Mac from the main Apple menu.

Turn it back on and instantly hold down the Option-Command-P- R keys.

Release the keys after 20 seconds, and wait for your Mac to restart.
For M1 Macs it's not possible to reset the PRAM, but many people report pressing the power button for around ten seconds acts as a sort of PRAM reset.
3. Turn off user interface sound effects
Open your System Preferences from the main Apple menu and select Sound. Under the Sound Effects tab, uncheck "Play user interface sound effects."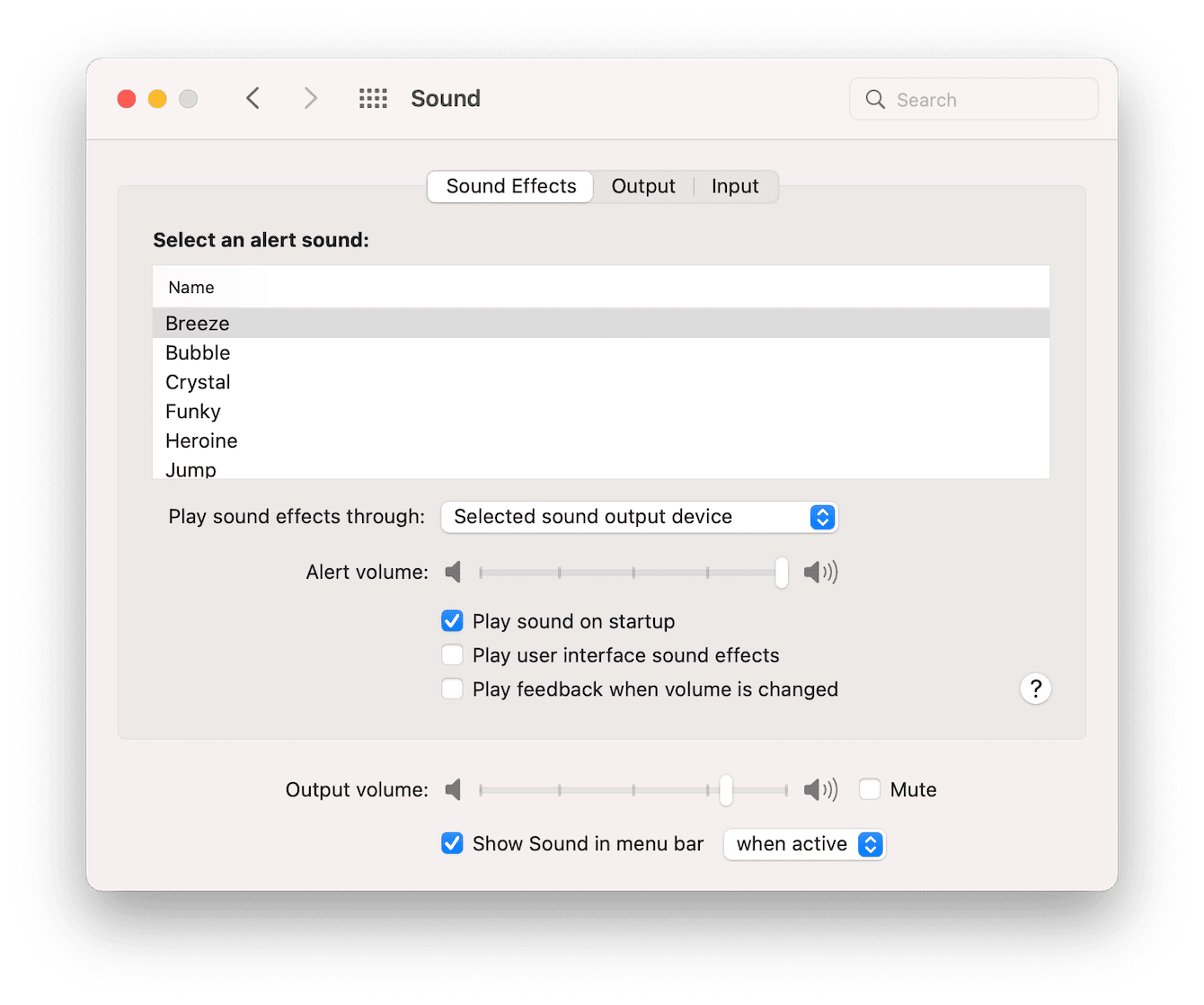 If you still hear crackling sounds from your speakers, try the next tip.
4. Change the sample rate of your audio device
Adjusting the sample rate of your speakers is another easy way to resolve static audio issues; here's how: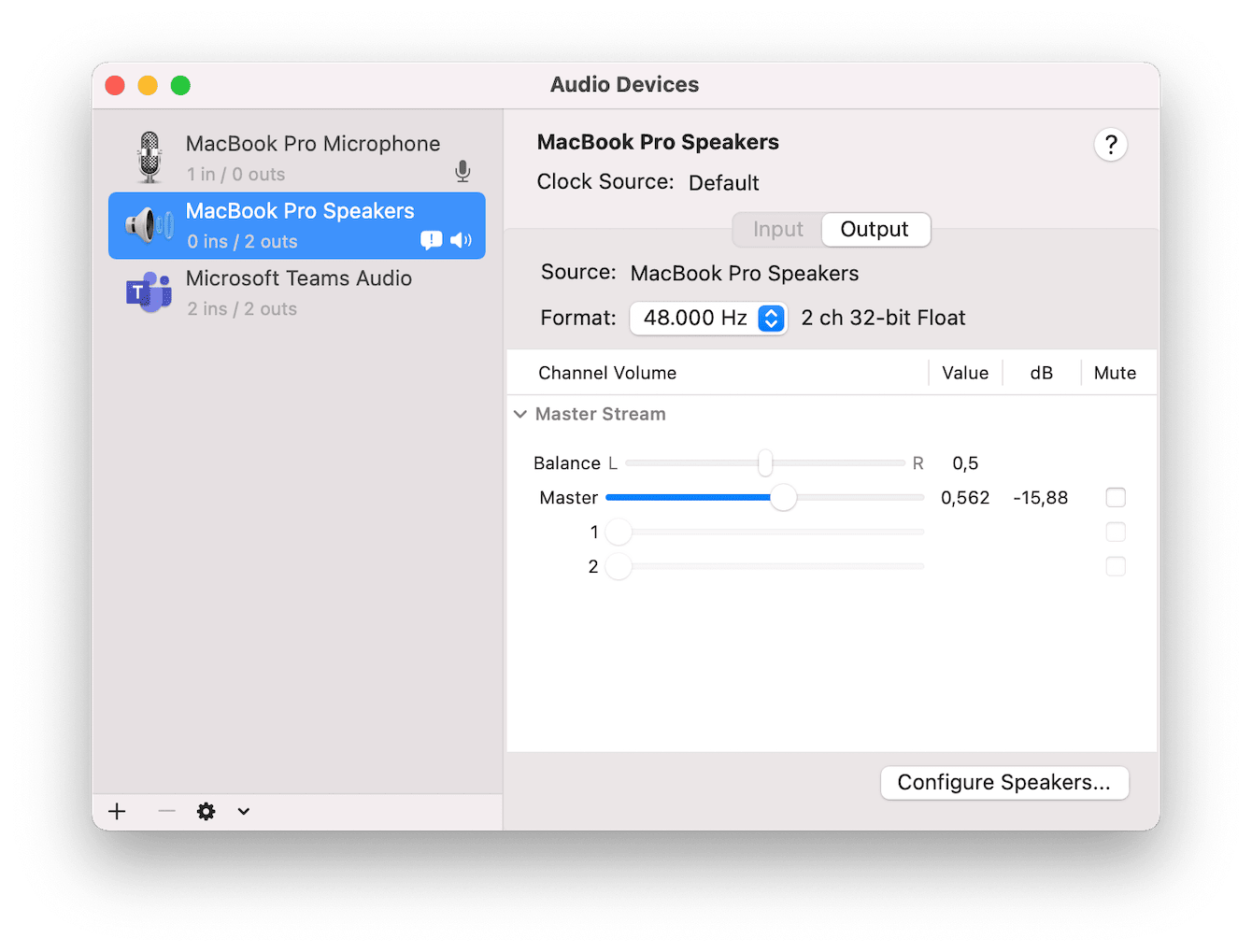 Open Finder > Applications > Utilities > Audio MIDI Setup.

Select your Mac's built-in speakers and change the format to 44kHz or 48kHz.
The default audio device keeps changing
Sure, no sound coming from your MacBook is frustrating, but when your default audio device keeps switching, it's enough to drive anyone to breaking point.
Your Mac might switch devices due to incorrect configuration or driver incompatibility; try these tips to fix it for good.
1. Remove all peripheral devices
Take a moment to remove all peripheral devices; these can sometimes interfere and cause your Mac to become confused. Restart your Mac and then reinstall them one by one.
2. Check your output settings
From the main Apple menu > System Preferences > Sound > Output.

Check which device is now selected, and change if necessary to your desired device.
As a last word of advice, if you've followed all the steps in this article but you're still plagued with sound issues, book your Mac at your local official Apple repair center for service and diagnosis.
So that's the end, guys; we've taken a look at some of the most common sound complaints and their relevant fixes.
Next time you have issues with your Mac speakers not working, you'll know how to fix them quickly. See you next time.