How to remove malware from your Mac
5 min read

What is malware?
Before we start, it's useful to define what we mean by malware. It could be a virus, but malware takes many other forms, including:
Adware

Spyware

Potentially Unwanted Programs (PUP)

Browser hijackers

Ransomware
All the types of malware listed above can land on your Mac just as easily as a Windows PC. Malware, when it arrives on your computer, consumes resources, steals data, and may make your Mac unstable.
How does malware get onto a Mac?
There are a number of ways it can happen, but in each case it's because you download something or allow something to be downloaded that contains malicious code. That code be a fake software update, a utility bundled with another application, a browser extension, or a media file. These are some of the most common ways for malware to find its way onto your Mac:
Fake Updater eg, Flash

Download manager on a software download site

Malicious browser extension

Corrupt file masquerading as a video

Email or instant message attachment

Clicking a link in an email or message
To avoid getting malware on your Mac, you need to be diligent and use common sense. Don't click on any link unless you are certain it is safe; don't use download managers; don't install browser extensions unless you know they are legitimate; ignore pop-up warnings in web browsers.
How will I know if my Mac has been infected?
There are several symptoms of malware attack and they differ according to the type of malware that's causing the problem. You may experience any of the following.
Your Mac slows down or behaves erratically

You see unwanted pop-ups on your desktop

Your browser's home page or default search engine are re-directed

You start to see adverts pop up on web pages that are not related to anything you have searched for

You notice traffic on your network that you can't account for
Tip: Before we get to the checklist for removing malware manually, by far, the easiest way to detect and remove malware is to use an anti-malware tool. There are several available for the Mac, but I find CleanMyMac X to be very easy to use and very effective. It also has lots of other tools that will prove useful in removing unwanted apps and files and helping boost the performance of your Mac.
CleanMyMac X holds a gold level of malware-detection from OPSWAT (a security company). It's specialty is macOS-specific adware and viruses.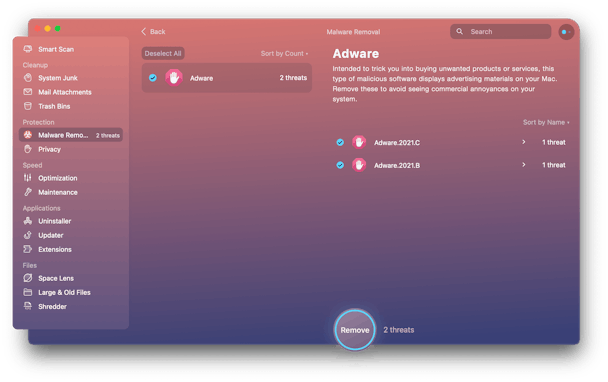 You can download a free edition of CleanMyMac X here.

How to remove malware from your Mac
If you suspect you have malware on your Mac because it is behaving erratically or running slowly, the first step is to find out the cause of the behavior. There are lots of possible reasons it could be running slowly for example. So you should check first.
Here's the checklist, followed by detailed instructions on how to complete it.
Identify problematic processes

Quit those processes

Remove applications

Get rid of unneeded Login Items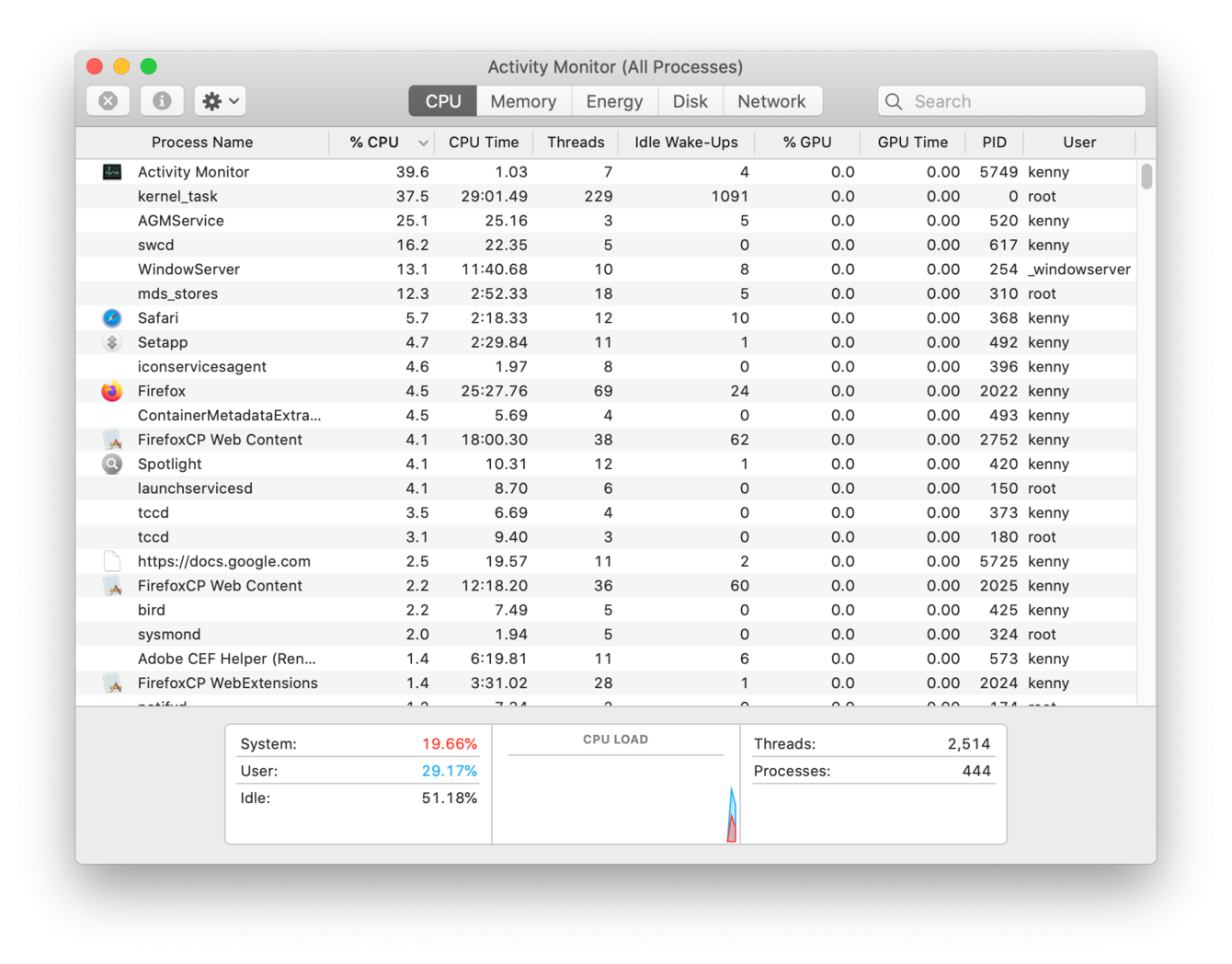 Go to Applications > Utilities and launch Activity Monitor
Click on the header of the CPU column.
Look at the processes at the top of the column using most cycles. Is there anything there consuming significantly more CPU power than anything else? Does it look suspicious? If the answer is yes, select it and press the Quit Process button.
Navigate to your Applications folder and look for an app that you didn't choose to install and that has a similar name to the process. Find one? Drag it to the Trash.
Clean up login items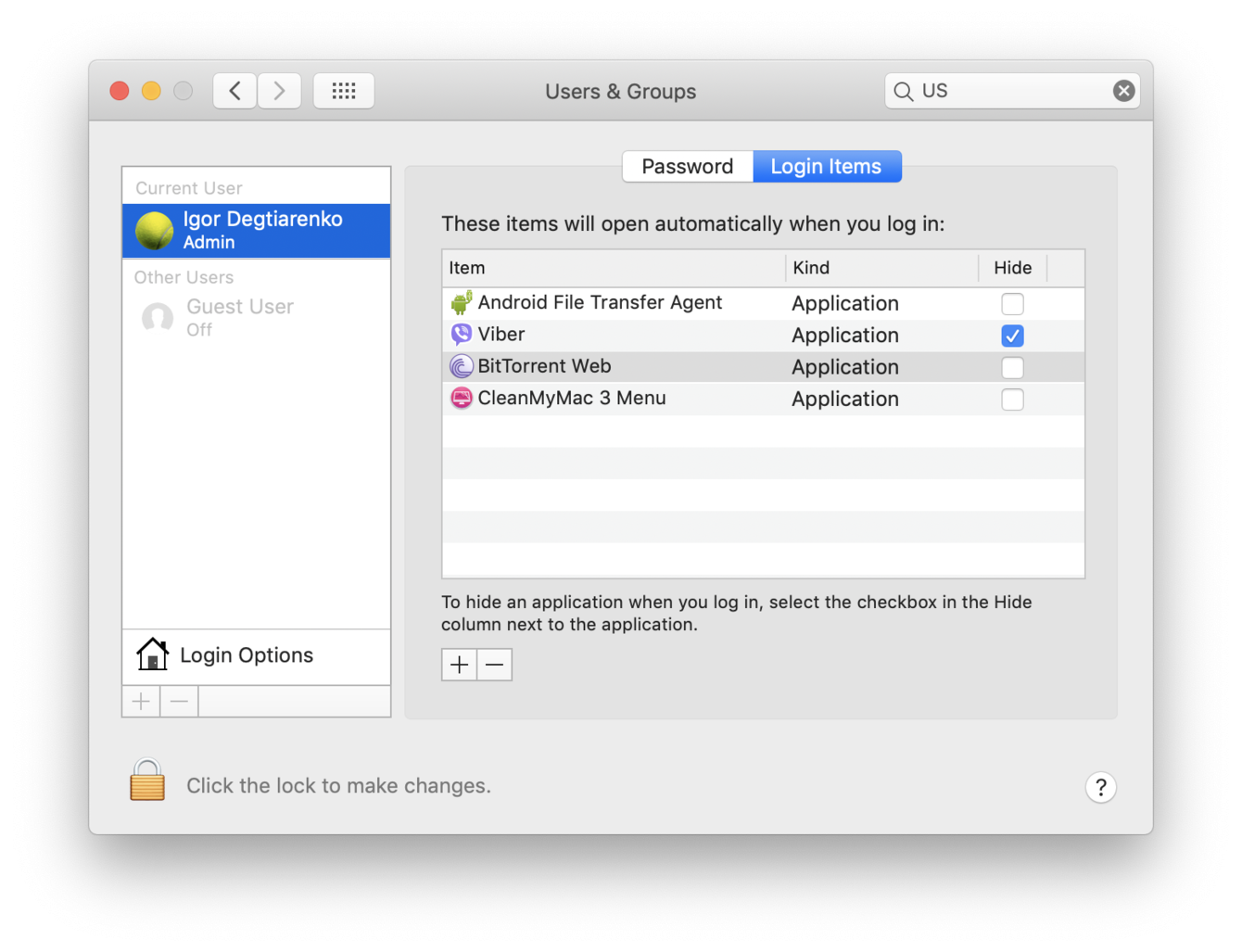 Next, you need to remove unwanted Login Items. Go to the Apple menu and choose System Preferences.
Click on Users & Groups.

Press on the padlock and type in your admin password.

Select your user account and choose the Login Items tab.

If you see any items you don't recognize or no longer want, select them and press '-'
Remove malware from a web browser
Browser hijackers can attack your Mac via malicious files posing as software updates, or browser extensions that look legitimate but are in reality, harmful. Here's how to remove them from Safari.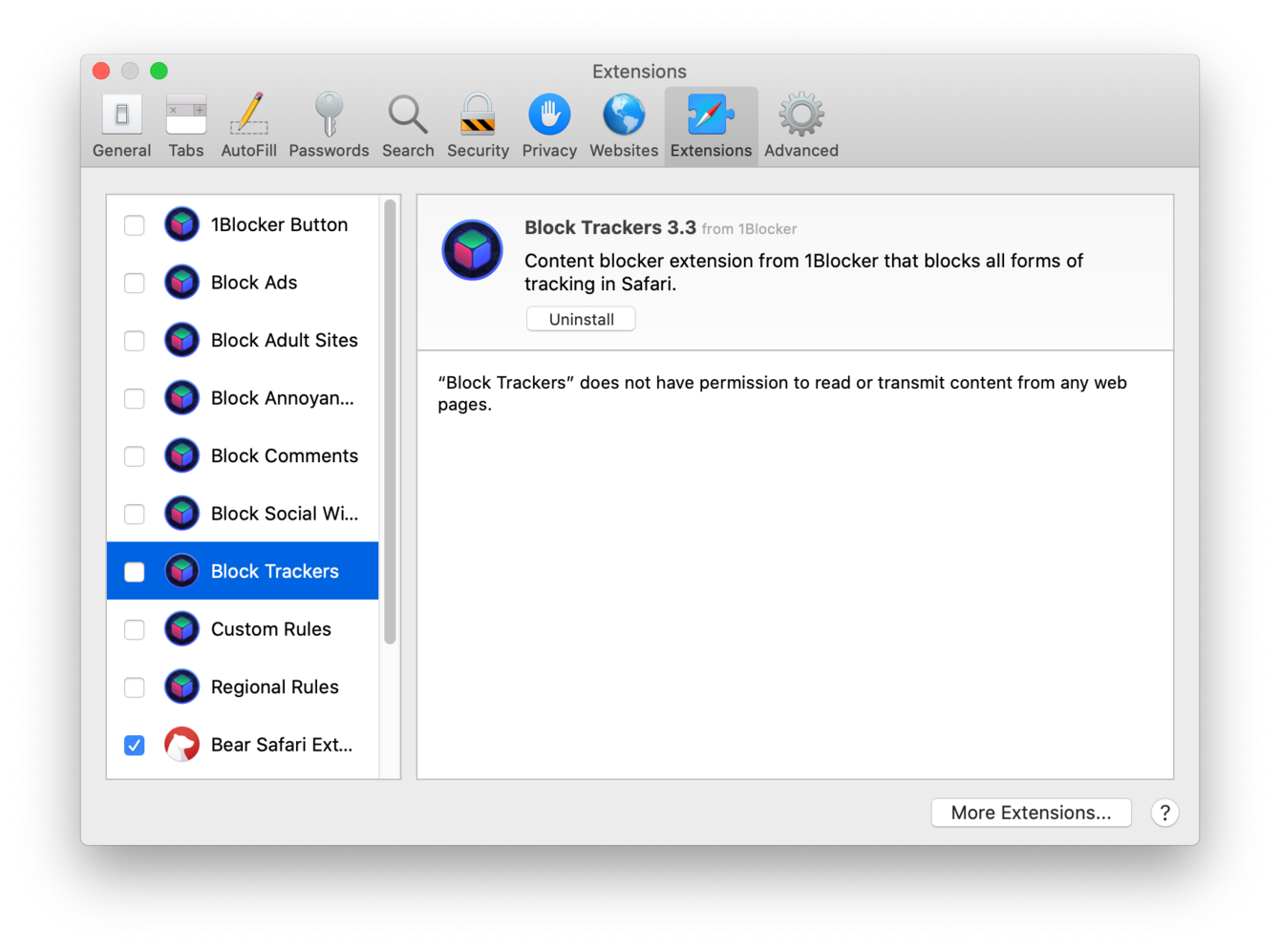 Launch Safari.

Click on the Safari menu and choose Preferences.

Select the Extensions tab and look through the list of extensions
If you find one that you don't recognize or that seem suspicious, click on it and choose Uninstall.
Reset the default page in Safari
Now, select the General tab in Safari Preferences.
In the Homepage section, type in the name of your preferred home page.
Go to the Search tab and choose the search engine you want as the default from the list in the dropdown menu.
The process for Chrome and Firefox is similar.
You'll find the options for Chrome by typing chrome://settings into the address bar.
And for Firefox, you should type about:addons into the address bar.


Don't forget your Downloads folder
If you have downloaded malware, it's likely that the install files are still sitting in your Download folder. So, navigate to it in the Finder and drag everything in it to the Trash. It's good practice to empty your Downloads folder periodically, not just to free up space, but because it will remove anything malicious that you've inadvertently downloaded.


Remove malware using CleanMyMac X


If you don't want to spend the time and effort following the steps above, you can use CleanMyMac X to remove malware. Here's how to do it.
If you haven't done so already, download and install CleanMyMac X. When it has installed, launch it from your Applications folder.

Choose Malware Removal from the sidebar and press Scan.

If CleanMyMac finds any malware on your Mac, it will tell you. Follow the instructions on-screen to remove it.

You can set up CleanMyMac to scan automatically in the background for malware, so that you don't have to remember to do it manually. Click on the CleanMyMac menu and choose Preferences.

Select the Protection tab.

Tick the box next to 'Enable real-time monitoring.'

Close Preferences.
As you can see from the malware removal checklist above, there are several steps required to remove malware from your Mac once you realize it's there. Going through them one by one isn't difficult, but it is time-consuming. However, if you use CleanMyMac X, not only can you remove malware manually, but you can configure it to protect your Mac in real-time. It can also remove login items, browser extensions, and malicious applications.