Finder keeps freezing
If Finder keeps freezing, there could be an underlying issue like disk space shortage, problems with broken permissions, or system performance. Let's dive straight in and troubleshoot.
Check your Storage
Be sure that your MacBook has sufficient disk space, this is often the cause when apps become slow, and if Finder keeps freezing, this could be why.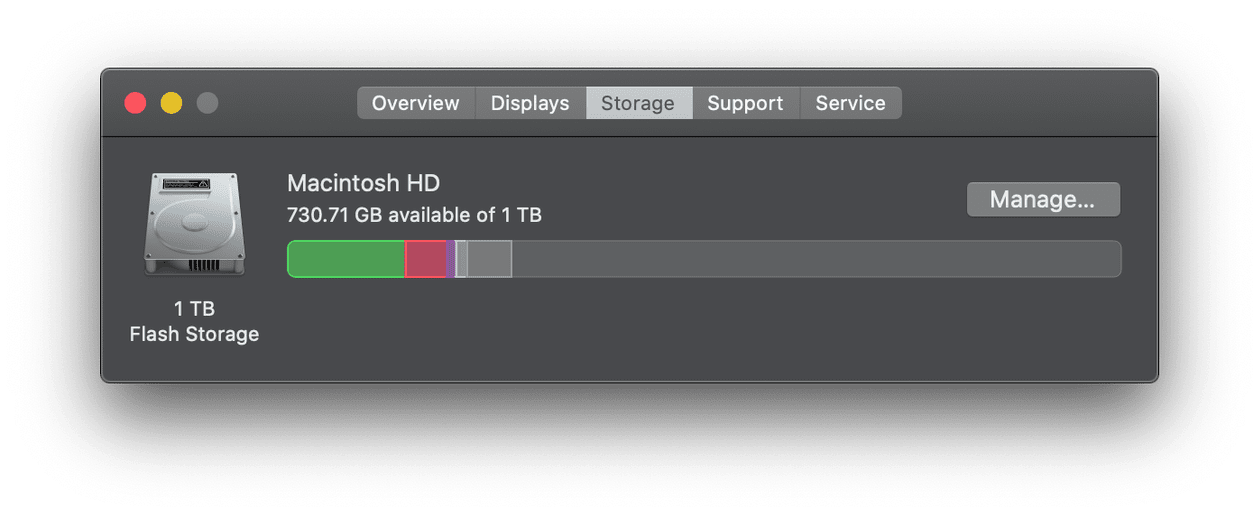 Here's how to check your storage space:
Select the Apple logo, top left on your screen.

Press About This Mac, and press the Storage tab.
If you are running low, take a moment to clean up your Mac.
Force Relaunch Finder
If your disk space is adequate, sometimes all Finder needs is a good, old fashioned Force Relaunch.
How to Force Relaunch Finder: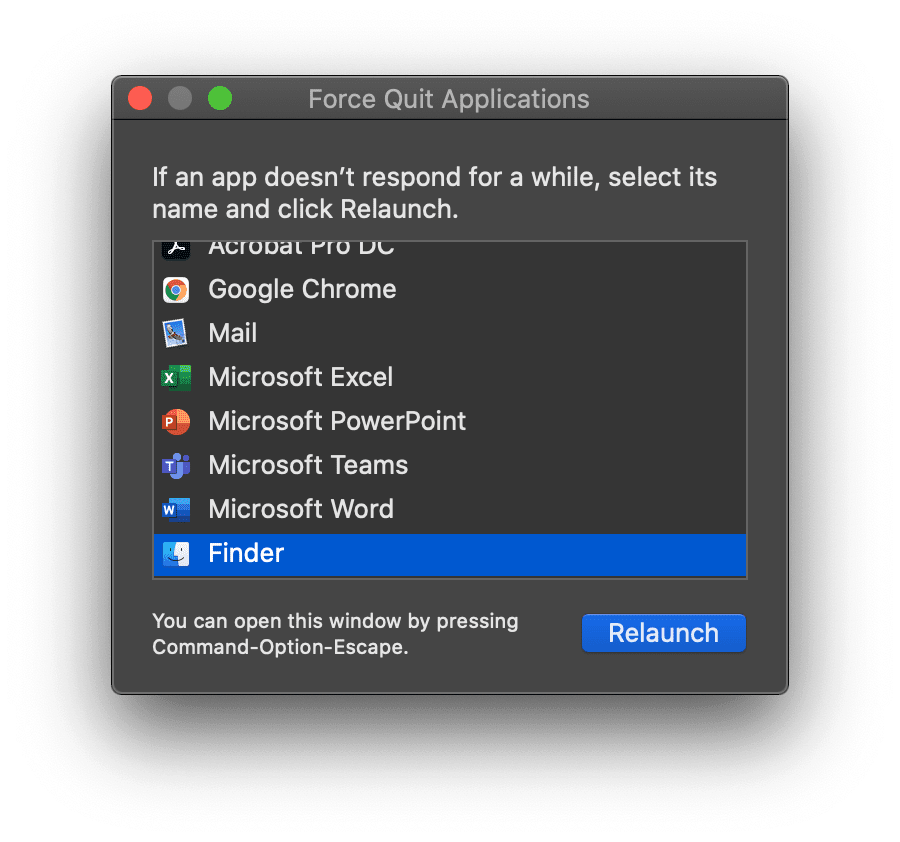 Find the Apple logo, top left

Select Force Quit locate Finder and press Relaunch
Relaunch Finder again to see if the problem persists.
Unfreeze it with an app
Lack of memory can sometimes be a trouble, even with newer Macs. There is a good solution provided by CleanMyMac X — a Mac troubleshooting app made by a popular Mac developer, MacPaw.

This app has a tool called "Free up RAM" and it often helps to unfreeze a hanging program. Give it a shot, downloading a free edition of CleanMyMac X. It's also notarized by Apple, so no worries about this app's safety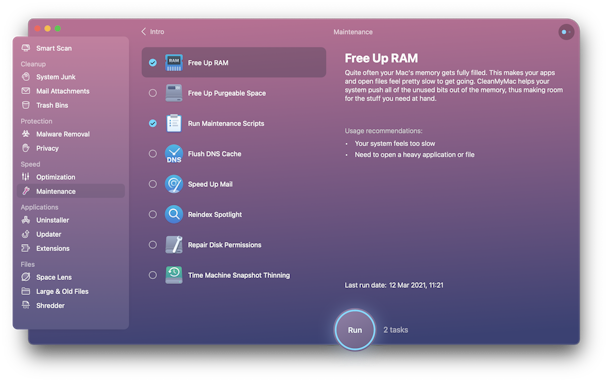 Launch the app and select Maintenance from the sidebar.

Press the View All Tasks button and then choose Free up RAM from the list & press Run.
You might also like to try "Run Maintenance scripts." This is another feature that supposedly makes your computer more responsive.
Reset Finder related files
If, after all the above tips, Finder keeps crashing, it might be time to reset Finder's related files for a fresh start. CleanMyMac X can also help you do this with its Uninstaller module.
How to reset Finder's related files: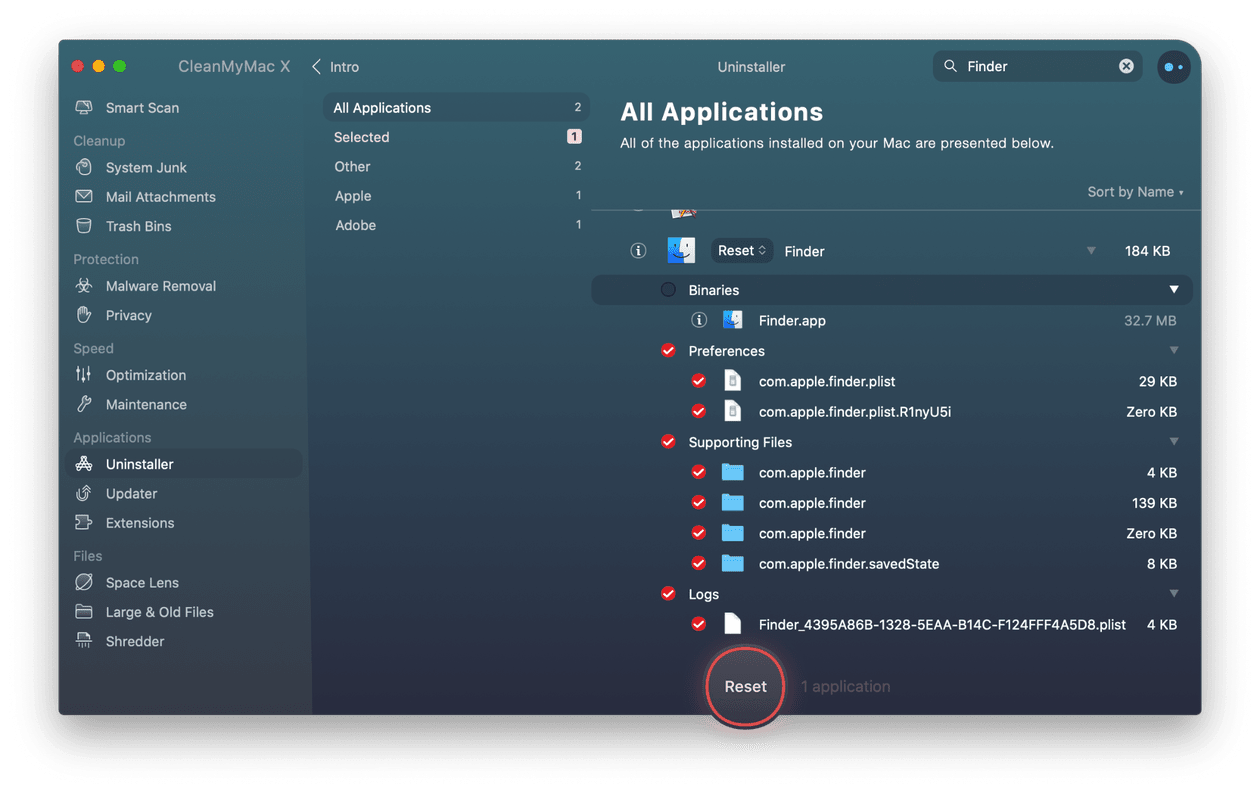 Launch CleanMyMac X, select Uninstaller from the sidebar.

Select Finder in the list, press the grey arrow to show the dropdown list of related files.

Select all items, next to Finder above, select Reset and finally press Reset at the bottom.