Top 10 malware cleaners for Mac
7 min read
It's perfectly possible, as a Mac user, to go through your whole life without ever being affected by malware. But it also may happen that a nasty piece of spyware, adware, and something even worse attack your Mac simultaneously. And if you use your Mac for work, that could cause serious problems. So why take the risk?
Things to consider when choosing a malware cleaner
When deciding on which antivirus tool to buy, there are several things to consider:
Performance and results. It is the most vital thing to look for — conduct some basic research on malware removal tool efficiency.
Price. Although there are some free malware removal tools out there, most of the great options are paid for. Alternatively, free versions of software can come with limited functionality. When considering the price, also check the number of licenses provided for the basic cost.
Features. Check what additional features each option has and whether it provides coverage of Windows malware. Why does it matter if it detects Windows malware? Because although the malware doesn't affect Macs, Windows malware on your Mac can transfer onto a Windows PC on the same network. Besides, some cleaners come with features that can improve your Mac's performance.
Below, we've rounded up the best malware removal tools for the Mac to help you decide which to choose. Most of them have free options available or allow you to download a free trial so that you can test them yourself. As for free malware removal on the Mac, there are fewer options, but a couple of the tools listed below offer that.
The best malware cleaners for MacBook
Pros:
Protects your Mac in real time

Easy to use

Has lots of tools for optimizing and maintaining your Mac's performance

Pleasant UI

A free trial unlimited in functionality is available
Cons:
While it's not primarily an antimalware tool, CleanMyMac X has a powerful antimalware utility in its arsenal. Click one button, and CleanMyMac X will scan your Mac, comparing what it finds with its database of known malware. If it finds anything, you can remove it with another click or dig deeper and see what it found. You can also configure it to scan your Mac in the background automatically, alerting you if it detects malware.
CleanMyMac X is powered by the Moonlock engine developed by MacPaw team. It covers additional locations for an even deeper Mac virus scan: mail attachments, external drives, browser extensions, and archives. Along with scanning standard system locations, it makes the malware search more comprehensive. And it is why CleanMyMac X takes the first place as the best Mac antimalware tool. You can download the app here.
2. Avira Free Security for Mac


Pros:
Offers free basic version

Includes optimization features
Cons:
Limited functionality of the free trial version (e.g., external drive scan is not available)
There are several free options on this list, and some are better than others. Avira's free version is pretty basic. While that means it's easy to use, it also means that features like tracker remover are only available in the paid-for version. Also, it did not score as well for performance in AV-Test Institute's tests as most of the others on this list.
Did you know?
AV-Comparatives and AV-Test Institute are independent research institutions that evaluate and test security software. Then they distribute results to individuals, daily news websites, and organizations.
AV-Test Institute conducted the last evaluation of security tools for Mac in June 2023.
3. Norton 360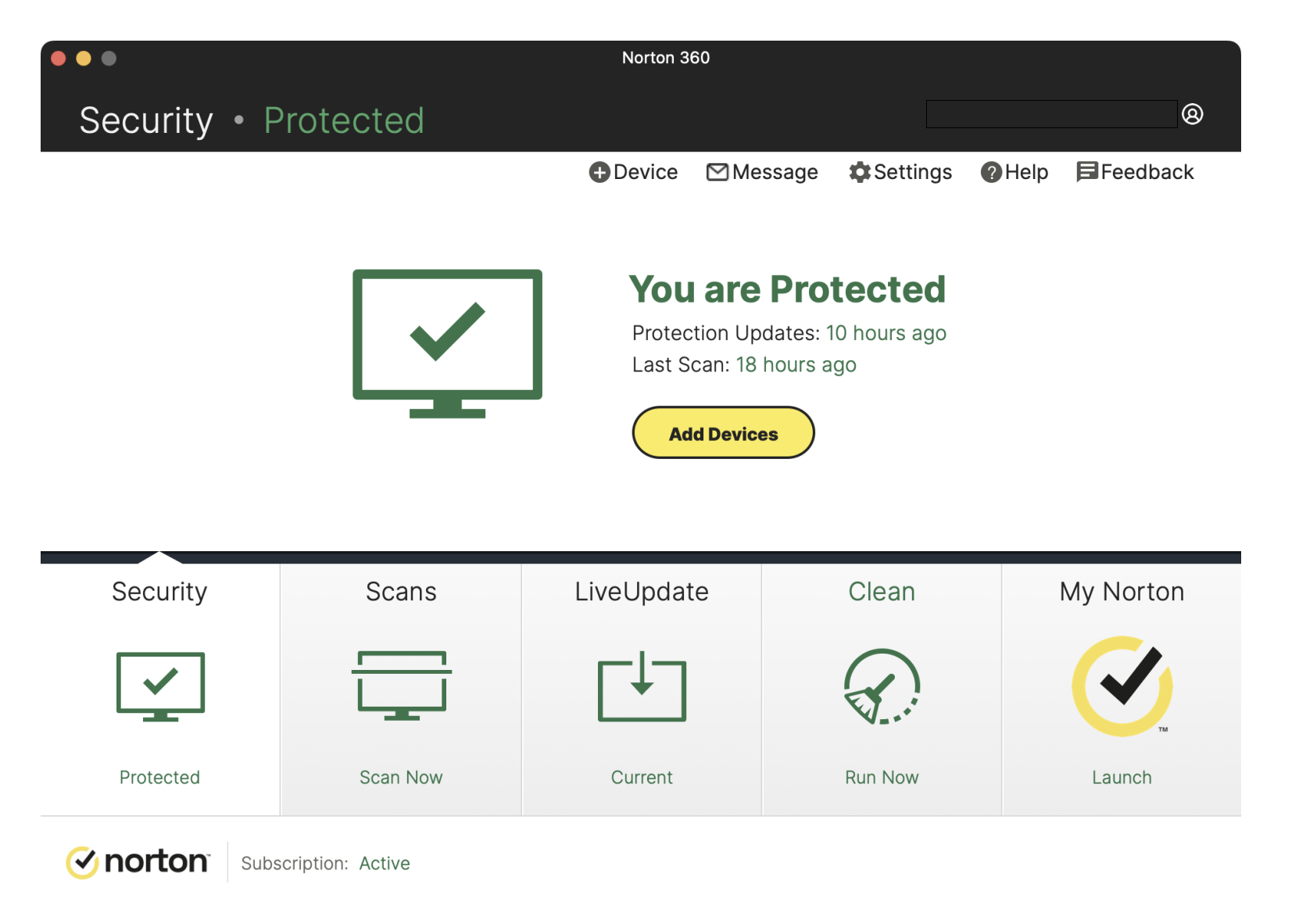 Pros:
Can scan for Windows malware
High efficiency of virus scan
Cons:
Can affect system performance
Norton 360 is a well-known name in the world of malware protection, and for a good reason. It has an outstanding reputation that is also proved by AV-Test Institute. At the same time, it can run across different platforms, making it a great option for protecting different devices.
Still, like many other malware removal tools on the list, it can affect your Mac's performance, meaning that it won't be the best choice for Macs with minimal RAM. It is also not the cheapest option among other tools mentioned here.
4. Intego Mac Internet Security X9


Pros:
Does well detecting all kinds of Mac malware

Has a built-in firewall
Cons:
The installation process takes a long time

More expensive than other antivirus programs
Intego's Mac Security tools have been around for many years and, unlike many of the utilities here, are developed for the Mac rather than ported from a Windows app. In addition to scanning for malware on-demand and in real time, it comes with a built-in firewall and network permissions manager. It did well in the AV-Comparative and AV-Test Institute's tests for Mac malware but not so well for detecting Windows and Linux malware.
5. Avast Security for Mac


Pros:
Excellent free version

Good protection
Cons:
Nags to upgrade to paid functionality
Avast is one of the better-known free antimalware utilities on the Mac, and not for nothing. It works well and has plenty of features, like a built-in password manager and a tool that scans incoming email attachments. It has very little impact on system resources, but it does frequently prompt to upgrade to the paid-for version, which can be annoying.
6. Malwarebytes for Mac


Pros:
Clean user interface
Quick scan
Detects all files left after malware removal
Cons:
Limited feature set compared with others
Malwarebytes is a well-known name. With their State of Malware reports released every year, Malwarebytes helps macOS users stay on top of the latest security threats.
The free version of the app scans quickly and has minimal impact on resources, but it doesn't include tools for protecting from ransomware or malicious websites. And neither the free nor premium versions scan email attachments, which can be a source of Trojans and other malware on your Mac.
7. Eset Cyber Security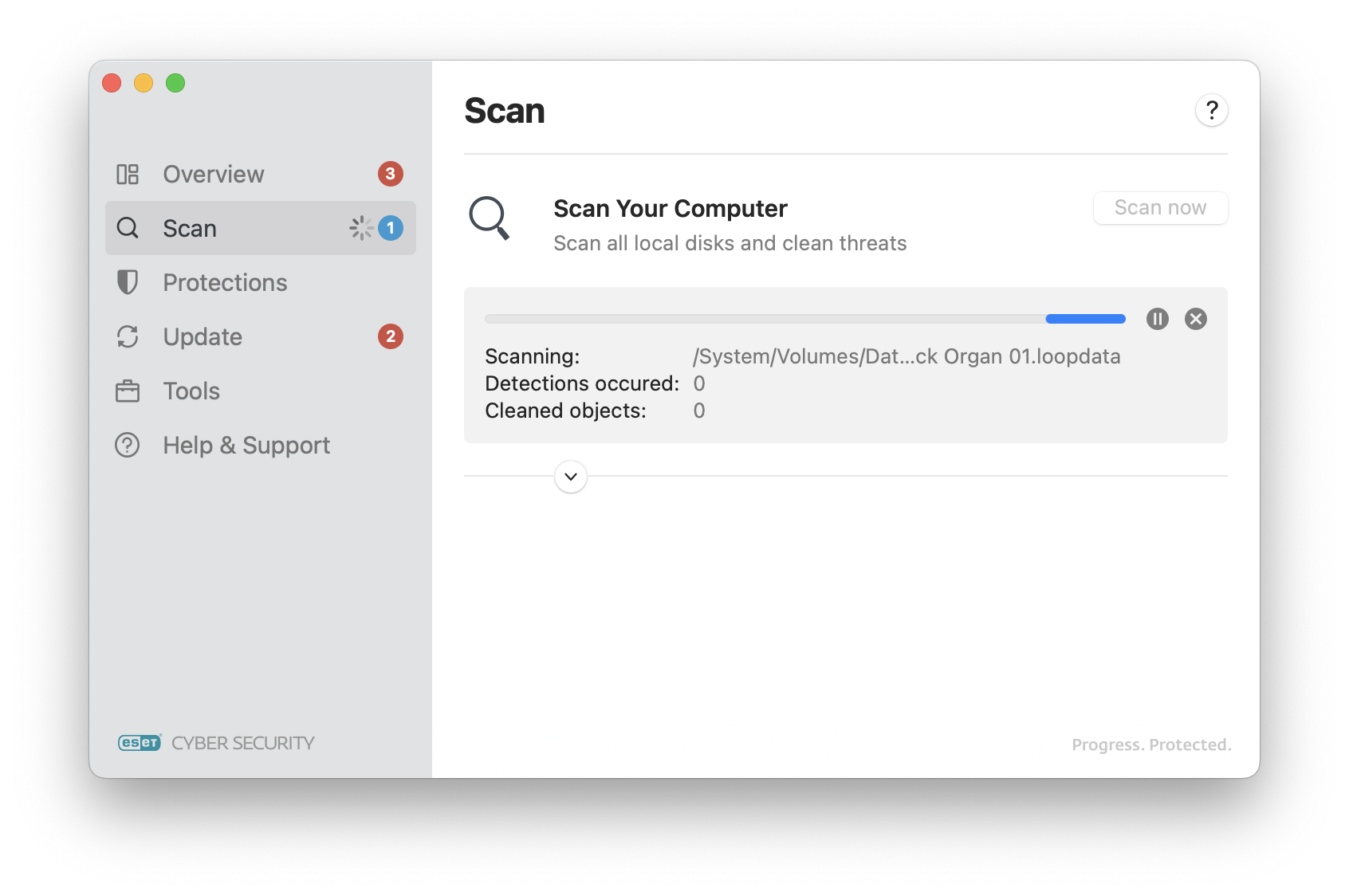 Pros:
Scheduling scans

Minimalistic interface
Cons:
A bit slow

Pro version doesn't offer lots of features
Eset's unique selling point is that it has a scheduling tool that allows you to dictate and refine exactly when different types of scans are run. You can schedule specific scans to run at time intervals you specify or to be triggered by events, like a particular user logging in. It also has parental controls, an antiphishing scanner, and a firewall.
That's the good news; the bad is that Eset takes significantly longer to scan than other tools here.
8. BitDefender


Pros:
Doesn't impact CPU usage
Autopilot feature
Protects browser against online attacks
Cons:
BitDefender offers protection from ransomware and phishing attacks as well as the usual antimalware protection. It has almost no impact on your system performance and includes an autopilot mode that allows you to set it and forget it. It's pretty quick, too, and does a good job of removing Windows malware. It's not the cheapest, and if you want the optional VPN, it costs extra.
9. Trend Micro Antivirus for Mac


Pros:
Fast scanning

Social network security features
Cons:
Difficult to understand the setup process

Some features are limited
Trend Micro is a well-known name in the Windows world, but not so well-known to Mac users. Its antivirus tool for Mac has a license for only one computer, making it a more expensive option than some others here. However, it does offer protection against webcam hijacking and ransomware, as well as a social media privacy scanner.
It also scores well in tests conducted by AV-Comparative and AV-Test Institute. And it's fast and automatically scans external drives when you plug them in. However, its antiphishing tools came up a little short in some tests.
10. Sophos Home Premium


Pros:
Offers a license for 10 computers
Lots of extra features
Cons:
Sophos Home Premium has an abundance of features and includes a license that covers 10 Macs and PCs for a price that's similar to several tools that have a license for only one computer. Among those features are parental controls, remote management, web protection, and auto-ransomware tools. Those features are also available in the free version.
On the downside, Sophos may consume quite a high level of Mac's resources. So if you're already using other heavy-consuming apps, it may put your CPU under a lot of pressure.
As you can see, there is no shortage of antivirus tools available for the Mac. Whichever one you choose, you will be safer from malware than you would be otherwise. In addition to protecting you from malware, CleanMyMac X has several tools for clearing space, optimizing performance, and improving your privacy. On the contrary, other tools on the list include features like parental controls and a VPN.