How to move files on Mac
5 min read
Knowing how to move files on a Mac is the first step when it comes to keeping your Mac organized.
The problem is, if you're new to the world of Mac, you might be wondering where to start. With so many shortcuts and multiple ways to do the simplest of commands, it's no surprise that sometimes we can get a bit lost.
File handling is thankfully pretty simple; I'll walk you through everything you might need to know about how to move a file on Mac, including copying and pasting, selecting multiple files, and moving files to a different drive or iCloud.
Solved: How to move files on Mac
There are multiple ways to move files on a Mac; here are my top three favorite ways.
1. Copy and paste
When it comes to moving your files and folders, the copy and paste function is possibly the quickest way to move files on a Mac; here's how:
Select the file you want to move.

Right-click and select Copy.

Move to the location you wish the file to be transferred.

Right-click again and press Paste.
That's it. You've successfully copied and pasted a file!
You can also use a quick keyboard command to copy and paste; here's how:
Select the file you want to relocate.

Press Command-C to copy the file.

Move to the new location and press Command-V to paste the file in place.
It's worth remembering that the copy and paste function creates a duplicate of the original file; it doesn't move the file from one location to another. So if you don't want duplicate files, make sure you send the original file to the Trash, or you'll end up weighing your system down. I've put together a handy tip on managing this a little further down in the article.
2. Drag and drop
Another easy way to move files on Mac is by using the drag and drop function; here's how:
First, locate the file you want to move in Finder.

Notice the various locations in the left sidebar of Finder.

To move your file to one of these locations, select the file, drag it on top of your desired location and release it.
Done! Simple. The good thing about this method is you're moving the file or folder completely, not making a copy.
3. Move files using the title bar
Another way of moving files on your Mac is by using the title bar in the Preview app; here's how: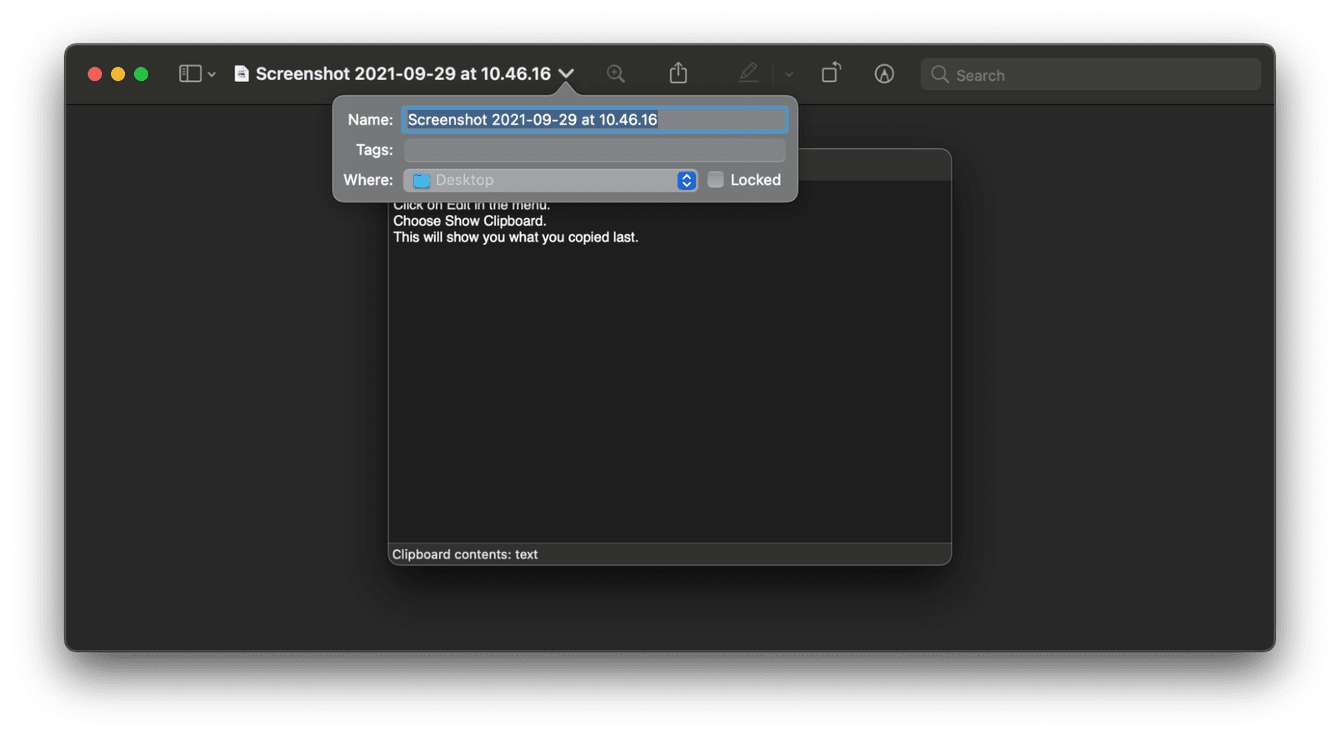 Open the file you would like to move.

Hover your cursor over the filename in the title bar.

Press the chevron icon to open the pop-up menu.

Here you can change not only the file name but also the location.
This method is great because it doesn't create a copy; it's a direct transfer.
If you are concerned about creating duplicates, jump to the next step to find out how to manage your system junk.
How to manage your files
I've already mentioned that duplicate files can really weigh your Mac down over time. If you're regularly using the copy and paste function and not clearing the copies of files, you could be surprised at just how many duplicates you have.
There are a few ways you can keep on top of this:
Always delete the original file after you've used copy and paste.

Sort your folders by Name, and check for duplicates.

Regularly empty your Trash.
I never have time to go hunting through my Mac, so I use a tool called CleanMyMac X to help with my system junk. They have a really awesome module called Large & Old Files.
It performs a quick scan and locates all of your file graveyards, lets you search for files based on last opened, type and size; here's how: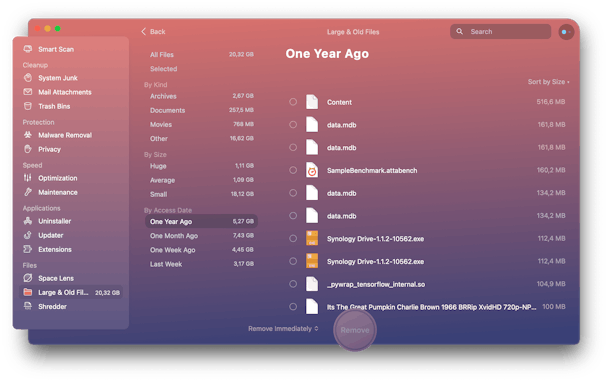 Launch the app — download the free version here.

Select Large & Old Files from the sidebar and press Scan.

Sort through your files, select files for deletion, and press Remove.
It always amazes me what I find in the opened one a year ago section.
So we've looked at how to move a file on Mac, but what about multiple files and folders? Keep reading.
How to select multiple files
To select multiple files on your Mac, simply press and hold your Command key down, then click all of the various items you want to select (they don't have to be directly next to each other for this to work).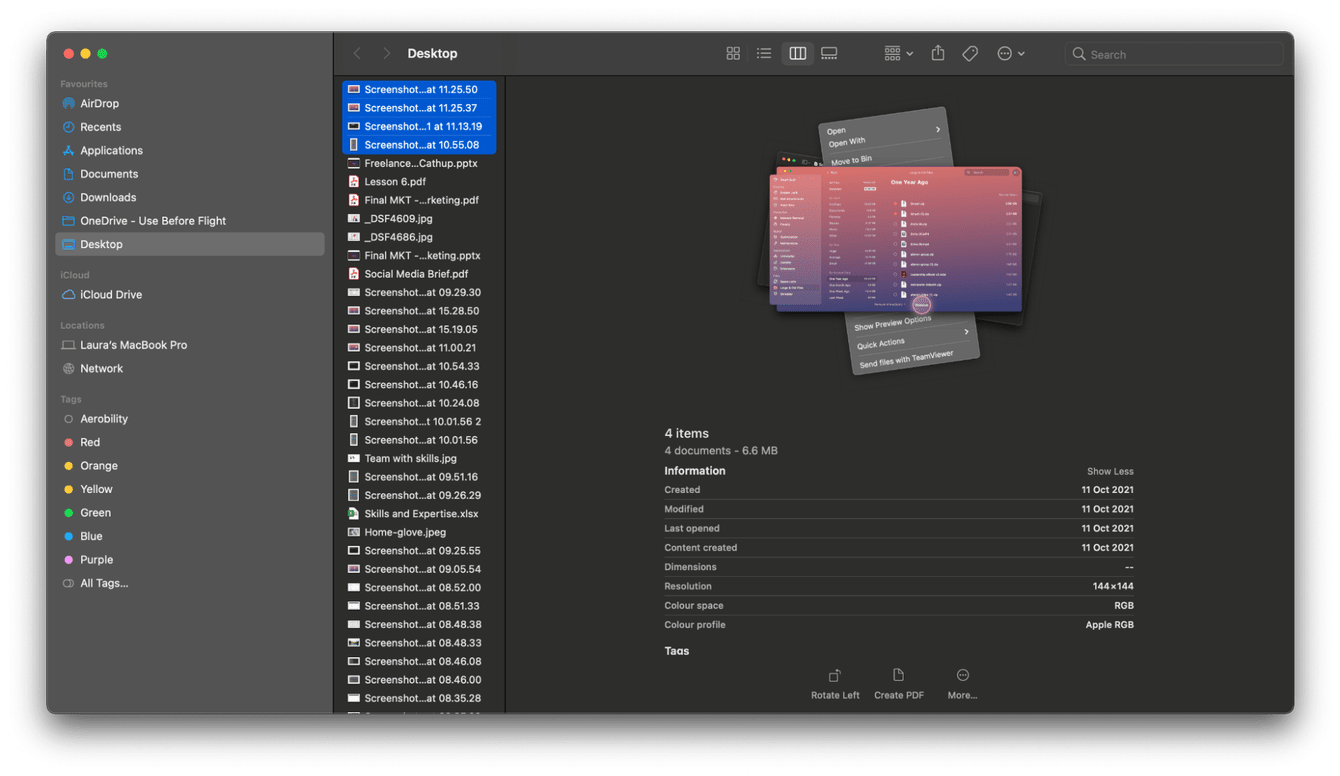 Once you've got your items selected, you can choose to copy and paste them or drag and drop them using the tricks from above.
But what about moving files to another drive or iCloud? Keep on reading.
How to move files to another drive
If you want to move your files and folders to another drive, like an external USB or hard disk, no problem, it's easy to do, here's how: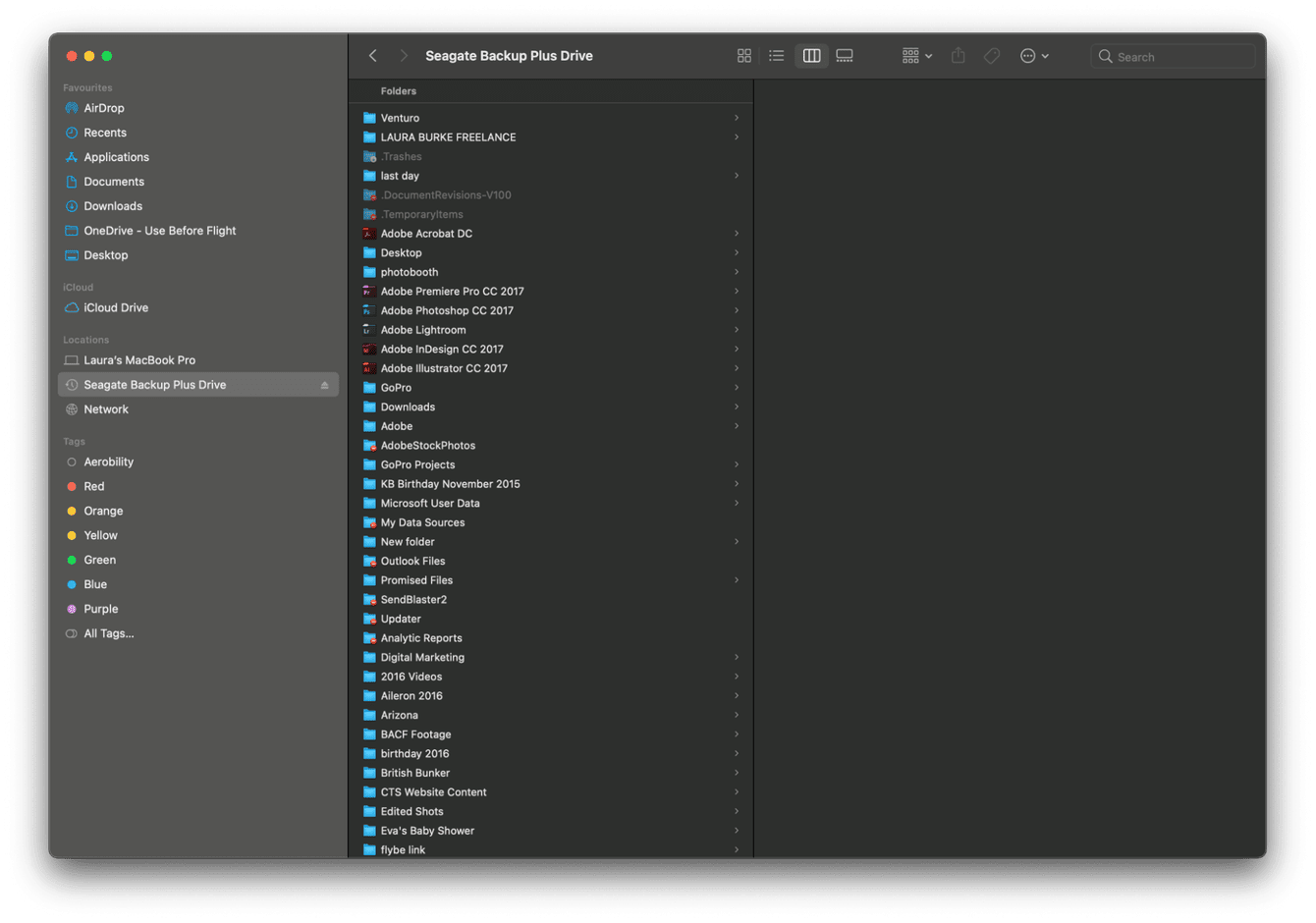 Connect your external drive.

Open Finder to locate the files or folders you want to relocate.

Notice in the Finder sidebar that your external drive is listed under Locations.

Once you've selected all the various files and folders you want to move, use either copy and paste, or the drag and drop function to move them to your external drive.
It's important to mention that your Mac will be creating copies of these files, not moving them, so don't forget once you know the file has been copied over safely, delete the original file.
How to move files to iCloud
Moving files to your iCloud Drive is just as simple as relocating files elsewhere on your Mac. Here's how to do that: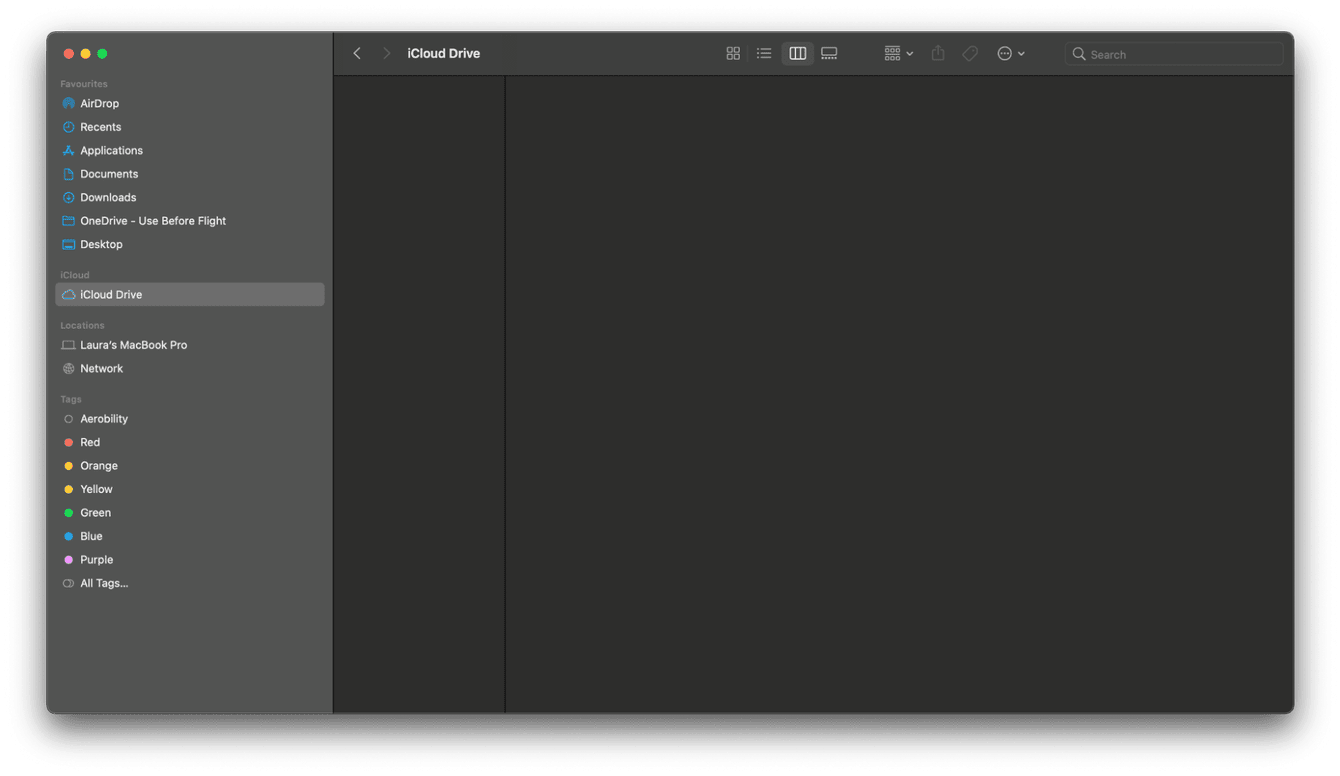 Open a Finder window.

Notice that your iCloud Drive is located in the sidebar under Location or iCloud.

Select the various files you would like to move, and either copy and paste or drag and drop into the iCloud folder.
And that's it. Well, we've reached the end and covered just about everything you could need to know on how to move files on Mac.
Happy file management!