How to avoid a cracked MacBook screen
4 min read
Sudden MacBook screen cracks sent shockwaves amongst M1 MacBook Pro and MacBook Air users when they were first reported. We've done our own investigation on the matter. Here's what we've discovered and our top tips on how to keep your device safe and crack-free.
Users started reporting issues back in 2021 across various community forums and Reddit. They claimed that cracked screens mysteriously appeared on their devices, prompting Apple to inadvertently confirm screen vulnerability when they released a support document in late 2021.
So, let's get started and discuss what you can do if you discover your display is damaged and how you can prevent it.
Help, my MacBook screen is cracking
If you discover your MacBook Pro screen is cracked, you will likely eventually suffer from a dead display, meaning your device is completely unusable.
You'll need to act quickly. If your device is still working, I would take the opportunity to back up any data, just in case. Here's how with Time Machine: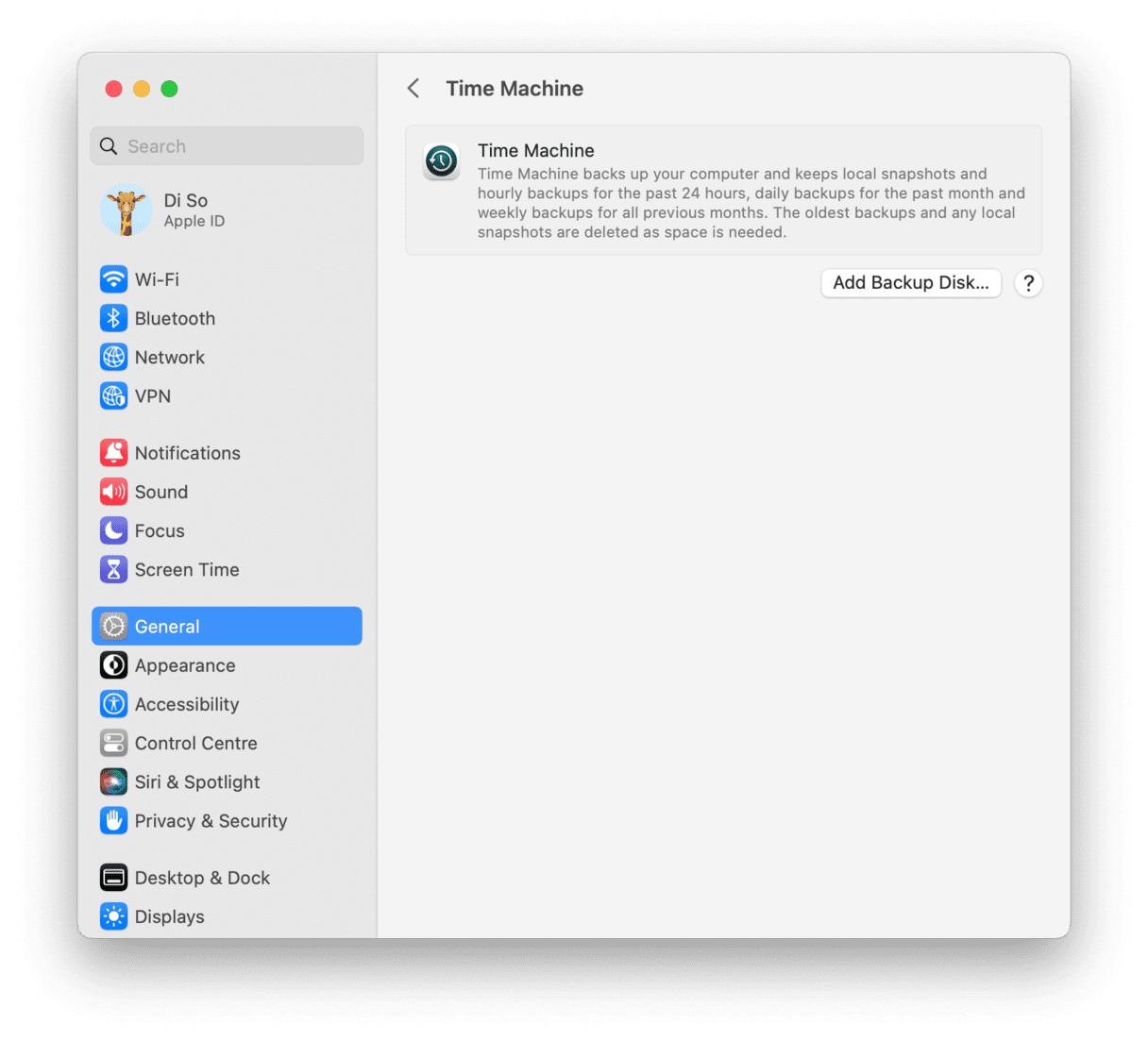 Connect your external storage device.

From the main Apple menu > System Settings > General > Time Machine.

Select Add Backup Disk and select your storage device.

Press Set Up Disk and follow the on-screen instructions.
Once your backup is complete, it's time to quickly find your local Apple Store or Authorized Apple repair center and book an appointment for screen replacement.
Wondering how much that'll cost? Head to the next section.
Does Apple warranty or AppleCare+ cover a cracked MacBook screen?
A MacBook Pro broken screen is going to cost money to replace, but depending on which coverage you have, the price will vary. Let's take a look.

AppleCare provides a standard warranty for every Apple product. This usually includes 90-day free support and a 12-month product warranty.
AppleCare+ extends the basic package above, depending on which device you're covering for up to three years, in an insurance-like package, which typically includes:
Unlimited accidental damage protection (subject to a service fee).

24/7 priority access to Apple experts.

Battery service coverage.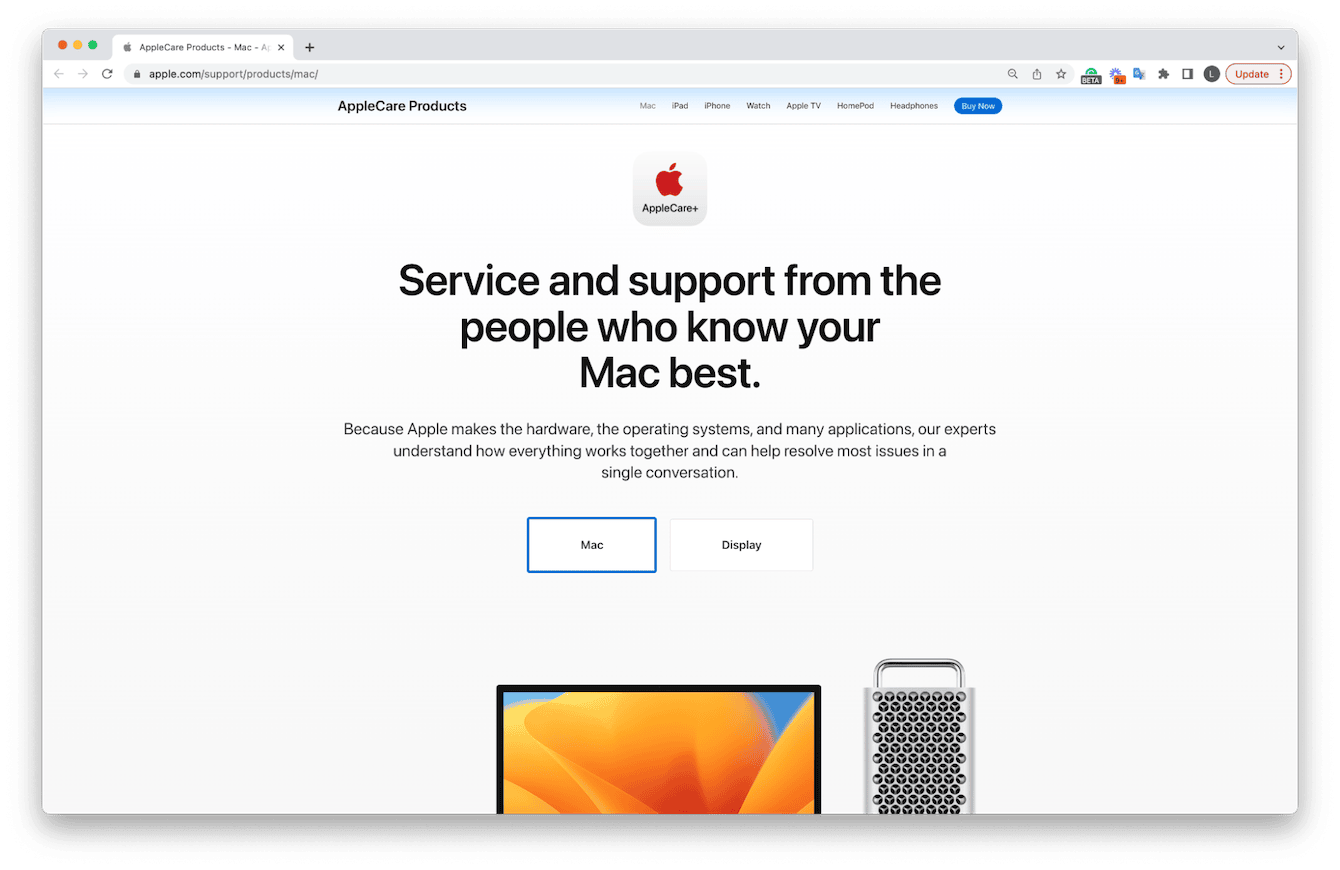 You can find out more about AppleCare products and how to purchase cover here.
There are lots of debates online about AppleCare and AppleCare+. I personally think it's wise to have some kind of insurance or coverage in place. These are expensive devices, after all.
How to prevent MacBook Pro cracked screen
A MacBook Air cracked screen will undoubtedly spoil your user experience. Let's first get a better understanding of what could be causing the cracks and damage.
What I found interesting from all the complaints and reports is users had one thing in common — no external damage, force, or additional pressure had been applied to their devices.
It's likely some kind of debris was present on the screen or keyboard when the lid was shut, causing a crack to form.
Although this might seem a bit far-fetched, given Apple advises removing camera covers, palm rest covers, or keyboard films before closing your laptop lid to prevent screen damage, this could be a plausible reason. Even something as seemingly thin as a keyboard film, just a few millimeters, is not advised.
Clean your screen
Given what we now know, keeping your MacBook screen physically clean and free from dust and debris is essential. It's not a secret that dust and Macs don't mix.
An excess dust buildup can cause various issues, like random shutdowns, excessive fan noise, and poor performance.
How to clean your Mac screen safely:
Apple recommends first shutting your device down and then using a lint-free cloth damped with water to clean your screen.
For hard-to-remove fingerprints or smudges on your display, you can use a lint-free cloth dampened with a 70% isopropyl alcohol solution.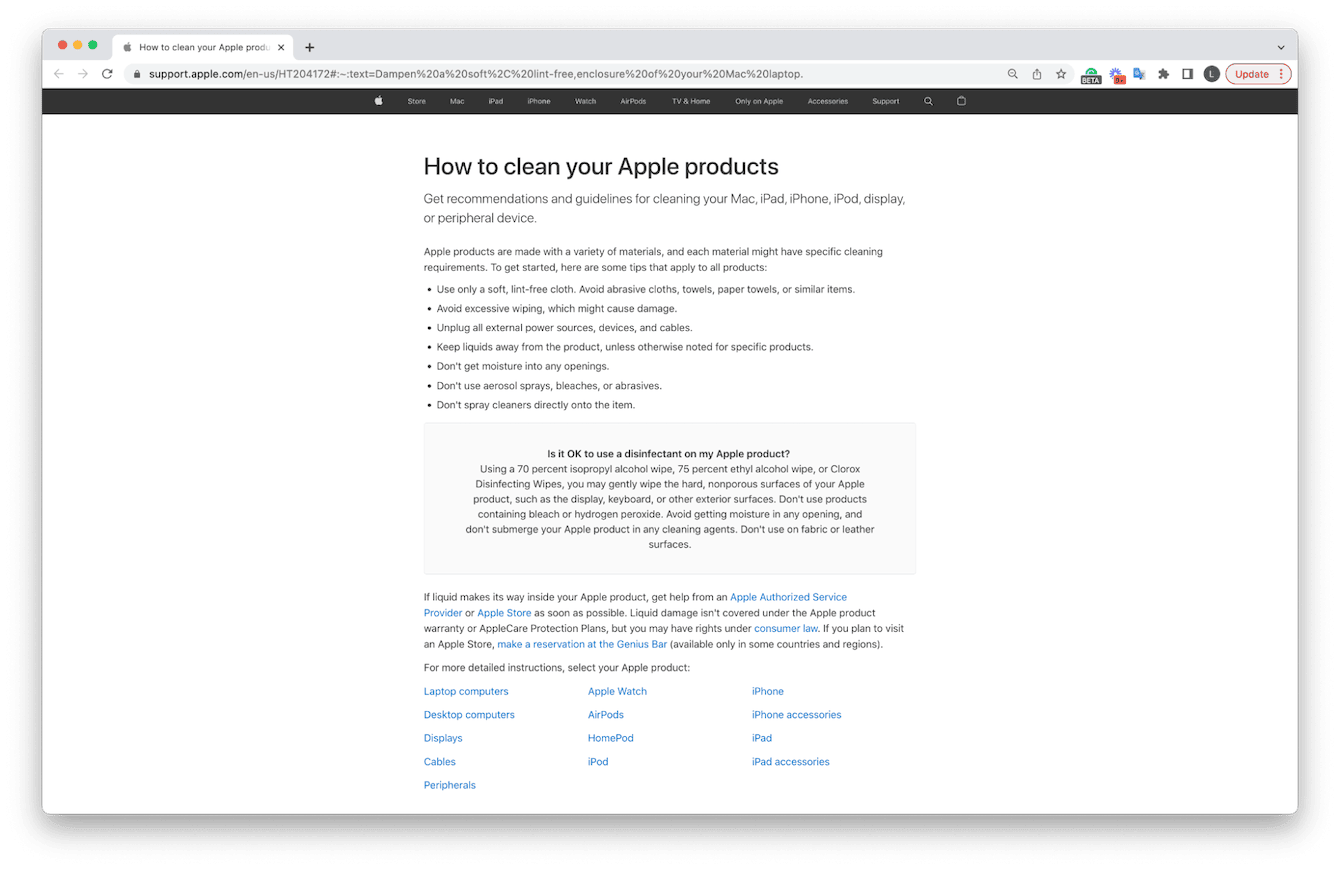 You can find more official guidance from Apple here.
While we are on the subject of cleaning, when was the last time you put some time aside to clean up your system?
I'm talking system junk, cache, forgotten and broken files, temporary folders, and system logs. If you don't remember, check out this helpful article called The best free Mac cleaners of 2022 for some great insights and tips.
Handle with care
Always close your laptop lid with care, and never forcefully shut or slam the lip. If debris or dust buildup is present, this can cause immediate cracks and display damage.
If you're planning on traveling with your laptop, make sure it's securely packed in a well-padded, correct-size case or laptop bag. Ensure you remove any screen protectors, camera covers, or keyboard films.
No one wants a cracked MacBook screen, and given the only way to fix one is a replacement, taking caution and care are the only solid tips we can provide to avoid it.
If you are one of the unlucky people that encounter this issue, be sure to act quickly, and get your Mac booked in for repair. Until next time.