Why is the Google Chrome Helper process eating my CPU?
5 min read
Let me first put your mind at ease: the Google Chrome Helper Renderer process, although strange, is not a virus.
If your Mac feels slow or sluggish when you browse on Chrome, you might have tried to investigate the problem by opening Activity Monitor, only to discover multiple entries for something called Google Chrome Helper.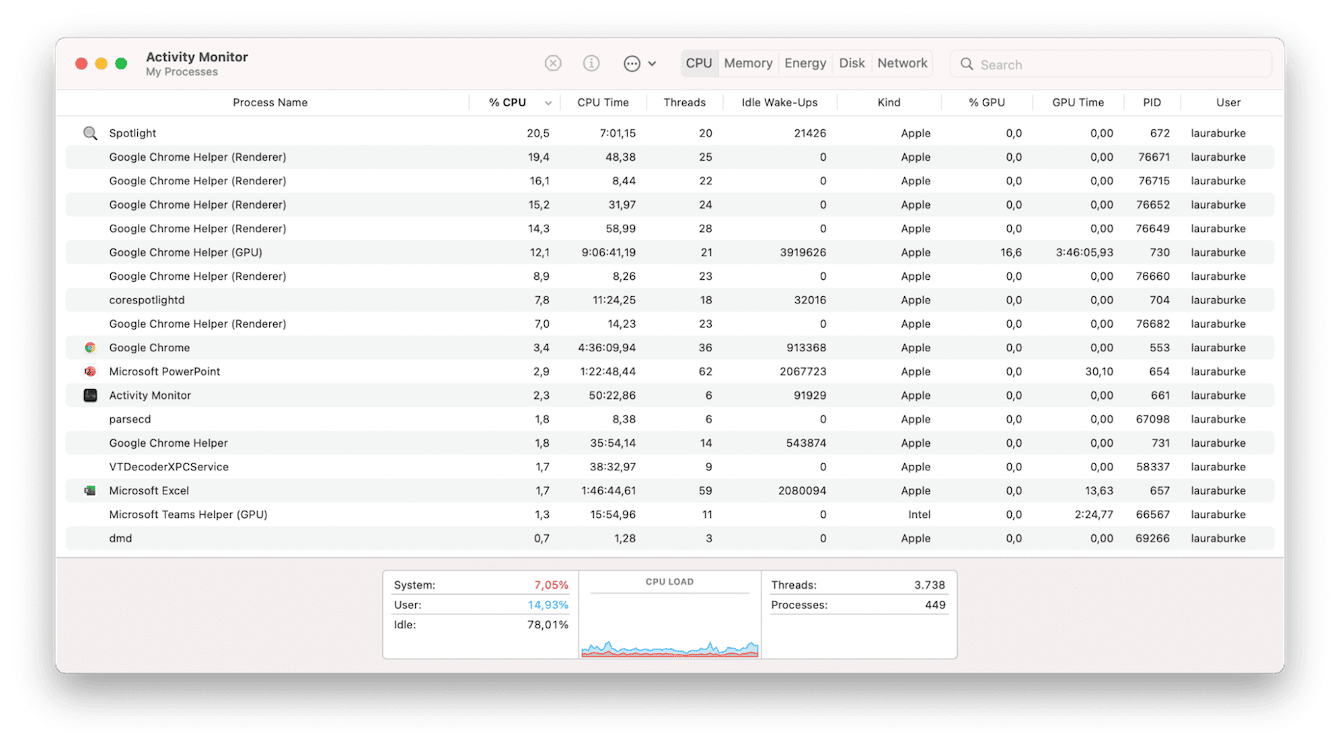 If Chrome is your top browser of choice, then you're probably well acquainted with the downsides of this popular and undeniably high-performing web browser — high memory and CPU usage.
Let's start by looking at these strange processes, what they mean, and how to reduce your Mac's CPU usage.
What is the Google Chrome Helper process?
The Google Chrome Helper and Renderer processes are essentially generic names for third-party content that loads in your browser, like a plug-in or an embedded video player.
Extensions and web applications are just one of the many reasons Chrome is so popular. Its selection, support, and ease of use are second to none, enabling users to create a completely customizable browsing experience. But that's where the problem lies.
Unfortunately, all these seemingly amazing third-party extensions are not quite as compatible as you think. They all use external content, which needs to be pulled in. This is where Google Chrome Helper steps in. It allows the browser to link with external content seamlessly, bridging your browser and third-party content. It also provides necessary access so that your plug-ins can run flawlessly within your browser.
So, if you're wondering what this got to do with your CPU, jump to the next step to find out.
Solved: Google Chrome Helper Renderer high CPU
Although Chrome gets a bad name for its high RAM and CPU usage, it's not actually the browser itself but all the extensions and plug-ins installed that are using it.
Your extensions use considerable processing power, which then causes your CPU to take a hit and your Mac to slow down.
Monitoring your CPU usage is essential to solving this issue. So, before we get into the fixes and disabling options, it's wise to take some time to monitor what is really going on.
A simple way to monitor your CPU is with the quick view Menu from CleanMyMac X. This smart tool instantly shows you which apps are consuming resources, highlights any unusual activity, and displays your system load.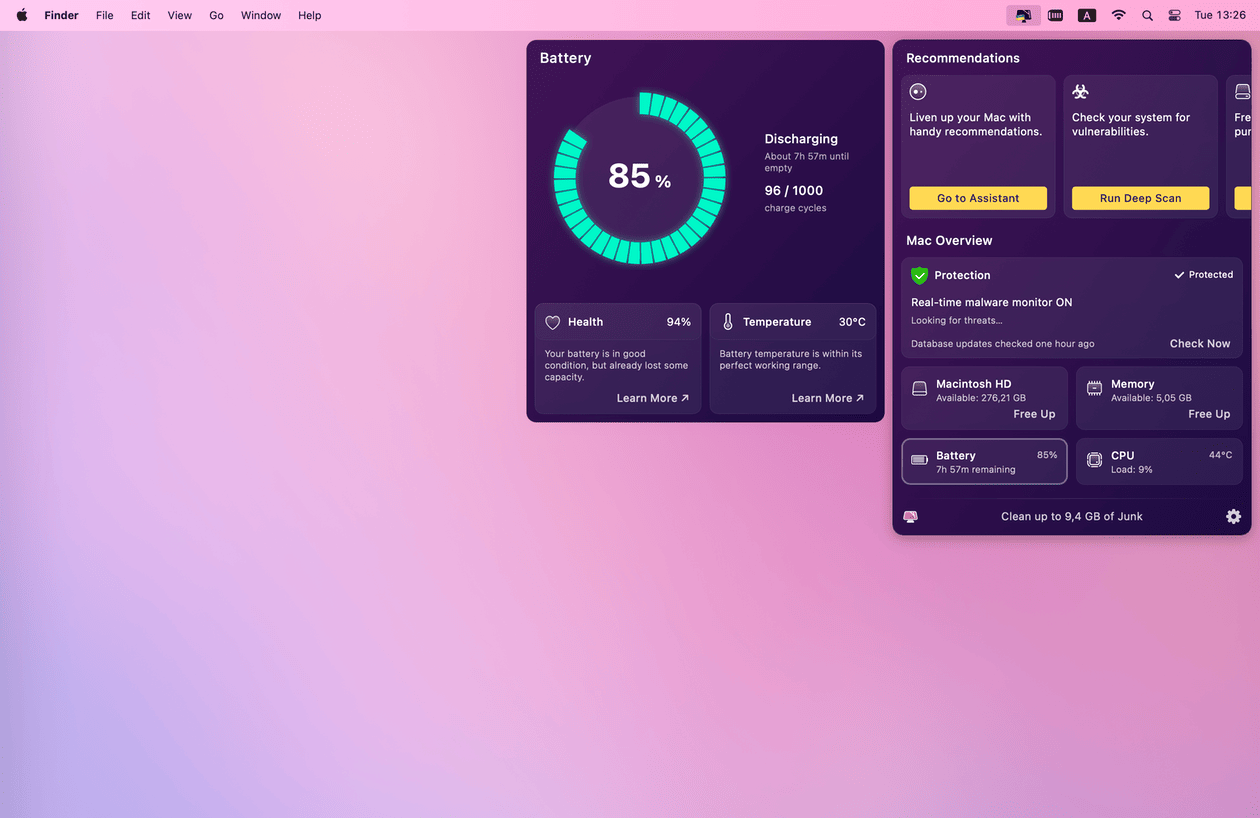 If you don't use it already, download the free app here. Next, I'll guide you through how to enable the Menu and start monitoring your CPU with ease:
Open the application, and from the top menu bar, select CleanMyMac X > Preferences > Menu.

Ensure you tick Enable Menu.

Select the app's icon from your top menu bar (iMac icon) to open CleanMyMac X Menu.

Look under the CPU monitor tab and select it for a more detailed view of top consumers, temperature, and uptime.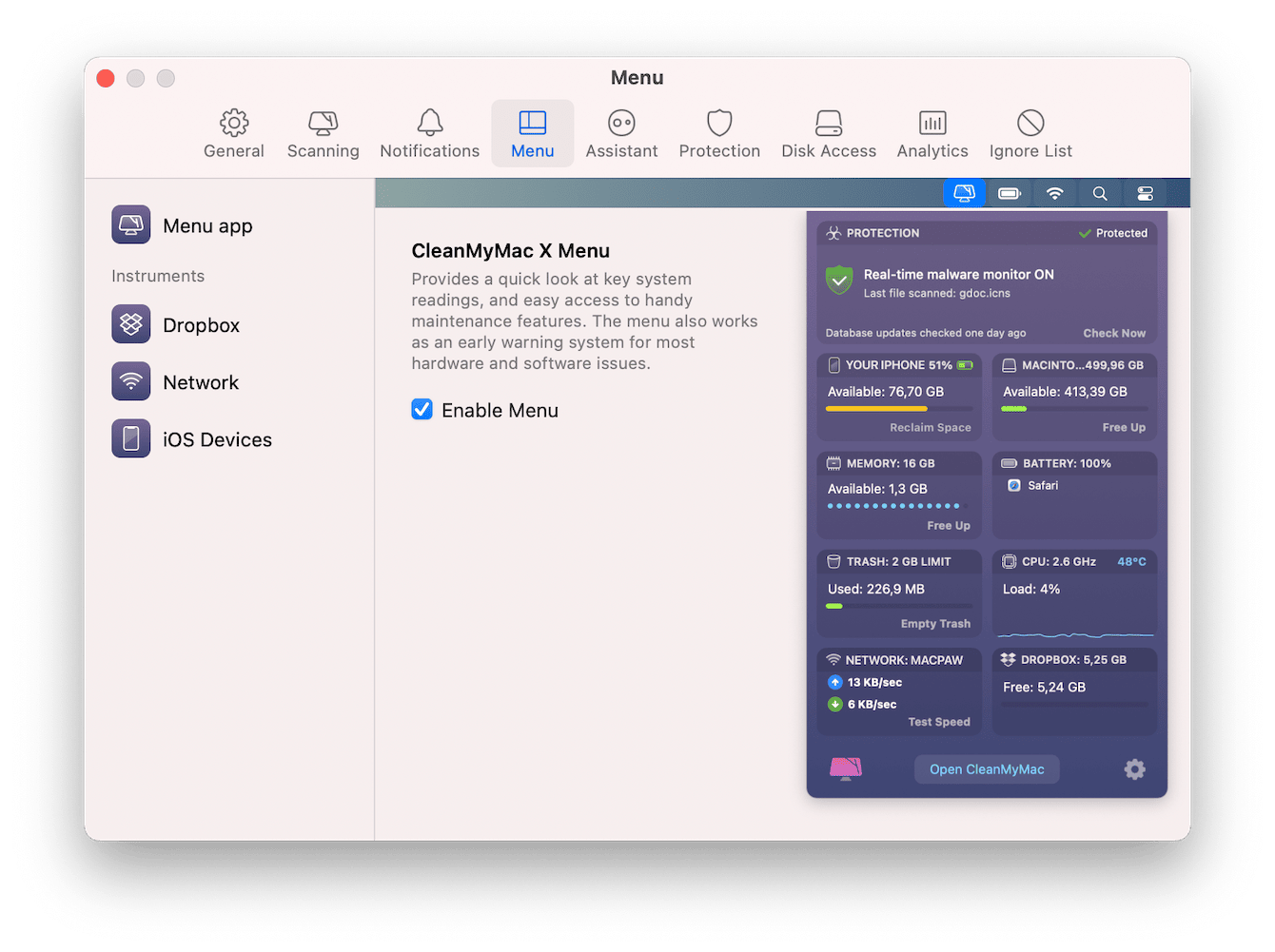 Can you disable Google Chrome Helper?
Although it is possible to disable the Google Chrome Helper, it's not first on my troubleshooting list. Disabling it will stop the functionality of your third-party extensions, meaning you'll likely discover your video players don't work anymore.
So, before we get to that, first, let me show you some simple ways to reduce CPU usage on your Mac. Head to the next step to find out how.
How to reduce CPU usage
1. Check your browser plug-ins
It's worth checking which plug-ins you have installed on Chrome. Removing any you no longer need will definitely help ease the burden on your CPU. Here's how:
Open the browser and select the main Chrome menu.

Select Settings > Extensions.

Here, you'll see all of your installed extensions. You can either choose to toggle them off or completely remove them.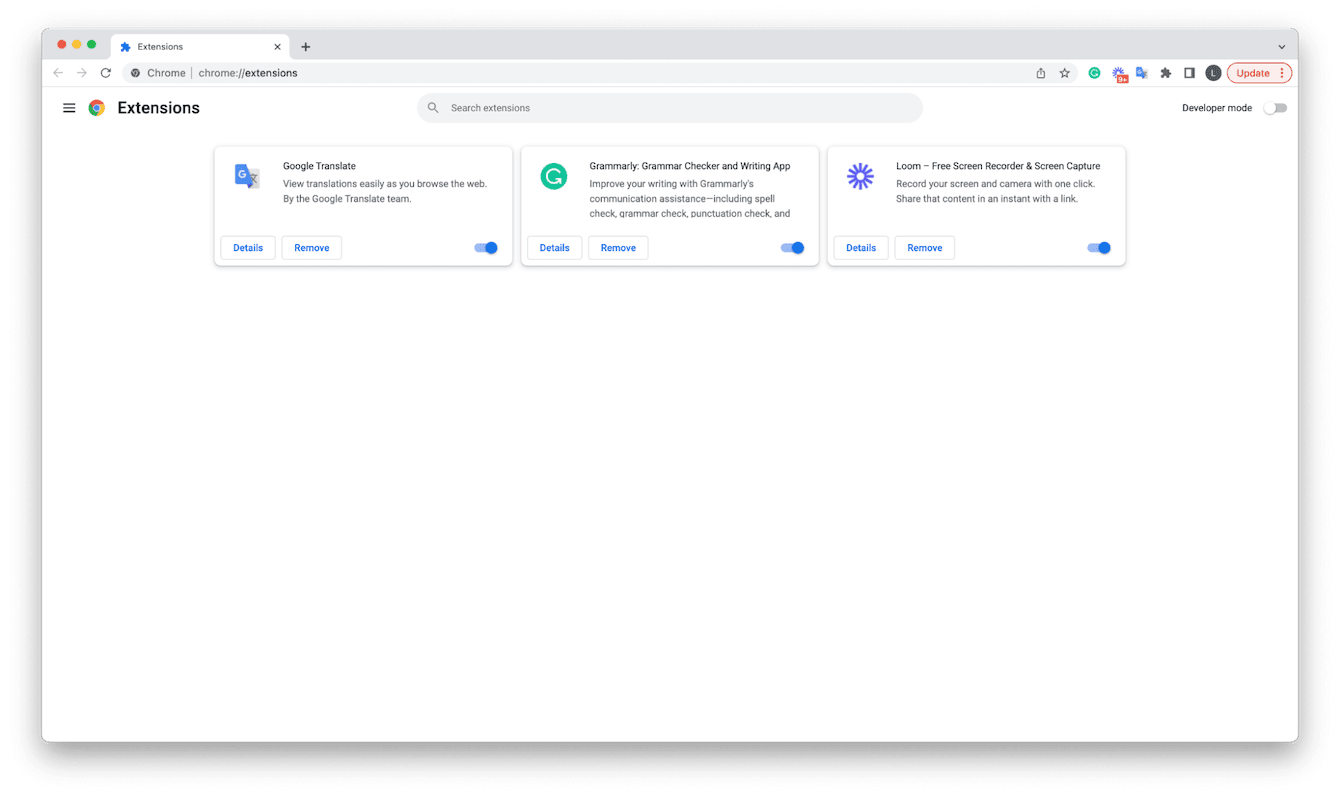 2. Update your Mac
Is your Mac up-to-date? CPU issues can often be solved with a quick update, so before we go on, select the main Apple menu, select System Settings > General, and press the Software Update button to see if you're running the latest macOS.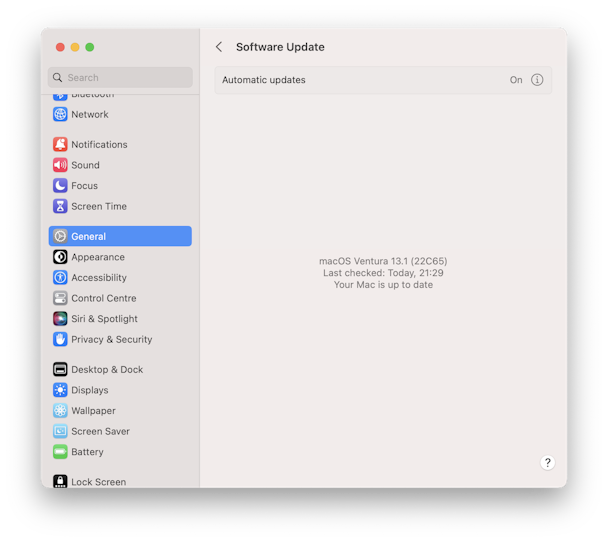 3. Check for heavy-consuming applications
Chrome might be the obvious heavy-consuming application, but plenty of other apps and processes run quietly in the background. Identifying and closing them down is a great way to give your Mac some breathing room.
Here's how to check for heavy consumers with Activity Monitor:
Open Finder > Applications > Utilities > Activity Monitor.

Select the CPU tab and browse toward the top of the list.

Select a process or app, then press the X button to close it down.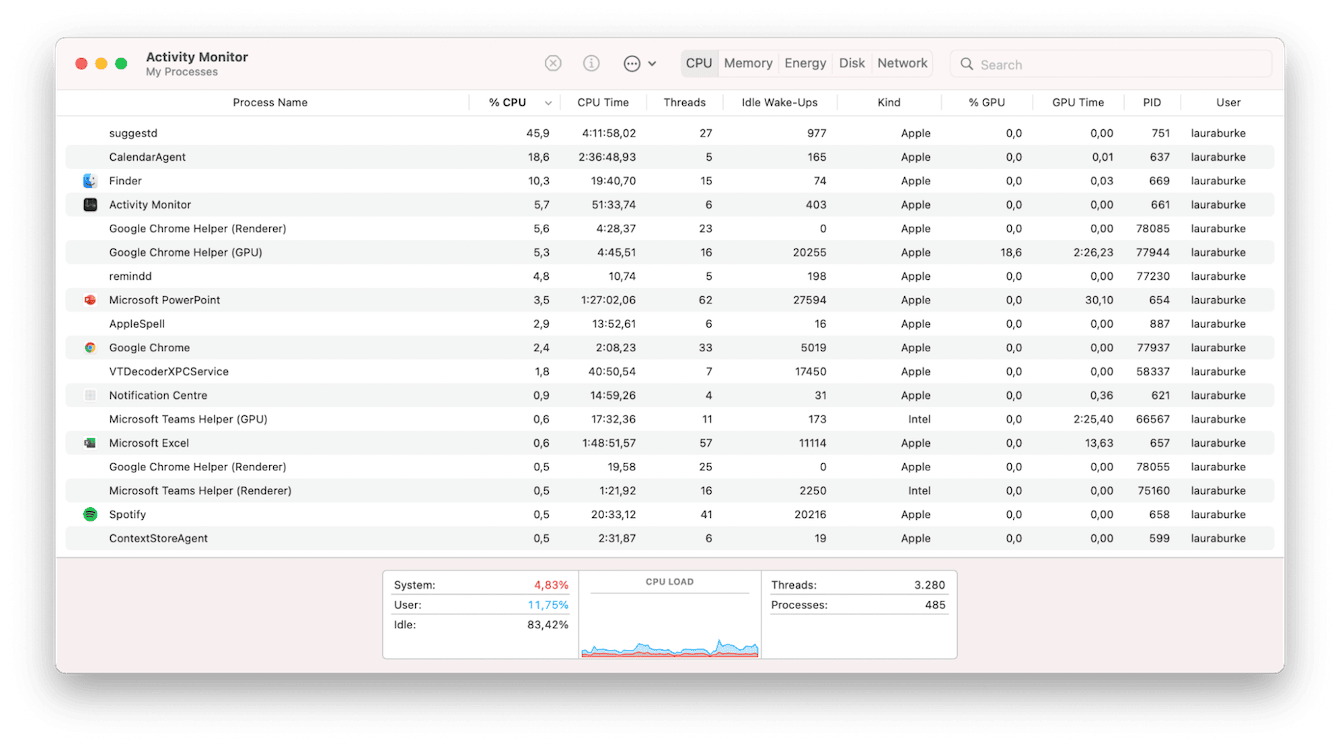 Activity Monitor isn't for everyone, especially if you're not 100% sure what you're looking at. A much easier way to check for heavy consumers is with the app I mentioned a little earlier in the article, CleanMyMac X. Here's how:
Launch the tool and select Optimization from the sidebar.
Press View All Items.
Select Heavy Consumers to instantly see which apps are weighing your Mac down and follow the on-screen instructions to close them.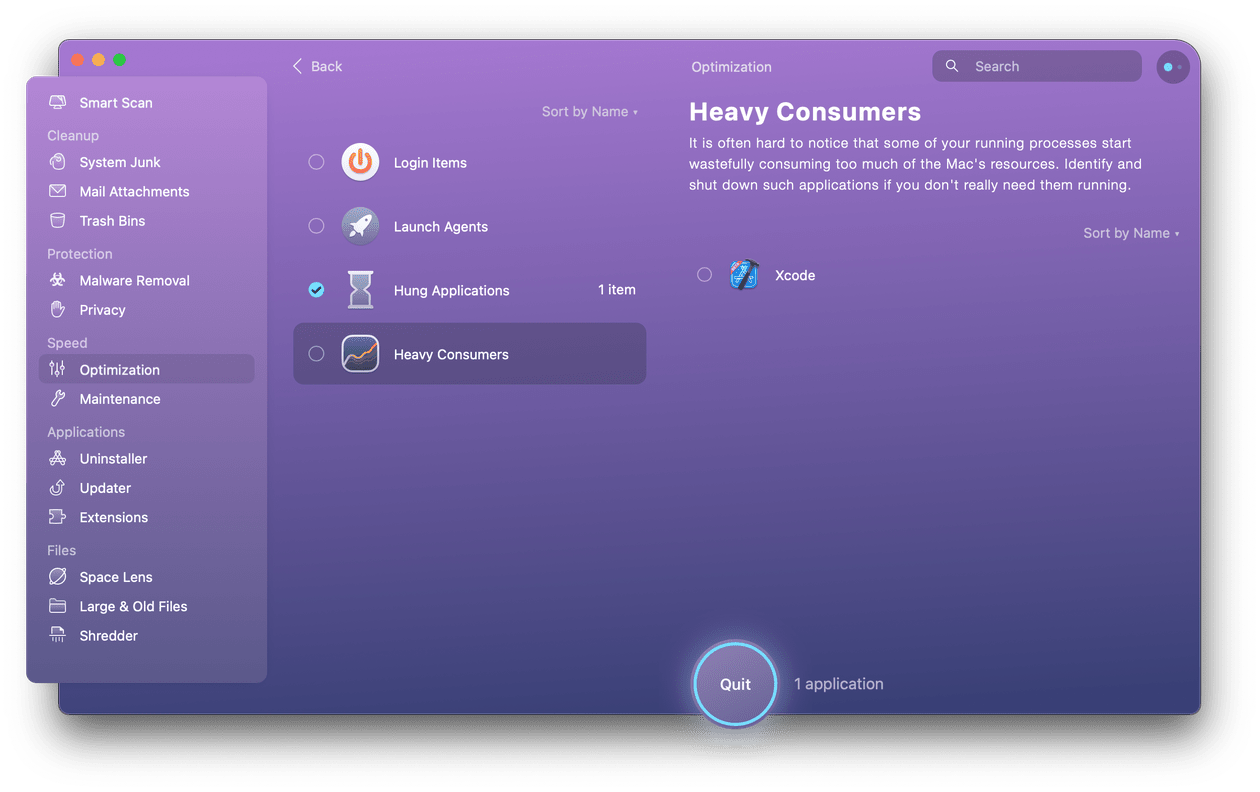 4. Declutter your Desktop
Another simple way to reduce CPU usage on your Mac is to tidy up and declutter your desktop. Forgotten files soon build up over time.
Move any unneeded items to your Trash, and don't forget to empty it afterward.
5. Disable Google Chrome Helper Renderer
So, if the above tips didn't fully solve your high CPU issue, then you can, of course, try disabling Google Chrome Helper. Here's how:
Open Chrome, select the three-dot menu top right, and choose Settings > Privacy and Security > Site Settings > Advanced Settings.

Locate Additional Permissions > Unsandboxed plug-in access.

Toggle the slider off to disable Google Chrome helper.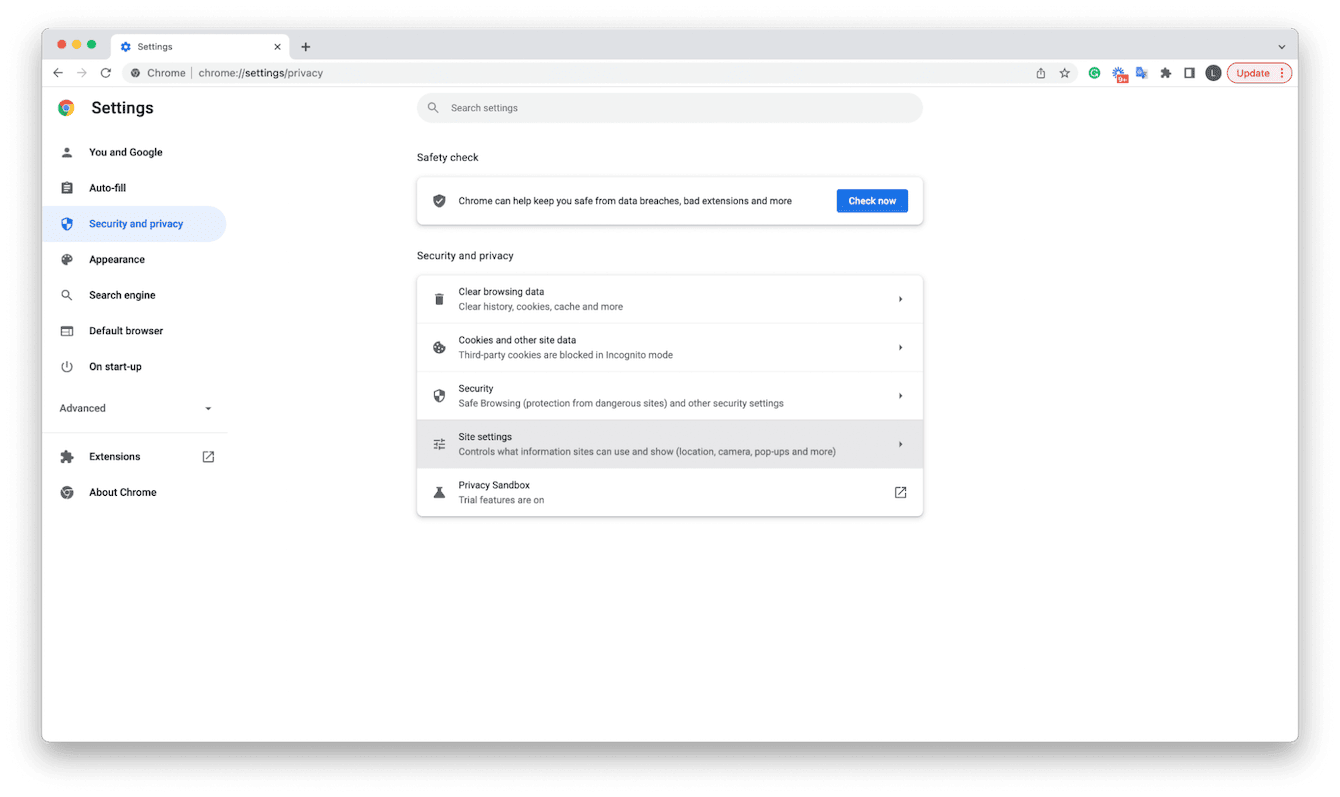 You can always reverse this by toggling the slider back into the on position. These steps would work for older Chrome versions.
For newer versions, simply reset settings to default. To do it:
Open Chrome, select the three-dot menu top right, and choose Settings.
Navigate to Reset Settings and follow the on-screen instructions.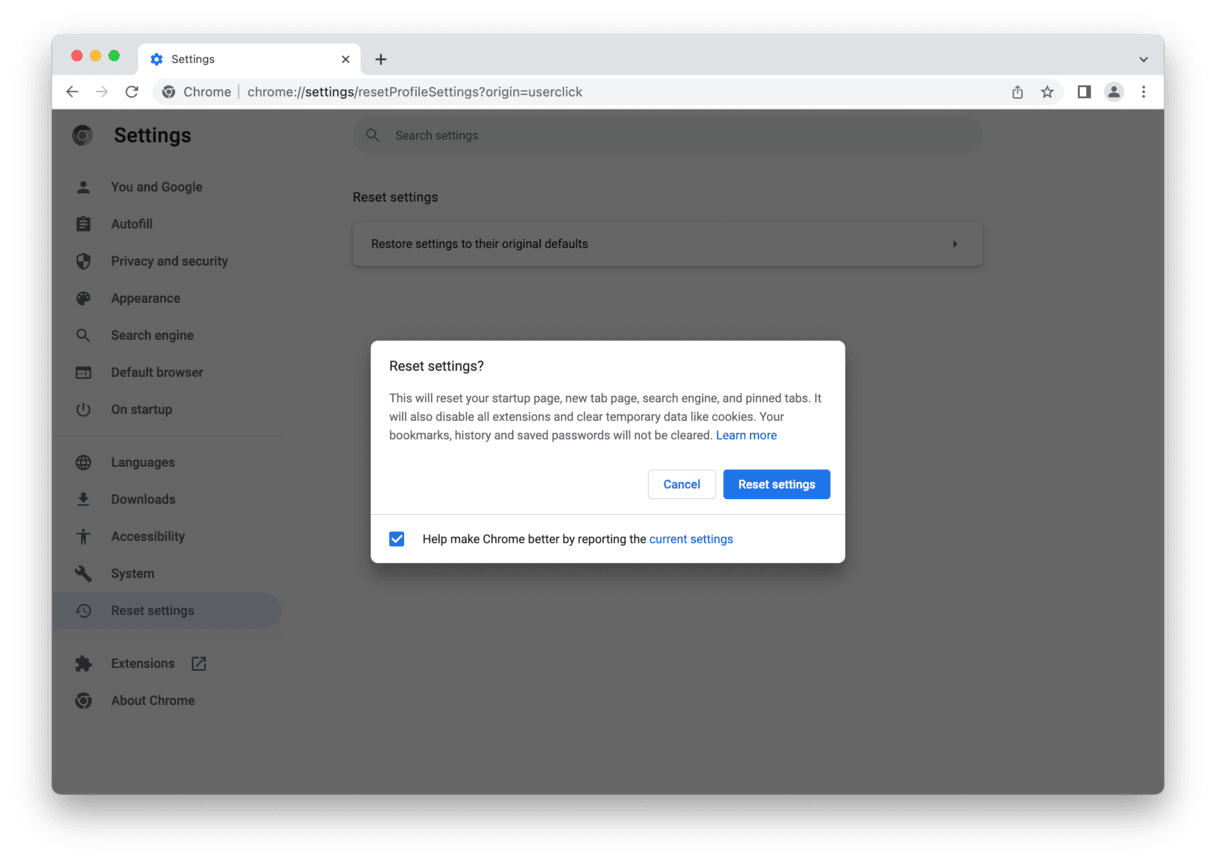 So, now you're no longer wondering what the Google Chrome Helper Renderer process is, and your Mac should be running much smoother, too.