How to improve your Mac's performance
6 min read
There are few things more frustrating than trying to get work done when your Mac slows down to a crawl, or the spinning beach ball appears every few minutes. Fortunately, there's a lot you can do to improve your Mac's performance. Read on for lots of tips on how to speed up your Mac.
First, make sure your internet connection is stable
Before you start trying to speed up your Mac, make sure that it's a problem and not your Wi-Fi or internet connection.
If your main performance problems are when you're doing something online, like streaming a movie, it could be your network, not your Mac, that's slow. If you're using a portable Mac, try moving it close to your router to see if that helps. Or try moving your router so that it's away from walls, the ceiling, and possible interference like a microwave oven.
Steps to improve your MacBook performance
Quit performance-draining apps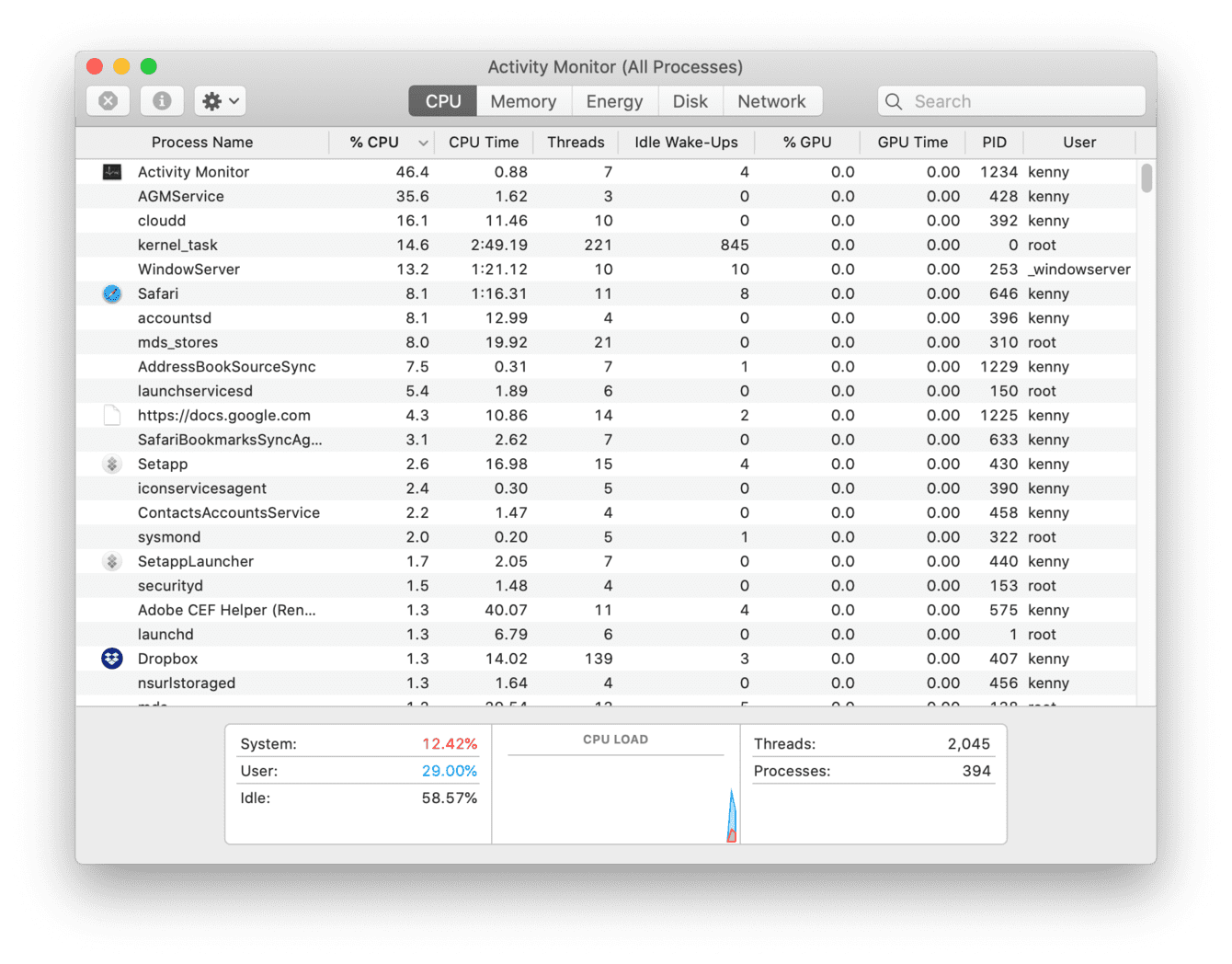 If you're sure that it's your Mac that's slow, the next step is to find out why. To do that, we need an Activity Monitor.
Go Applications > Utilities and double-click Activity Monitor.
Start by clicking on the CPU column header to order tasks by the CPU cycles they are consuming.
Does anything stand out as using way too many processor cycles? If so, select the process and press the Quit Process button in the toolbar.
Repeat steps 2 and 3 for the Memory column.
Tip: Sometimes apps or processes grab a chunk of RAM and just won't let go. They end up hogging it, and that means there is less for other apps to use, meaning your Mac is more likely to run slowly. You need to free up that RAM. One easy way to do that is to use the Maintenance module of CleanMyMac X. As well as freeing up RAM, it can run maintenance scripts, repair disk permissions, and verify and repair disks. All of those can contribute to making your Mac perform better.
Keep macOS and your apps up to date
Apple makes improvements to macOS every time it issues an update. Running the latest version is a good way to make sure your Mac is running as fast as possible. Besides, updates fix bugs that can cause performance issues.
Click on the Apple menu and choose About this Mac.
Press Software Update.
System Preferences' Software Update pane will open. If you are running the latest version it will tell you that no updates are available.
If there is an update available, follow the instructions to install it.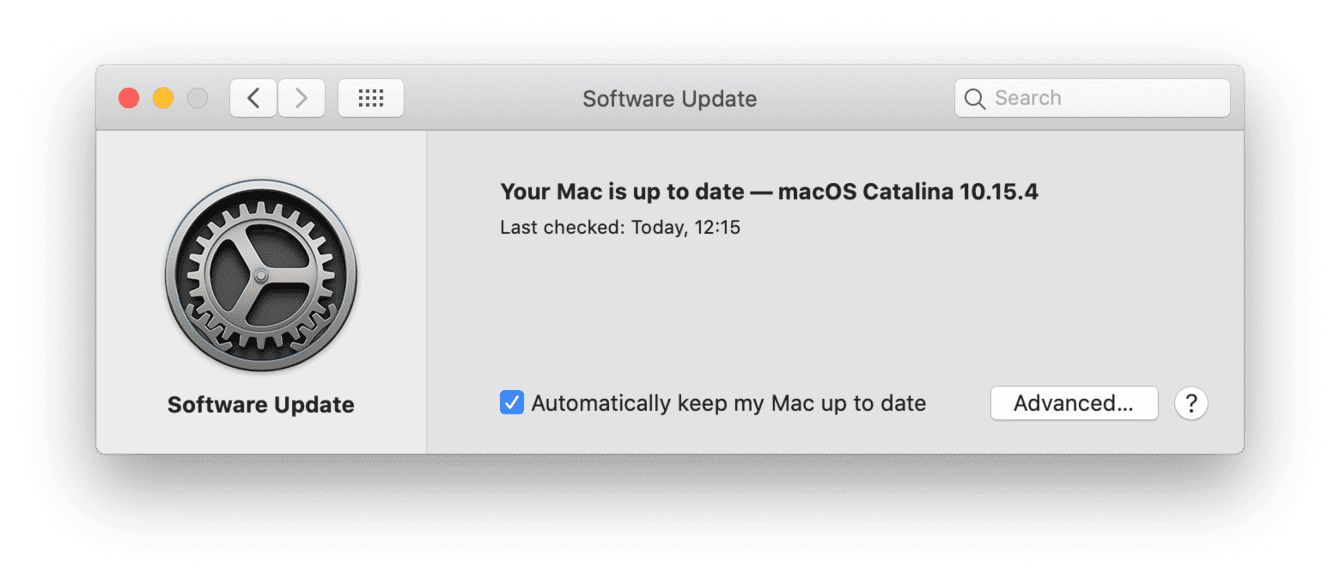 The method for updating applications varies depending on where you downloaded the app. Those from the App Store are updated there, those from Setapp are updated in that app, and others need to be updated individually by launching them and checking for updates. There is, however, a way to update all those apps at once using CleanMyMac X.


Download CleanMyMac X if you don't already have it, then install and launch it.
Choose the Updater module.
Press Select All, then Update.
CleanMyMac X will now update all the applications in the list.
Turn off fancy animation
The animations you see when you minimize a window, open one from the Dock, or hover over an item in the Dock have been around as long as Mac OS X. And most Macs run them without a problem. However, if none of the above has helped speed up your Mac, you can try turning animation off.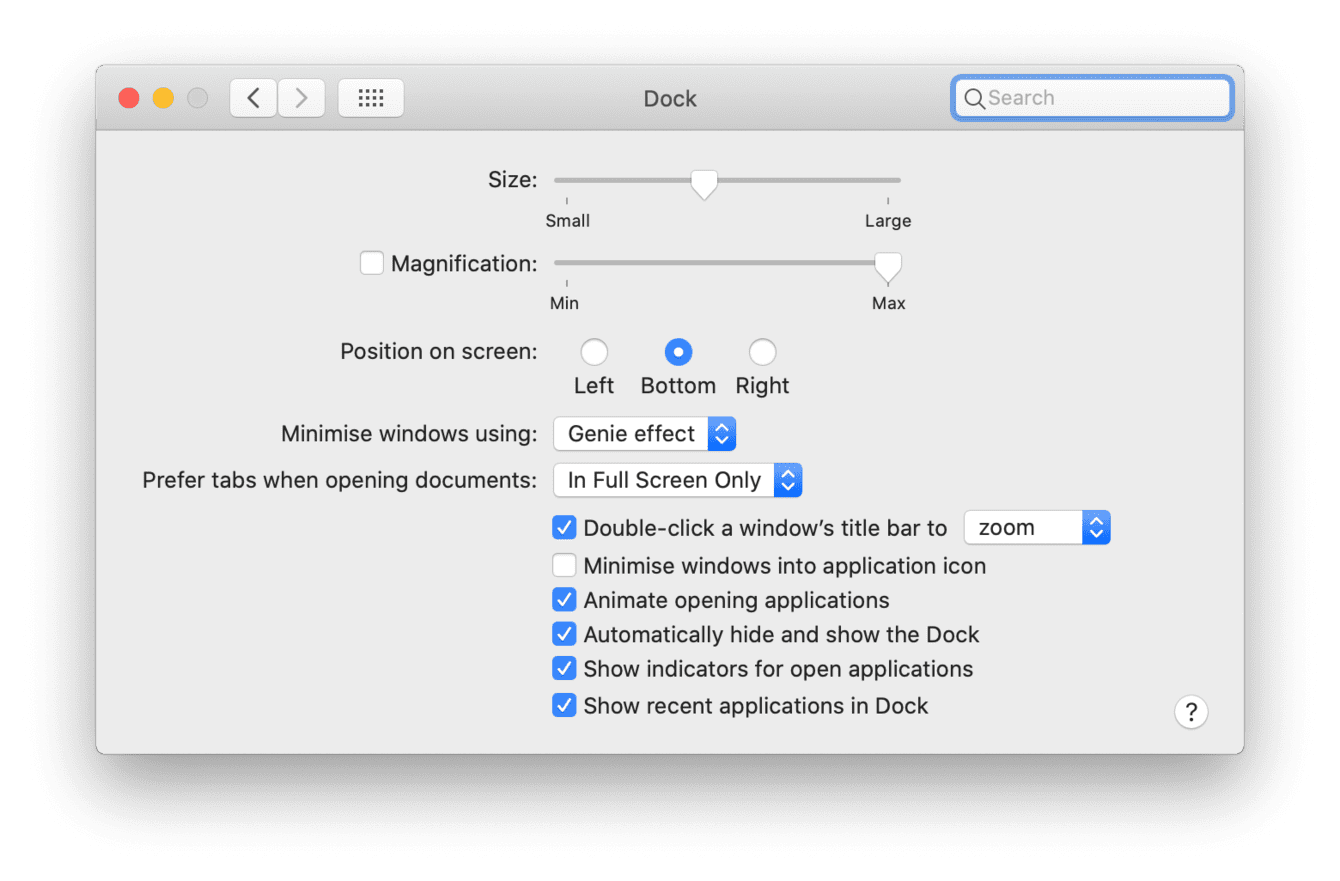 Launch System Preferences from the Dock or Apple menu.
Choose the Dock pane.
Where it says "Minimize window using," choose Scale Effect.
Uncheck the box next to Magnification.
Uncheck the box next to "Animate opening applications."
Quit System Preferences.
Clear out junk
Browser cache files, libraries left by applications long since deleted, and temporary files that are still on your drive can all, over time, impact the performance of your Mac. You could hunt them down manually and remove them, but using a tool designed for the purpose, like CleanMyMac's System Junk, is quicker and easier.
Choose System Junk in CleanMyMac's sidebar.
Press Scan.
When it's done, either press Clean to remove all the files it has found or Review details to choose what to delete.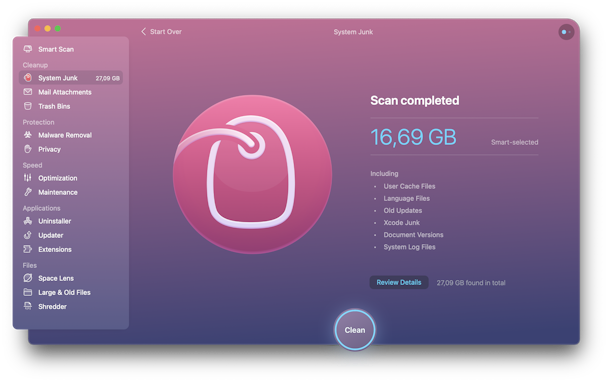 To remove cache files manually, do the following:


Open Finder and press Shift-Command-G.
Type in ~/Library/Caches and hit enter to proceed to this folder.

Go into each of the folders and delete the cache files stored inside of them.
Repeat the same steps for /Library/Caches (without "~") location.
To save up more space, let's remove unneeded cache from Safari. Here's how to do that:
Click on the Safari menu and choose Preferences.
Choose the Privacy tab and press Manage website data.
Press Remove all to get rid of everything, or select individual websites and then Remove.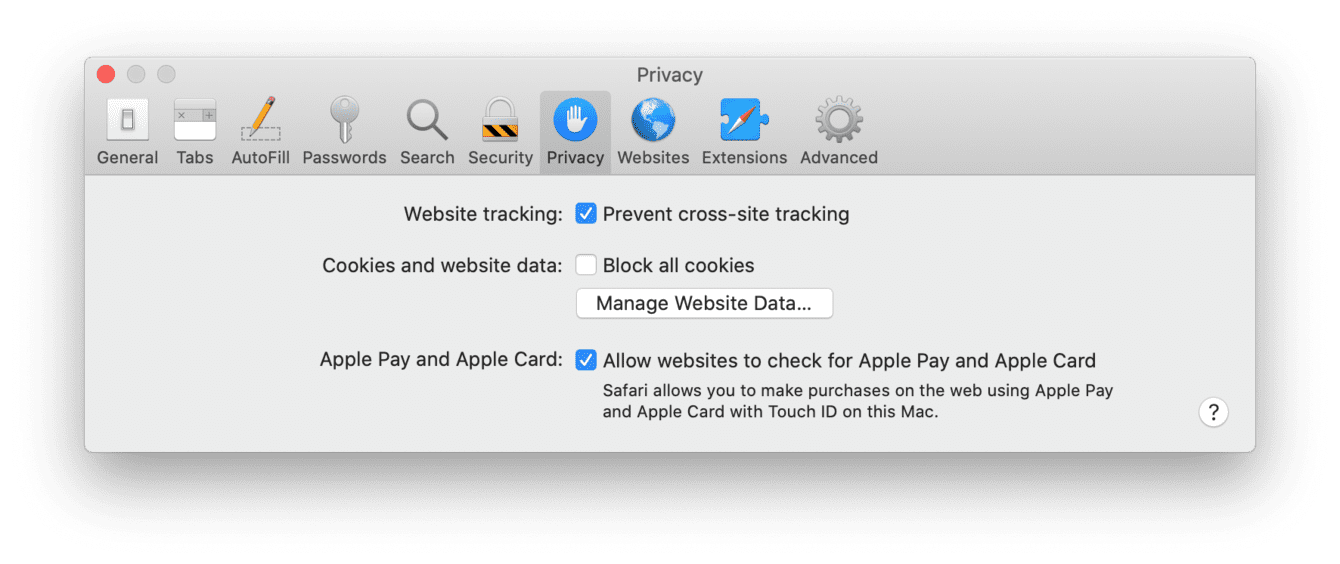 While you're there, it's worth reviewing the extensions you have installed. Browser extensions can sometimes slow down your Mac, especially if they are old or haven't been updated in a while.
In Safari preferences, click Extensions.
Review the list.
To disable an extension, uncheck the box next to its name.
To uninstall it completely, select it and press Uninstall.
You can remove cache from other browsers similarly. Just go to the security or privacy section of your browser to delete cache and history, and then manage extensions in your browser settings.


Clean up your desktop
In recent versions of macOS, this is much less of an issue than it used to be. But in older versions, having a desktop that's cluttered with lots of files can impede the performance of your Mac. Why? Because each icon has to be redrawn every time your screen refreshes. That requires RAM, and RAM is a limited resource which, when it starts to become full, slows your Mac down.
Even on the newest versions of macOS, you should make use of Apple's tools for keeping your desktop tidy. Organized desktop helps you find necessary files faster and work more efficiently. So, here's how to clean up your desktop:
Right-click your desktop.
Select Use Stacks.




All the images, PDFs, videos, and screenshots stored on your desktop will now be gathered up into stacks, grouped by type. That makes your Desktop look tidier and should improve your Mac's performance.
Close applications and browser tabs you're not using
Every application that's open on your Mac consumes RAM and processor cycles. The more you have open, the more memory and CPU power they will use. The same applies to browser tabs. They all need memory. So, if your Mac is running slowly or you need a bit of extra power, close those apps and tabs.
Make a habit of always closing browser tabs that you're not actively using. Those numerous tabs can be a great distraction. Some users even practice two-tab rule, which definitely increases your focus and also helps your browser load pages faster.
As you can see, there are lots of things you can do to improve the performance of your Mac. Some of them will make a big difference; some most of us will barely notice. Follow the tips above, and your Mac should be back to full speed in no time. In many cases, CleanMyMac X can help make the process even quicker and easier.